It looks like we know the name of Marvel's next super-mega-crossover event. And it's one we've heard before. The 2006 event Annihilation helped usher in a new golden age of Marvel Cosmic, setting the stage for what the world knows now as the Guardians of the Galaxy with a then-new team that would go on to become a blockbuster box office success.
Then, Bendis came along. And the less said about that the better. But after Bendis came global entertainment superstar Annihilation November 2019. Tied into Donny Cates cosmic world, with guardians and mores to breathe new life into Marvel Cosmic, and now it looks like it's time to bring things back to where they started, with Annihilation once again coming to Marvel in November, as seen in the cover below by Ariel Olivetti.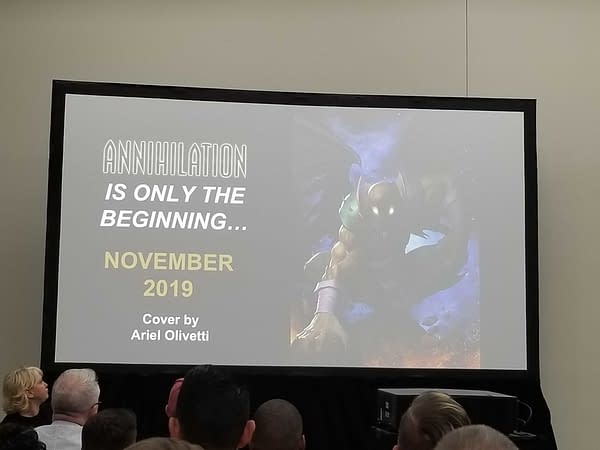 The event will feature Donny Cates' cosmic world, with the Guardians of the Galaxy and more. But then, this is "only the beginning…" What's next?
Bleeding Cool is working hard to bring you the latest news from the Diamond Retailer Lunch, so bookmark this page to be kept abreast of what publishers are planning to officially announce later at the convention as they give their presentations to their direct customers, the comic book retailers.
UPDATE: Marvel released a clearer look at the cover on their website: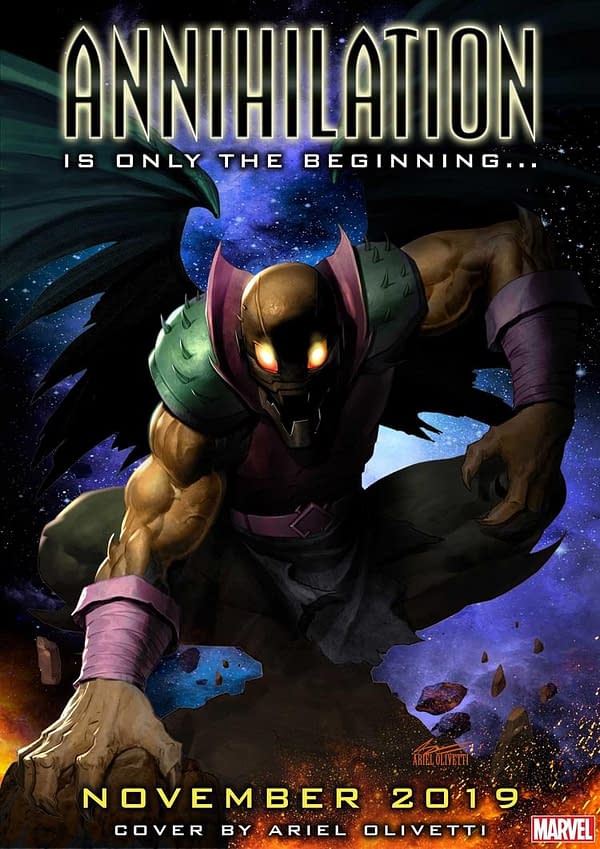 Enjoyed this article? Share it!