Posted in: Comics, san diego comic con | Tagged: comic con, Comics, dark horse, dc, dc comics, entertainment, idw, image, marvel, san diego, sdcc
---
Marvel, DC And Image – San Diego Comic Con 2014
Okay, I needed a little bit of a break since San Diego Comic Con to write this up from copious notes. And I had a good couple of weeks taken up with surgery. But it also gave me time to piece this all together – this is the lay of the land, as explained to me by all manner of well known comic book creators in the bars of well known hotels at San Diego.
Now remember, these are comic folk, topped up on a cocktail of vodka, Red Bull and the praise of hundreds of comics fans asking for various parts of their bodies to be signed. It's a heady environment, and everyone likes to take the opportunity to moan about their bosses. Especially to me. Bear this in mind…
Before the show, New York was abuzz with rumours that Dan DiDio was being fired from DC Comics ahead of the company's New York office relocation to Burbank and that it might even happen immediately after San Diego. But even when it was coming from the most convincing of New York sources, it felt as convincing as it was the last time Nikki Finke reported that story in 2008. Dan is staying firmly put at DC and is making the move out west as Co-Publisher of DC Entertainment, no matter who wants to whip his exit up into a frenzy.
However, the belief is that when DC Comics moves lock stock to Burbank, Geoff Johns will have more of an influence on DC than he does now. And it's expected that "Geoff's Books" will have an increase over "Dan's Books". That's if such a dichotomy exists, as the two have very different and distinct, yet complimentary roles on the DC exec team. Certainly the island that is Scott Snyder is seeing its power base increase as DC Comics seem more and more keen to keep him on board. As Snyder's exclusive contract came to an end, his Image Comics profile increased, and his Batman editor moved to Marvel. But promoting his Vertigo editor Mark Doyle to becoming his Batman editor is a temporary fix, as Doyle isn't moving to Burbank. Could Doyle be getting an even bigger temptation from DC to make the move?
But most creators were expressing worries about that. It's unknown how many DC New Yorkers will be moving from coast to coast, but it is likely that a number of creators will lose the editors upon whose favours they depend, replaced by Los Angeles-based editors, often new to the game with their own list of contacts, possibly from the movie and TV industries to boot. Creators have been seeking assurances regarding work, and haven't been getting them. So there seems to be a mass nervousness about what happens after April that DC might be wise to address.
Meanwhile, it's a very good time to be a junior or assistant editor at DC willing to make the move. Such folk are expecting instant promotions. And West Coast publishers such as IDW and Boom! are already the focus of head hunters looking for editors. Whether such employees move to DC or not, it's very handy for negotiations with their current employer.
So what of Marvel? Well, creators had one thing to talk about and that's money. It's not just that DC pay writers more than Marvel, but everyone seems to pay writers more, depending on the project, with creators able to negotiate far more lucrative work for hire deals at Image, Boom, IDW, Dark Horse, Avatar, even Dynamite for some. But DC is still the big prize.
Another concern mentioned was the inability to create new characters for any books with an X in the title, as Fox will own their movie rights. Which has led to some frustration along the way. In general, creators seem to prefer working at Marvel overall (with notable exceptions), as they know what to expect. They are often told the story they will be writing, or at least that they have to get the characters from Point A to Point B , but then get freedom to do so, where DC starts off with more freedom but then bring in many more hurdles along the way. But, DC pays more. This came up quite a bit.
Especially when looking at book sales. Creators talked about longer, larger book royalty sales from almost every publisher other than Marvel… So why stay? Well, they just like the folk at Marvel so much it seems. A genuinely positive working environment – with notable Eisner winning exceptions.
As for Image Comics, a number of creators who work for Image and other companies would prefer it if Publisher Eric Stephenson would stop bashing Marvel, DC, IDW, Dark Horse, Boom! quite so much – as their other editors will always go on to them on the phone about it afterwards. They also believe that the Image creator-owned message is dulled by the work-for-hire that it hides, with books owned by the writer not the artist. And there are plenty of people working on books that end up leaving a writer out of pocket after they've paid the artist themselves. However everyone seems to be holding out for a hit at Image that could make them, as it was described to me, Mark Millar Money. And there is no reason why any one of them could not.
And no one at Image has ever been asked not to use a character because Fox might own it, to send everyone to the future for a month, or to totally rewrite and redraw a comic book, just because. But even a good selling book at Image is a pretty unbeatable deal, some still prefer to diversify their offerings across different publishers. Image's books not being on Kindle was another reason given – and that some publishers will pay more than a creator is actually worth to gain the PR bump that having such a creator on board is worth.
And some folks? Just want to make comics…
---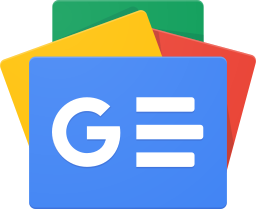 Stay up-to-date and support the site by following Bleeding Cool on Google News today!