Marvel Legacy Spider-Man #234 Review: Three Plots; Only One Works
A mysterious figure is buying gear from the arms dealer Ceres. He wants to build a new Sinister Six, and he buys a new incarnation of the Iron Spider armor, which Ceres modified. He wants to put the team together for a massive score.
Meanwhile, Miles and Ganke spot Goldballs back at school, and they are eager to know where he was. However, Goldballs is behaving aggressively towards Miles. On top of that, Miles is feeling unsure about his future as Spider-Man.
Bombshell's mother is out of prison and wants to reunite with her daughter for a new crime spree. Without spoiling it, the Goldballs subplot to this issue is pretty juvenile and handles so quickly that it is of little to no consequence. It's textbook teenager drama, and it goes nowhere.
The subplot with Bombshell and his mother has a bit more payoff to it, and it's certainly more interesting.
The foundation of the new Sinister Six isn't especially compelling. Ambition and money can be powerful motivators, but they're only compelling when given context. We only get context (somewhat) for the shadowy figure and Bombshell's mother, and the other four are just there.
The ending twist is a good surprise, though.
That's not to say that this is all boring or frustrating, but it undershoots the potential of Spider-Man under Miles Morales and Brian Michael Bendis (especially compared to his Avengers and now Defenders). It has fun moments. Miles is always endearing when the writer gets him. Ganke is likable. Ceres is a fun rogue for the amount of time she is present. Oscar Bazaldua's art is decent. It's pretty under-detailed in a lot of spots, but it does hold together more than not. Justin Ponsor is always a solid color artist choice, and he does good work here.
Spider-Man #234 isn't its best offering, especially considering this is the Marvel Legacy "relaunch." A lot of its storytelling is undercooked, and the art isn't as good as it has been. However, it does have some fun moments and an ever-compelling lead. If you like Miles, I can certainly recommend it to you.
---
---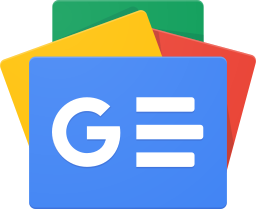 Stay up-to-date and support the site by following Bleeding Cool on Google News today!