Only the finest of journalistic skills can explain the ace reporting team at Marvel.com scoring a sweet EX-X-XCLUSIVE first look inside Friendly Neighborhood Spider-Man #1, but the website has somehow managed to deliver not only that, but an interview with artist Juann Cabal about the upcoming series.
In the interview Cabal reveals that, thanks to some kind of experimental super-serum, he and writer Tom Taylor can telepathically communicate.
We've got a very unique chemistry. We know what the other's thinking and we came to the point of finishing each other's…
Cabal then claims he cannot reveal even one fact about the book's villain, but almost immediately breaks his vow and reveals exactly one thing: that it's scary.
I can't say anything about the villain. BUT, as a concept it's one of the scariest things you can think of.
Check out the full interview here, and pick up Friendly Neighborhood Spider-Man #1 on January 9th if you so desire. But be careful… the creative team may be able to read your mind.
Friendly Neighborhood Spider-Man #1
(W) Tom Taylor (A) Juan Cabal (CA) Andrew Robinson
Spider-Man is the worst neighbor EVER! There are always crazy villains and property damage and drama and…and he CATCHES the villains. And he tries to fix the damage and he helps carry your groceries and actually that property damage keeps the rents down. You know what? Spider-Man is the best neighbor ever and this book will give you a closer look at Spider-Man's (and Peter Parker's) neighborhood than any book ever. Also, it wouldn't be a Spider-Man adventure without a threat that could destroy not only Spider-Man, but all his neighbors. Superstar writer TOM TAYLOR (X-MEN RED, ALL-NEW WOLVERINE, Injustice) and rising art star JUANN CABAL (ALL-NEW WOLVERINE, X-23) give you the most local Spider-Man ever!
Rated T
In Shops: Jan 09, 2019
SRP: $4.99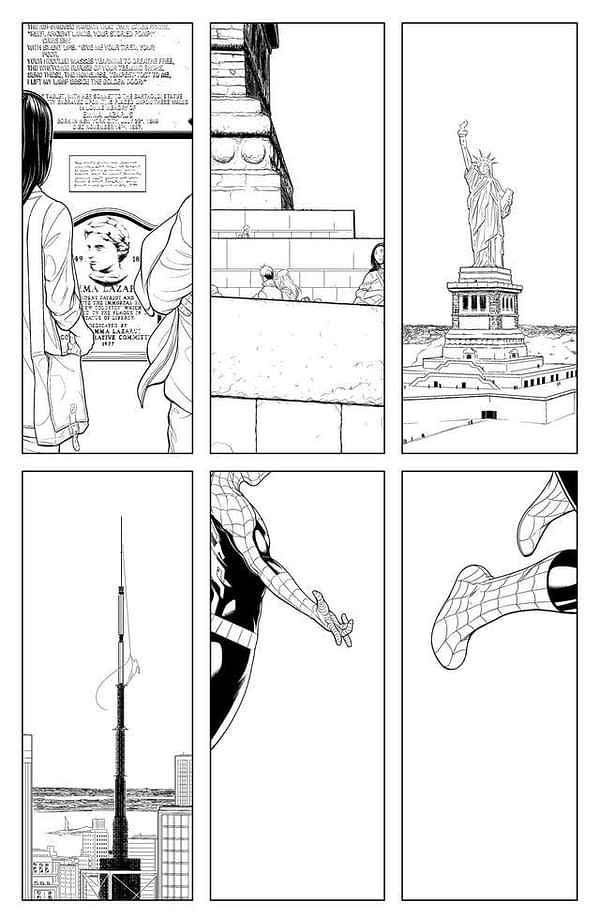 Enjoyed this article? Share it!