Marvel Tells Retailers To Print X-Men: Evolution TPB Misprint Page
Remember when it was pointed out that the Superman By Grant Morrison Omnibus contained a page in which the dialogue didn't appear? And DC Comics decided to recall and reprint the entire print run, which would have cost quite the tidy sum? Well, Marvel Comics doesn't do that.
It has been noted that the X-Men: Evolution trade paperback published by Marvel in February has a misprinted page in which dialogue was duplicated erroneously.
Marvel has chosen not to recall and reprint the small collection. But to tell retailers that "the corrected page is available for download from Marvel's Retailer Tools Page on Diamond's Retailer Services Website." So, basically, retailers can print the page in question and give it or email it to customers. Though retailers who have contacted Bleeding Cool tell me that they can't actually find the page on said Diamond's Retailer Services Website.
Alternatively, retailers who previously ordered this trade may request a free code for a digital version of this trade by contacting Marvel. And give that to customers instead.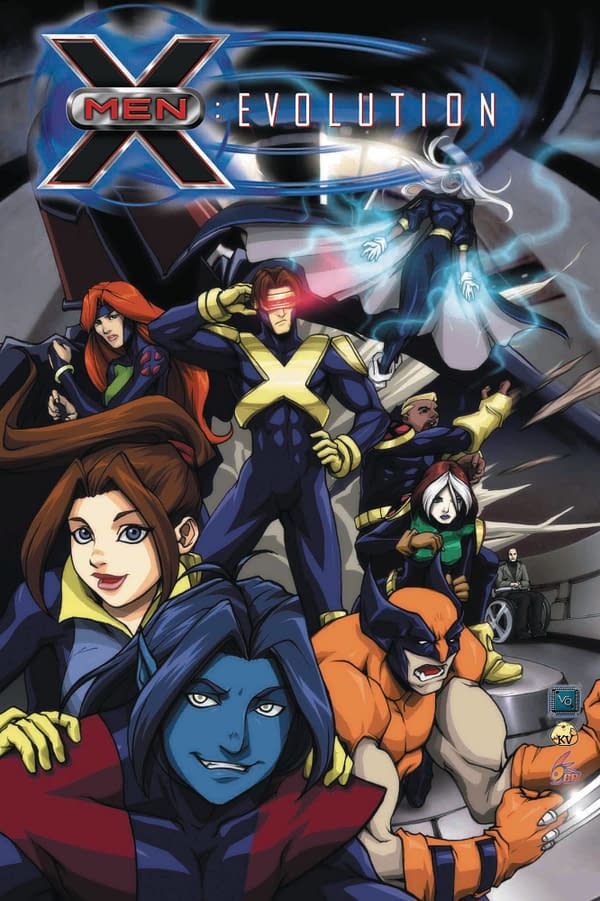 X-MEN GN-TP EVOLUTION
MARVEL COMICS
(W) Devin Grayson, Jay Faerber (A) Udon Studios, J.J. Kirby (CA) Udon Studios
Celebrate twenty years of EVOLUTION with the complete comic book adventures of the Bayville squad! Twenty years ago, the animated series X-MEN: EVOLUTION reinvented the Children of the Atom for a whole new generation – recasting many of Marvel's merry mutants as teenagers who attend Bayville High School at the same time as training to protect a world that hates and fears them! With Professor X, Wolverine, Storm and Beast for teachers, Cyclops, Jean Grey, Nightcrawler, Rogue and Kitty Pryde are joined by new sensation Spyke – but will the toad-like Todd Tolanski make the grade? Will Fred Dukes be the big man on campus? And is a mystery mastermind pulling everyone's strings? The X-Men meet their match in the Mimic – and make way for new recruits including Iceman, Cannonball, Sunspot, Wolfsbane, Multiple Man and Boom-Boom! Collecting X-MEN: EVOLUTION #1-9. 216 PGS./Ages 10 & Up