Posted in: Comics | Tagged: Comics, entertainment, inhumans, marvel, x-men
---
Marvel's Plan To Make You Like The Inhumans More Than The X-Men Continues
Bleeding Cool has been telling you how important the Inhumans characters are to the future of the Marvel Universe for some time now.
Created in the sixties by Stan Lee and Jack Kirby, the Inhumans were a royal family of superfolk who lived apart from the rest of humanity. The result of alien genetic experimentation, they would pop up in Marvel stories over the decades, getting their own book occasionally and briefly.
But we discovered something bigger was planned for the characters, courtesy of Marvel Studios.
Our first story to this effect ran on April 1st 2013. In it, we decribed a new Inhumans series written by Matt Fraction, to reinvent the Inhumans, cascading them across the planet and creating new tribes and family and conflicy, in the manner of Game Of Thrones. And how it was all intended to be a movie.
Dismissed by some as an April Fool, it wasn't.
Since then, we have seen Marvel replace the writer on Inhuman, Matt Fraction with Charles Soule, and launch the Inhumanity crossover putting Inhumans in almost every book in the Marvel Universe, introducing all readers to the concept – a royal family of super powered people who now have to cope with many more of their bloodline than previously believed.
They hired impossibly hot Joe Madueira to start the book. They've increased variant covers. Pushed for Avengers NOW! and made two of them upcoming team members of the Avengers. Then there was the warped review quote campaign. Putting #1 in the back of Amazing Spider-Man #1.

We even got the idea that their very existence is to prevent some kind of cosmic event or attack – which should tie in nicely with the upcoming Marvel movie cosmic plotlines.
It's all been part of a plan to create an internal rival property to the X-Men, a franchise that Marvel Studios cannot exploit as movies, as Twentieth Century Fox bought the license in perpetuity. Which means Marvel have been reducing the prominence of the X-Men in favour of the Inhumans for some time now, even giving the Inhumans their trademarked persecuted minority status.
And they may not have had room for the X-Men on the front of their 75th Anniversary magazine, but they did have space for an Inhuman…
Ms Marvel is now an Inhuman too, and a smash hit success – doing better than the main Inhuman book is doing.
And this week, they announced an Inhumans film. I wonder if it will have Ms Marvel in it?
And today, Marvel have told comic stores that they will be receiving twice as many copies of Inhuman #8 as they have ordered next month, and Inhuman #7 will be made available again as a second print. This is a usual sign of a big push from the publisher, there is a reason they want retailers to have more copies of the next issue for free, and it's not just the movie announcement.
I wonder what it could be?
---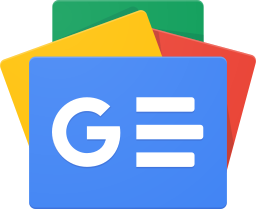 Stay up-to-date and support the site by following Bleeding Cool on Google News today!