He May No Longer Be On Twitter, But Dan Slott Can't Resist The Bleeding Cool Message Boards
Yesterday, we reported on a rumor that Hamilton star Lin-Manuel Miranda is interested in playing Carnage in a big screen adaptation of 90s super-mega-crossover event, Maximum Carnage. The rumor itself may not amount to much – it's simply Miranda's desire and no indication of a Maximum Carnage movie in the works. However, it did serve to draw superstar Marvel writer Dan Slott, who quit Twitter earlier this month, out of hiding to post in the comments.
Over the summer, an issue of Silver Surfer featured a cameo appearance by the cast of Hamilton, including Miranda himself. However, despite Miranda's recently expressed fandom for Marvel, at the time, the cast was "whitewashed" for the issue, with Miranda, who is of Puerto Rican descent, replaced with a white guy for the cameo. The original panels, posted by artist Mike Allred on Instagram:
Slott claimed that this change was due to legal issues and forced by Marvel's lawyers, though he never really gets around to explaining why a legal worry is best resolved by just replacing everyone with white people, rather than just about any other solution. Maybe he just wasn't explaining it right? Well, lucky for us, Slott was willing to forego his animosity for Bleeding Cool and show up in the comments section of yesterday's article to do battle with Bleeding Cool's beloved commenters. Slott stands by his assertion that, in order to avoid liability for Marvel, it was necessary to replace the cast of Hamilton with white guys. The logic isn't great. It's totally believable that Marvel's lawyers would object to a Hamilton cameo. What doesn't make sense is that whitewashing the characters was the best possible solution to that. The cheapest, easiest solution? That seems more likely. But certainly not the only one. Bleeding Cool's commenters, bless their souls, were ready to battle Slott on this matter for comment section supremacy: But Slott wasn't giving up that easily: It doesn't really answer the question at all, but it did at least earn Slott appreciation for one thing: And that was it. As quickly as he'd appeared, Slott was gone into the ether once more, his deserted Twitter account a stark reminder of how much we all miss him. But don't worry, dear readers; as long as there's a Bleeding Cool, Dan Slott will never really be gone. He'll always be right here – *points at chest* – in our hearts.
And, as he's once again outed himself as a regular reader of Bleeding Cool, right there – *points at comments* – in the comments.
All of this, of course, leaves out one important question… If Marvel's legal department is so concerned about a half-page cameo by the cast of Hamilton infringing on rights, how are they not concerned that Slott ripped off the entire concept and execution of the book from Doctor Who? Lawyers work in mysterious ways, we guess.
Hi Dan.
---
---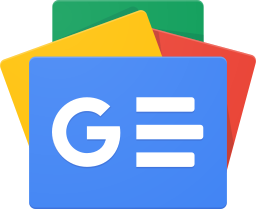 Stay up-to-date and support the site by following Bleeding Cool on Google News today!