More Adventures Of Lobo In Brazil
Yildiray Cinar bulks up the new Lobo design a little, ahead of his appearance in Supergirl…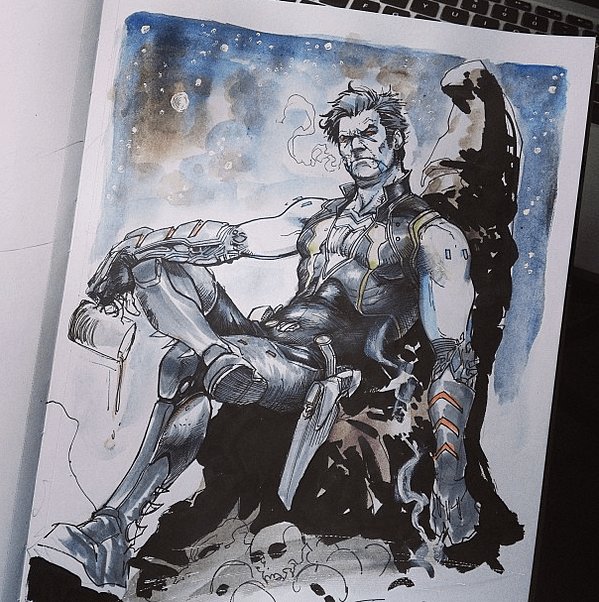 We've had quite a bit of Brazilian traffic since our post the other week. One from newssite Judeo reported;
It is worth saying that it is not the first time something like this happens. Last year DC decided to put the new version of Green Lantern Alan Scott as a gay man… . Many Brazilians revolted with the exchange, leaving the writer James Robinson angry. He even promised a Brazilian boyfriend for the character.

It is sad. VERY sad. Whenever we talk about here that we are the country of tolerance, the mixture of races and blah blah blah. Bullshit. We are extremely biased. And now an international joke.
But the comments? Via Google Translate but probably just as comprehensible in the original.
And now for a chance people are forced to accept gayzismo and homosexual lobby ? Have to agree ? There may not like ? Oh, yeah … intolerance is our right? Divergence of opinion is now " homophobia " (literally invention of the media ) and intolerance … ? ? that's right … Oh yes, and be damned gringos these " suspects " ! Brazil is a laughingstock by other things and not so serious ! At least it shows that not all of us are alienated by the " politically correct " , some still think for themselves!