Yesterday, Bleeding Cool told you about a HeroesCon variant cover for 4 Kids Walk Into A Bank intended to support and fundraise for protest against anti-trans HB2 legislation in the state of North Carolina.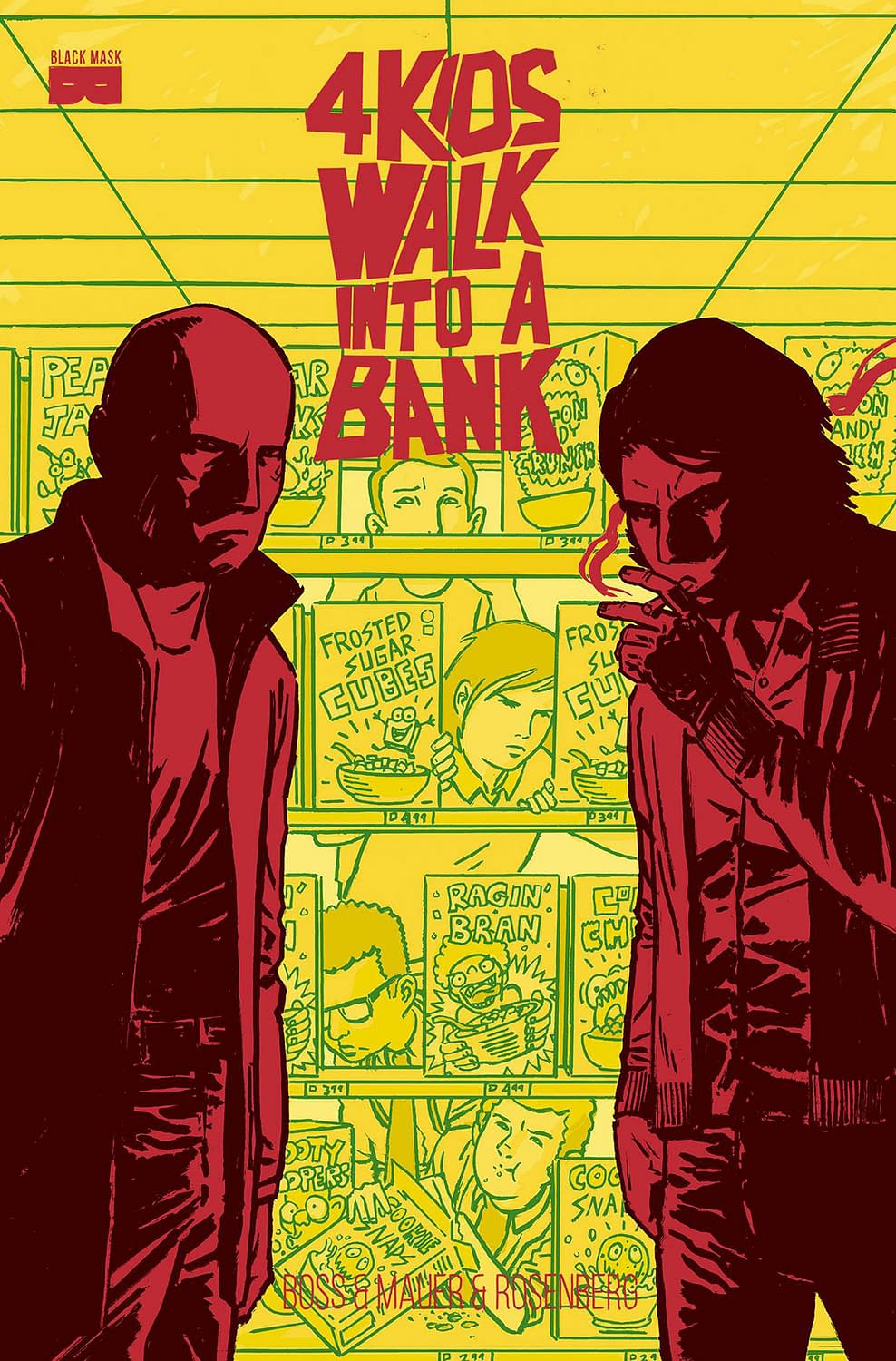 Well, it's not alone. Jade Street Protection Services, Kim & Kim will also be selling special covers to Black Mask Studios available exclusively at HeroesCon to benefit local trans positive organizations.
Kim & Kim in particular has the distinction of being one of the first nationally distributed comic book by a trans woman that has a trans protagonist.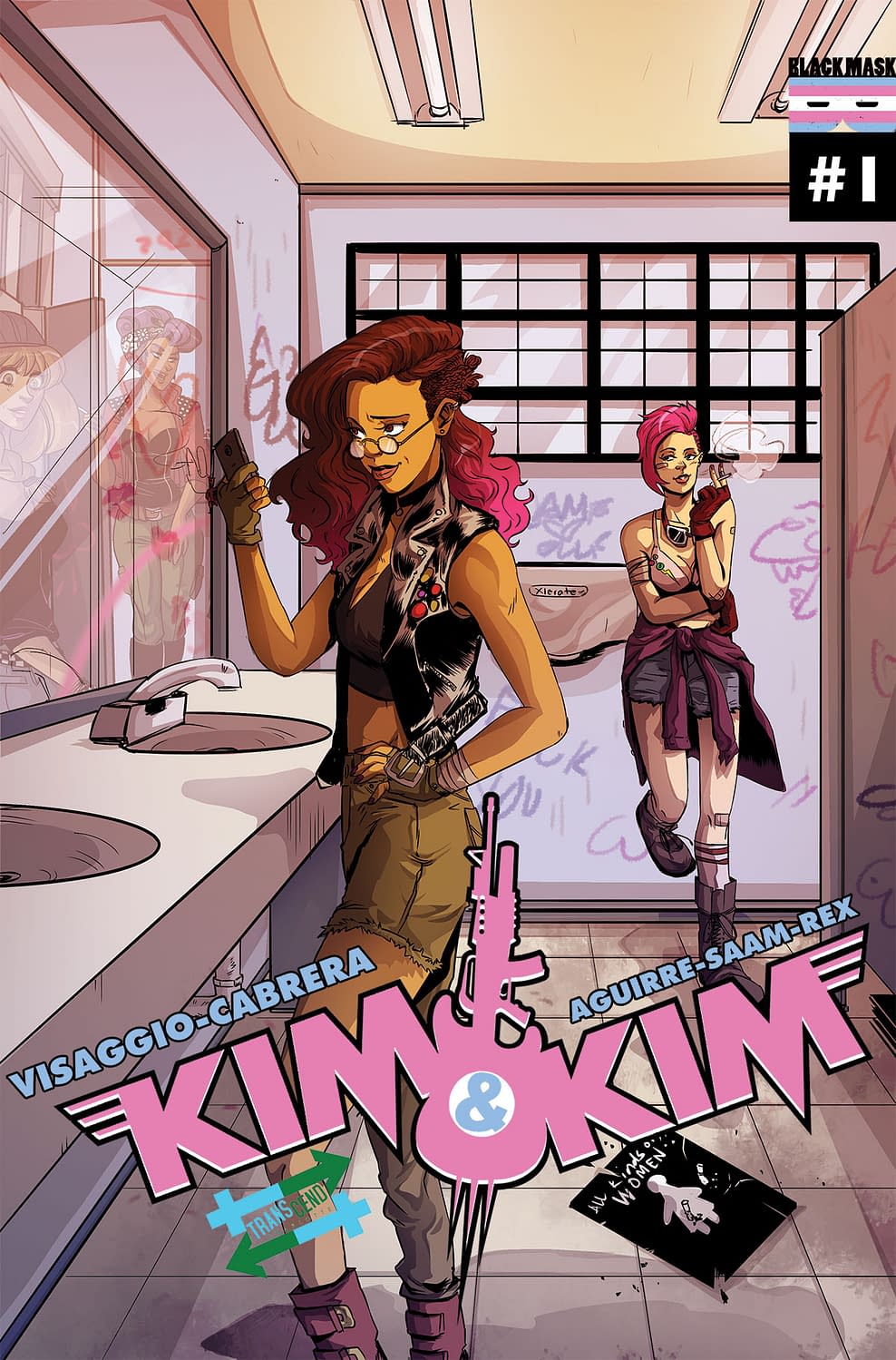 Mark Rosenberg and Tyler Boss' book, 4 Kids Walk Into a Bank, will be available in limited numbers and interested parties can buy raffle tickets for $1. At the end of the convention, 50 lucky fans will walk away with this special print edition, and all of the money raised minus print costs will be donated to Equality NC, a local LGBT organization currently rallying and lobbying against HB2. This special edition cover was created by artist Josh Hixson, who is also attending Heroescon.
Magdalene Visaggio's Kim & Kim will have 50 copies of this limited cover available for purchase for $10/each. All of the money raised by selling these books, minus print costs, will be donated to Transcend Charlotte, a local support network and nonprofit organization. The Executive Director of Transcend Charlotte has written a letter to Kim & Kim readers about the importance of support and about their own desire to promote visibility of transgender creators in the arts. This will be the first opportunity to purchase copies of Kim & Kim before its street date of July 6, 2016. The benefit cover was drawn by Jade Street artist Fabian Lelay and colored by Claudia Aguirre.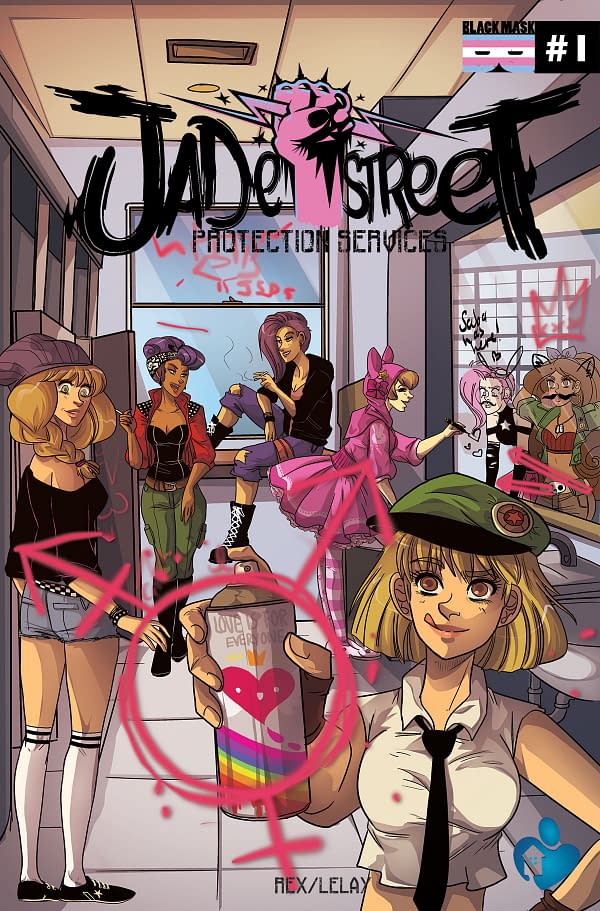 Katy Rex and Fabian Lelay's Jade Street Protection Services will also be selling 50 copies of this limited cover for $10/each, and will be donating all the proceeds from these covers minus print costs to Wrenn House. Wrenn House, a division of Haven House, is a homeless shelter and safe space that is inclusive of all at-risk teens of any identity, and openly works with the LGBT center of Raleigh to be open and welcoming to these marginalized populations. The benefit cover was created by Kim & Kim artistic team Eva Cabrera and Claudia Aguirre, also known as Boudika Comics.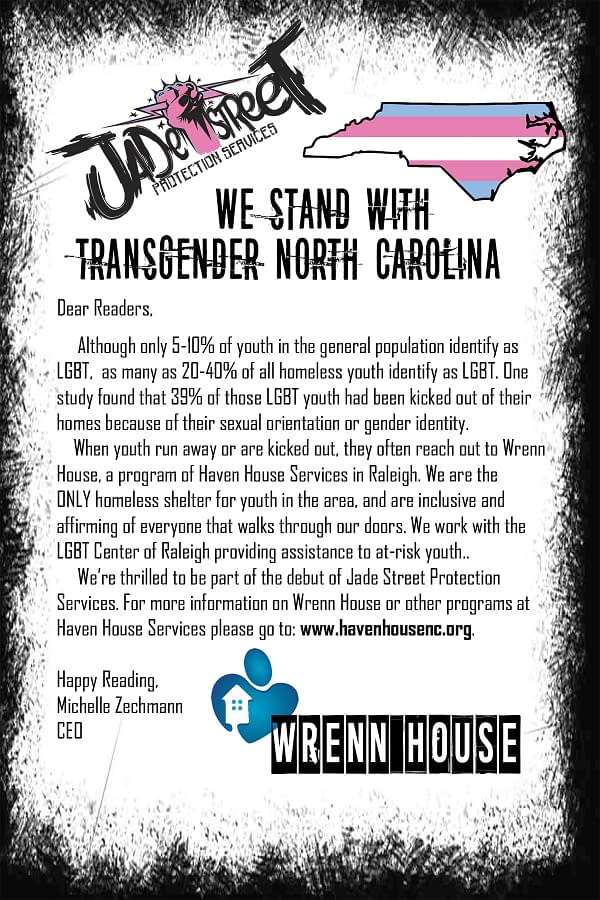 Visaggio, Lelay, and Rex will be at booth AA1810, artists Boss and Hixson will be at booth 1808, and Rosenberg will be at AA1007.
Enjoyed this article? Share it!