Mother Panic/Batman Special #1 Review: A Vast Improvement in the Young Animal Crossover
Violet Paige is reminded of her past by her mother and told that Gather House, the place that abducted her and trained her to be a warrior, is back. Violet suits up as Mother Panic and goes out to investigate. What she finds is a bizarre milk-centric church where a reverend dressed as Batman is churning out armed, smiling Robin-like child warriors.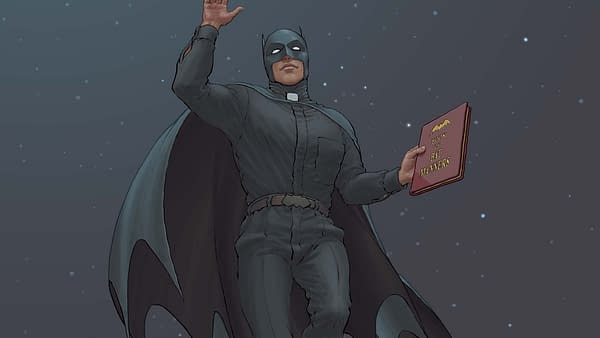 I made it pretty clear that the JLA/Doom Patrol Special #1 was a crumbling mess by my measure, and I was concerned that Mother Panic/Batman was going to suffer a similar fate.
Fortunately, this wasn't the case, and this special succeeds where the JLA/Doom Patrol Special faltered.
Firstly, Mother Panic/Batman's plot is more cohesive and its satire more poignant. It's not making some vague complaints about "marketability" and how a homogenized society targets the "weirdoes and freaks" without any attempt to observe how something like this even happens or who it truly hurts the most.
Mother Panic/Batman has its sights set on religious zealotry and dogma. It's more interested in the dangerous homogeny of a group of people being melded and forced into sharing a single idea under a controlling leader. Common Christian practice is the followers "forget" who they were before they were "saved" and leave that person behind. The past isn't prologue; it's something to be left behind.
This comic challenges that idea by focusing on the importance of one's past and why it should never be abandoned. That coincides with Mother Panic's reminiscence of her childhood and "Father Bruce's" church resembling the Gather House.
It's also relevant to Batman's origin and struggles in this issue. He is who and what he is because of the tragedy in his childhood. If he simply tried to suppress it and forget, he would not be the Caped Crusader he is.
Jody Houser has constructed a cohesive narrative here that is both relevant to its characters and the overall themes of 'Milk Wars'. It has a singular theme which the comic maintains throughout.
The story of Formless Girl is continued at the end and discusses a bit more about this character. It continues to be a little aimless, if at least a little more interesting this time.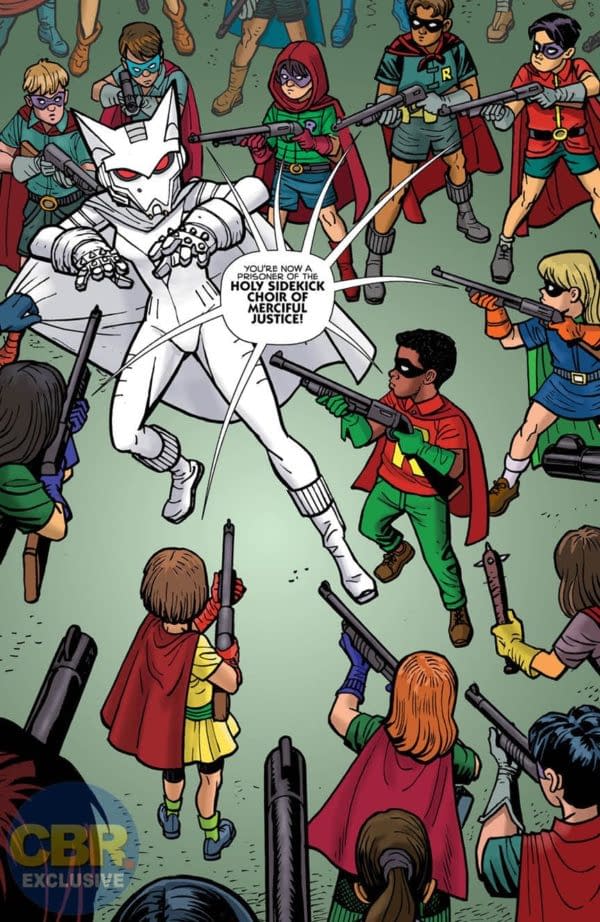 Ty Templeton's artwork is subtle and detailed. It's somewhat less heavily detailed compared to common art styles in comics. It works though, and it looks good overall. Keiren Smith's color art is darker but contrasted by the bizarre pastels of Father Bruce's church.
Mother Panic/Batman Special #1 is a vast improvement on the previous installment of 'Milk Wars'. With a cohesive narrative theme and a more poignant satire at its core, this comic is an enjoyable read accompanied by good artwork. This one comes recommended. Check it out.