Mother Panic Gotham A.D #2 Review: The Sirens of the Future
Mother Panic sneaks into Robinson Park to seek out Selina Kyle and Pamela Isley. The park is dangerous, but Mother Panic reaches Selina and learns a way into Arkham Asylum and save her mother.
Meanwhile, Madam Gala plans for her expansion into Robinson Park and make further profit off Gotham City.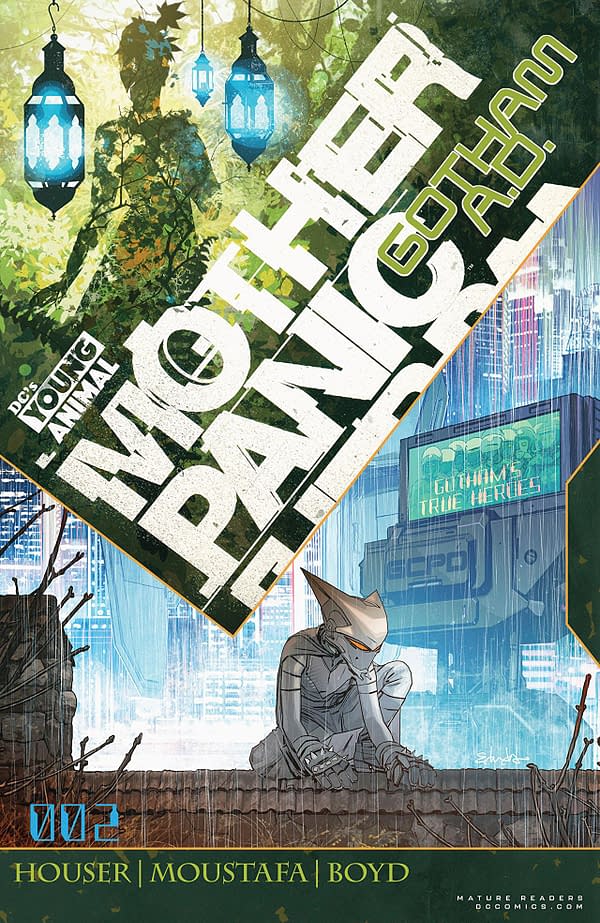 I've been meaning to try Mother Panic, and Gotham A.D seems as a good a time as any. Admittedly, I'm a sucker for this gritty kind of shadow-slinking noir-esque hero. The fact that Mother Panic has a bad attitude and a mouth on her only makes her all the more appealing as a hero. The plot centering around police brutality and gentrification makes it even better.
I'm unsure how I feel about Fennec Fox. She is precocious, eager, and potentially lethally violent. The Joker wandering in the background of this story makes for potential timebomb which will inevitably go off later in this arc, so that's something one can look forward to.
The prominence of the Gotham City Sirens is much appreciated as well. Selina, Pamela, and Harleen always make for a compelling trio when they are united.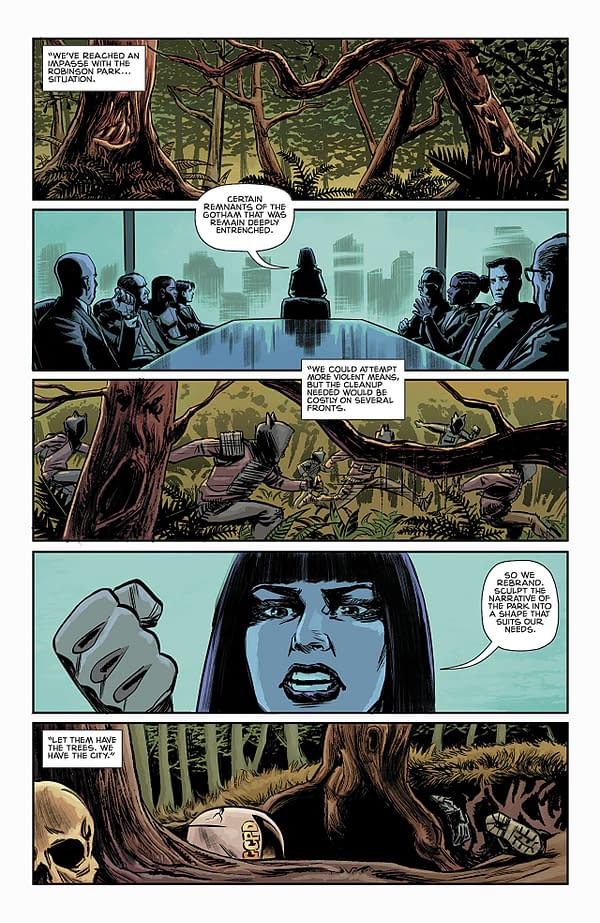 Ibriahim Moustafa's artwork is damn fantastic, using a lot of shadow to fill out the detail of this dangerous and crumbling iteration of Gotham City. Panic's costume looks great, and Selina is as intimidating as ever. Jordan Boyd's color work is warm yet dark, giving the sense of a city under a setting sun. The book looks downright gorgeous.
Mother Panic: Gotham A.D #2 is a grounded and dismal tale of a Gotham worse off than the one we know. In it all, Panic is just trying to find her mother with the help of some notorious rogues. Between an interesting narrative and great artwork, this one earns a recommendation. Check it out.