Ms. Marvel and Ironheart to Be Changed Forever in November
Marvel Comics can barely go a week without claiming some earth-shattering revelation or another will change a character, or even the entire Marvel Universe, forever. In the full November solicitations, the House of Ideas promises at least two big changes. First up, Magnificent Ms. Marvel #9, which features two universe-shaking possibilities: first, that Kamala and Bruno might finally hook up, and second, a "disaster" striking Ms. Marvel's family.
In this week's issue, we learned that Kamala's dad is suffering from an incurable disease… could he be about to go the way of Uncle Ben in Magnificent Ms. Marvel #9? Ms. Marvel is the Spider-Man of this generation, it could be said.
MAGNIFICENT MS. MARVEL #9
SALADIN AHMED (W)
JOEY VAZQUEZ (A)
Cover by EDUARD PETROVICH
Disaster strikes Ms. Marvel's family, drawing Kamala and Bruno closer together than ever before. Are these two best friends about to become something more? Or will Kamala's duties as Ms. Marvel come between them? Brace yourself for a whirlwind issue that will change MS. MARVEL forever!
32 PGS./Rated T+ …$3.99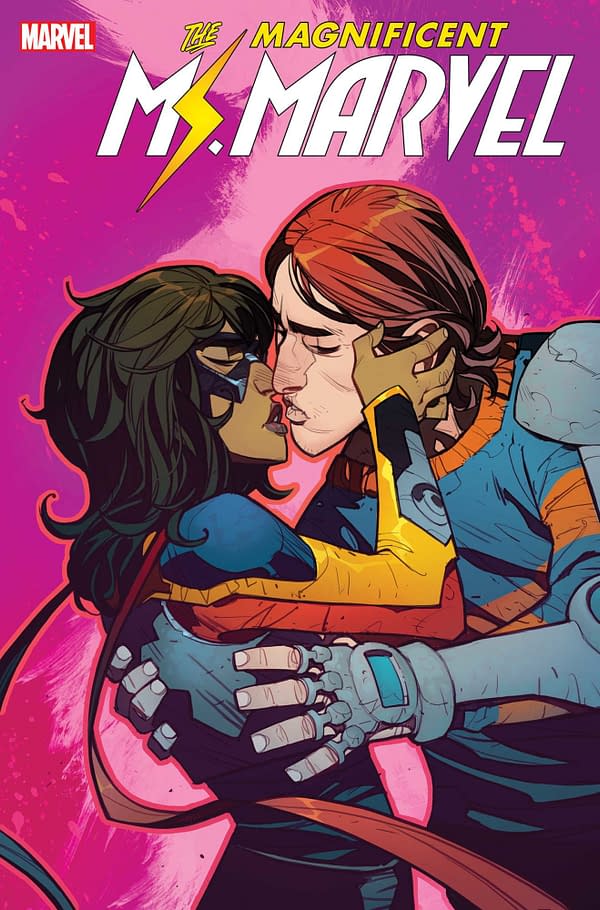 Then, in Ironheart #12, also out in November, the conclusion of Riri's adventure in Wakanda promises revelations about her past. Could this also be related to notions about her father and how he might be connected to the leader of the Ten Rings… how he might *be* the leader of the Ten Rings.
Naturally, things will never be the same.
IRONHEART #12
EVE L. EWING (W) • LUCIANO VECCHIO (A/C)
Ironheart's Wakanda adventure comes to a shocking conclusion. With allies Shuri, Silhouette and Okoye by her side, Riri Williams faces her biggest challenger yet: her own past. And things will never be the same.
32 PGS./Rated T …$3.99