How Nazi-Punching Lead To A Furry Con Cancellation This will be sad news for some of you. The Rocky Mountain Fur Con that was scheduled to take place this August has been cancelled. The official statement sites the rising cost of security as the reason. Funds already collected will be used to pay of existing liabilities as well as refunding attendees and vendors where possible.
Turns out, according to a a website called Flayrah, there's a bit more to it. First off there are some tax irregularities… and by irregularities we mean not filing or paying them. The Rocky Mountain Fur Con claimed to be a 501 (c) non-profit that they obtained in 2009… and then let lapse. The convention has not filed taxes for seven years while continuing to claim the 501 (c) status. Mid America Anthropomorphic And Art Corporation is the conventions parent company and promotes itself as a non-profit 503 (c) corporation. A status that was revoked in 2011. They did not file taxes from 2008 to 2015.
In 2011, MAAAC also transferred the responsible board officer from being Kendal Emery to Zachary Brooks. Emery would stay on as CEO of the convention. The move was made because Emery's 1993 conviction for Criminal Sexual Contact with a Minor was revealed.
If that wasn't enough…
Emery recently sent a cease and desist letter a furry fan named Deo over a dispute about a group called the Furry Raiders. Emery used the title Chief of Executive Contract Law Officer and signed the letter with a blood-red thumbprint as a seal. According to the report, the seal along with certain phrases in the letter are associated with the Sovereign Citizens movement which stands against the federal and states rights to enforce laws and collect taxes. This explains some of the above.
Oh, and the Furry Raiders have been associated in press profiles with the Alt-Right and neo-Nazi movements. The Dogpatch Press breaks it down that the Furry Raiders are purposely causing problems with the Colorado Furries.
They recruit members with gifts, grooming, and manipulation. It makes a classic appeal to people who are desperate to belong to a group. The Furry Raiders self-create an "us vs. them" situation by provoking others so they can pretend to be treated unfairly. Their trolling includes assault, spreading hate speech, display of nazi-style apparel, refusing to honor meet rules, posting photos of people against their wishes, doxxing enemies to harrass them on the phone, and persistent straw-man attacks at "SJW's". In 2016, they provoked wider attention when they tried to gain power at Rocky Mountain Fur Con by interfering with the hotel room block.
This lead to an incident with a member of the Colorado Furries named Deo who replied to a twitter post claming that the Furry Raiders were neo-nazis. Her reply was "Can't wait to Punch these Nazis", a phrase that has become popular again with those who oppose the neo-Nazi movement. The response she got from a member of the Furry Raiders was tantamount to a death threat. After their messing with the convention in 2016, the Furry Raiders were not banned from the con. In fact, Emery (who goes by the furry name Kahuki), prides himself in never banning anyone, even those that have been banned from other conventions. When Deo reported the threat, the account @Oliviameles was banned. But RMCP did not respond to the report for two months, and when it did, their response was to ban Deo. Emery, used his position at RMFC to threaten legal action against Deo after she reported a member of the Furry Raiders. All of which comes back to the fact that Deo had never nor did she plan to attend RMFC. Emery chose to back a member of a group believed to have Alt-Right / neo-Nazi ties, who threatened to bring a gun to a convention and used his position with the RMFC to do it. The question then becomes did he act on his own or with the backing of MAAAC…
Well, all of this came to light yesterday… The image at the top is from their Twitter account that has now been changed to remove the description. As of April 3rd they were asking for audition samples from DJs to play the convention. And now it's cancelled.
Flayrah asked Brooks for a statement and received the following:
Up until the 2011 year, Rocky Mountain Fur Con filed and had accepted by the IRS form 990-N Electronic E-post card for Tax-Exempt Organizations not Required To File Form 990 or 990-EZ. When the company lost its 503C Status the organization continued to operate as a Colorado Stat Non-profit and contributed money to a registered charity Freedom Service Dogs, To Offset most of our tax Liability.

Despite no longer operating as a Non-Profit organization the staff and Board of directors continued to receive no wages or compensation and all monies earned were put directly into the operation and growth of Rocky Mountain Fur Con, the organization's primary endeavor. In 2015 our accountants realized there had been a lapse in our tax filings that were rectified May 18th, 2015 and filed with the IRS including reporting of back income. The convention has been delayed in filing it's 2016 return but will be doing so shortly.
From looking on line at the photos that attendees have posted over the years, it looks like they all had a lot of fun at the convention. It's a shame that the personal life and political beliefs of the person / people who ran the show lead to the cancellation.
---
---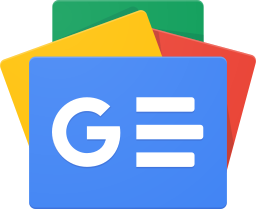 Stay up-to-date and support the site by following Bleeding Cool on Google News today!