Universal Content Productions is a division of NBCUniversal which focuses on indie and creator-driven work. UCP is responsible for the production of tv series such as Battlestar Galactica, Mr. Robot, Monk, Suits, Umbrella Academy and Psych, among others. They've also recently launched a podcasting arm, UCP Audio. The company now adds comics to its growing list of creative formats with UCP Graphic. According to Variety, the new comics imprint will launch with Proctor Valley Road by Grant Morrison and Alex Child. The series about a group of teenage girls suspected in the disappearance of several boys in 1964 will be published by Boom! Studios.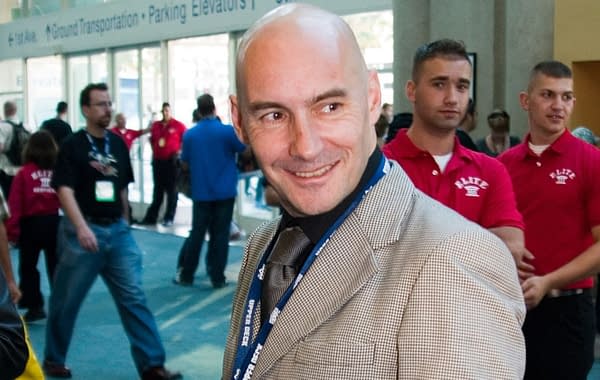 UCP President Dawn Olmstead told Variety:
Similar to our strategy with launching UCP Audio, we want to offer storytellers the opportunity to create for multiple content platforms including graphic novels. Our goal is for UCP to be a home for great storytelling, no matter the medium.
Grant Morrison already has a relationship with UCP, having signed a deal with the NBCUniversal division in 2018 to "develop and produce premium original content for television networks as well as streaming platforms." According to Deadline at that time, Morrison would be working to bring his The Invisibles to television:
Morrison's newest project with UCP is developing and writing the television adaptation of his long-running comic series The Invisibles, a near-future tale centering on an elite and mysterious international cell of occult freedom fighters who employ time travel, magic and more traditional weapons to defend our world from a covert inter-dimensional invasion by the Archons of the Outer Church.
Morrison is also working with UCP as a writer and producer on the Brave New World tv series for NBCUniversal's Peacock Streaming Service. He and Darick Robinson created the comic book series Happy!, which became a television series in 2017 and ran for two seasons on NBCUniversal's SyFy.
Enjoyed this article? Share it!