Nothing Can Stop Me Now – Stories Inspired By Nine Inch Nails
Shawn Demumbrum writes for Bleeding Cool:
In 1991, I attended the first Lollapalooza concert at it's first stop on the tour in Phoenix, Arizona. Lollapalooza was my first introduction to what was known as "Alternative Music". My girlfriend at the time has given me a tape of a band named Nine Inch Nails that we had to arrive in time to see. It was a hot day in July. The heat had caused Nine Inch Nails' sound equipment to short out. Halfway into the second song, Trent Reznor broke all of his equipment and stormed off stage. While this may upset a potential fan, it fueled my interest in the band. People always assume that angry songs always make people angrier or sad songs make people depressed. I don't feel that way at all. I would listen to Head Like A Hole when I was angry and it would have a calming effect. Hurt could make me feel better. Maybe it was because I knew that there was someone out there who was feeling even more extreme than I was and expressed it through music. Maybe Trent was doing all the heavy emotional "lifting" for me. I published three comic book anthologies inspired by the songs of different bands. The first two volumes were inspired by the band The Smiths. The last volume was inspired by the band The Pixies. Most of them were funded by Kickstarter campaigns. For over a year now, I have been planning the fourth volume of songs based upon Nine Inch Nails called Nothing Can Stop Me Now: Stories Inspired by the Songs of Nine Inch Nails. Making comics with people who are passionate about the same music I like is something that want to continue to do. I want to continue to challenge myself as a creator and a publisher. Going from black and white to color and soft cover to hard cover are just two of the challenges. I wanted to add a pinup gallery so I could attract creators who didn't have time in their schedule for a full story, but could create a single image for the book. For the previous books, I wanted to make the books PG-13 so that stores could carry them without restriction. The comic book industry has broadened even in the past few years. Comic books like Saga have pushed a mainstream mature to the forefront. I want the Nine Inch Nails book to reflect that type of book. I hope that other people share my love of comic books and music and will enjoy the book that I want to see in print. You can find out more about the Kickstarter campaign at Nothing Can Stop Me Now.
---
---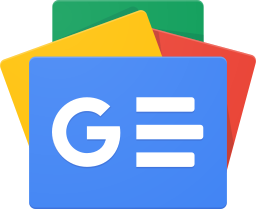 Stay up-to-date and support the site by following Bleeding Cool on Google News today!