So, yes, basically, this is what Marvel will be spending most of ECCC talking about, Original Sin. A perfect time to tease art from the #0 prologue issue by Mark Waid and Jim Cheung, featuring Nova, The Watcher and Galactus, walking into a bar…
Who shot the Watcher? And who now holds the deepest, darkest secrets of the Marvel Universe? All will be answered in Original Sin! But first – who is the Watcher? That's what Nova is wondering after his latest brush with the moon-dwelling enigma he's encountered before!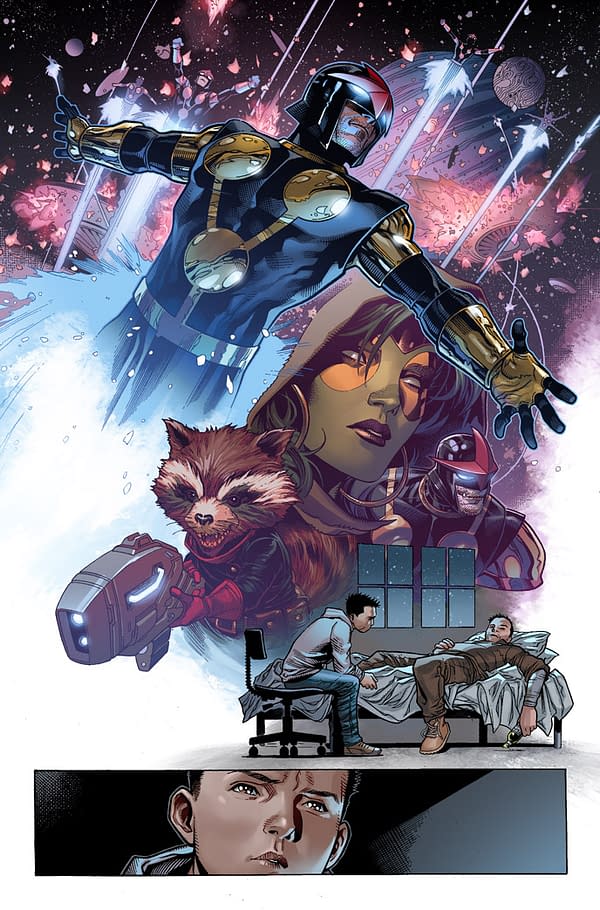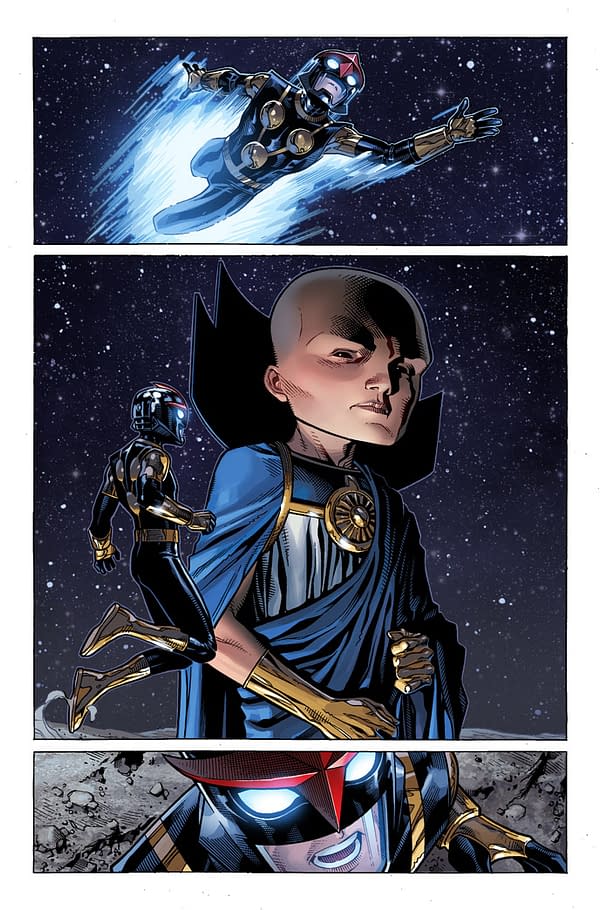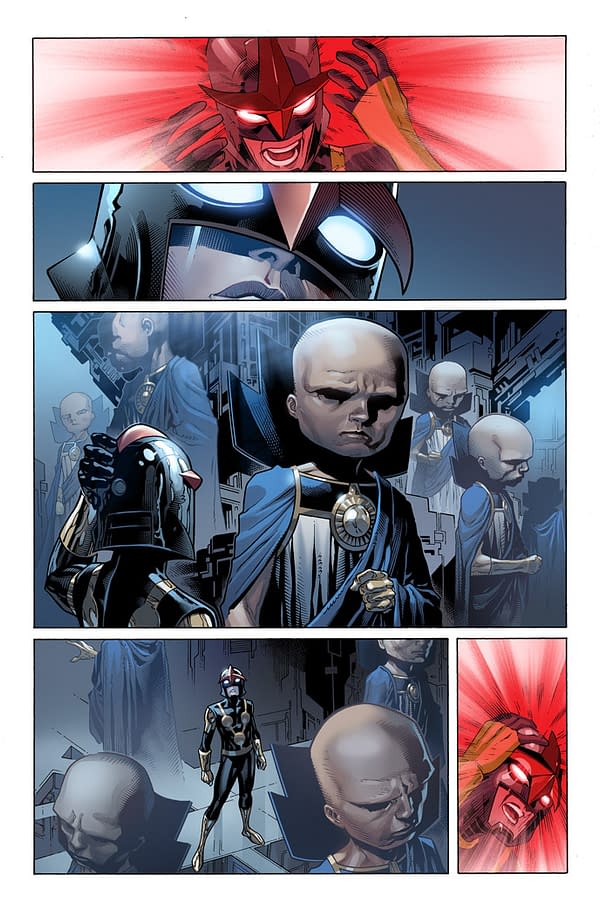 Tense, nervous headache?
Enjoyed this article? Share it!