Now Humanoids Hires Mark Waid as Director of Creative Development
Everything is turning up Mark Waid this week. Just days after being targeted in a lawsuit by Comicsgate leader Richard C. Meyer, one of the few people in comics less sympathetic than Waid himself, Waid has now been named the new Director of Creative Development by publisher Humanoids. Waid's hiring follows the addition of John Cassaday as Chief Creative Officer, all part of Humanoids' new H1 initiative, as first revealed at The Hollywood Reporter.
"This opportunity excites me to no end," said Waid in a statement presumably sent through his publicist, Mark Yaid. "I've seen what Humanoids is about to unleash, and it's unlike anything else I've ever seen in this industry. I had to be a part of it. The chance to work closely with younger, diverse talent with strong voices — to learn as well as to teach — is electrifying."
Yeah, well, so is sticking your finger in a wall socket. That's not a good reason to do it!
"Mark Waid has written some of the most popular and most influential stories in the history of comics," explained Humanoids CEO Fabrice Giger. "To bring a writer like Waid into the fold ― to both write new stories and to help us develop and refine other projects ― speaks to the ambition and seriousness of our plans for the future."
And Humanoids Senior Editor Fabrice Sapolsky spoke about the H1 initiative: "So what are we cooking up with these two incredible creators? Fans will have to wait until New York Comic Comic Con to find out, but suffice it to say that the comic book industry has never before seen anything like what we have planned with Cassaday, Waid and a jaw dropping lineup of comic book creators."
Sounds interesting enough. We'll find out more at Humanoids' NYCC panel on Friday afternoon.
---
---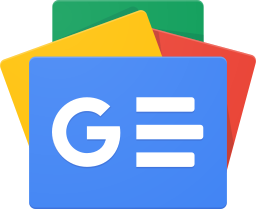 Stay up-to-date and support the site by following Bleeding Cool on Google News today!