It's been noted of late that comic book creators — especially artists — don't stick with a comic book series anymore for long runs. Some of this is down to the increased expectations of comic book artists, increased work schedule, increased frequency of comics, and also other opportunities including commissions, covers, storyboards, illustration, advertising — all manner of temptations.
This is such an issue that Paul Levitz has noticed, and he talked about it to Comic Media News, a comic industry trade publication, published in the UK in October 1978.
Talking about a trend for creators not to stick on books and for fans to follow their favourites from book to book, he told them: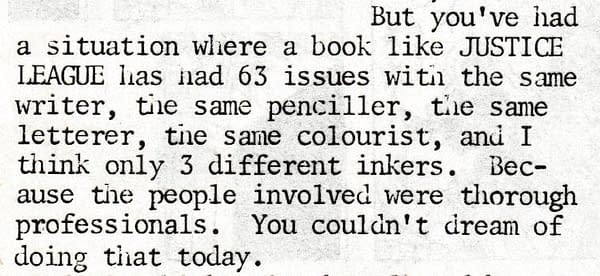 Forty years later, plus ca change, plus ca meme chose… no one is a professional anymore. That was Paul Levitz, DC Editorial Co-ordinator in 1978. You never know what you come across when you dive through your boxes…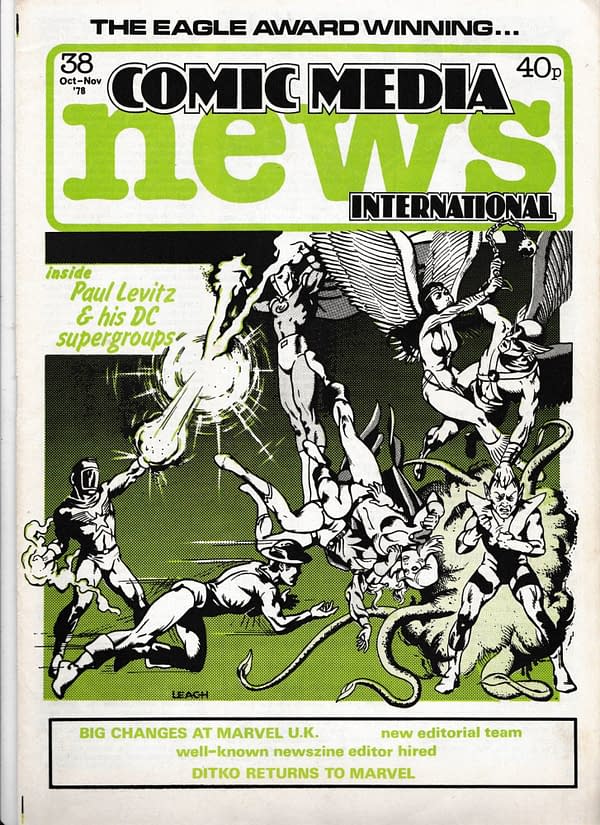 Enjoyed this article? Share it!