It is true. Tomorrow sees the release of the finale of the Jonathan Hickman-written House Of X/Power Of X two-series-that-are-one with Powers Of X #6, titled House Of X. It will lead into the new Dawn Of X titles. And it is already being spoiled all over the place. So turn off your internet. Stay off 4chan and Reddit. It will only end in tears. The spoilers just describe the events, so you will also miss out on learning it from that sweet sweet R. B. Silva artwork.
When Bleeding Cool inevitably runs something it will be a) post-publication b) with some heavy-duty spoiler signs b) some fairly crappy scans.
That's if we get the comics at all. The Extinction Rebellion protests in London has put a cramp on Diamond Comics distribution to London this week. Will the protests be defeated by gas-guzzling trucks filed with non-recycled printed papers absorbing toxic inks and flown across the Atlantic, each comic book boasting the carbon footprint of a small Mini Metro?
Only time will tell. Good luck keeping spoilers at bay,…
Hmm. You know, people are going to be annoyed that there are no spoilers at all in this article.  Okay, how about this one? Because it's on the cover. At least it's on one of the covers. The Giuseppe Camuncoli foreshadowing cover. That has previously been shown to look like this.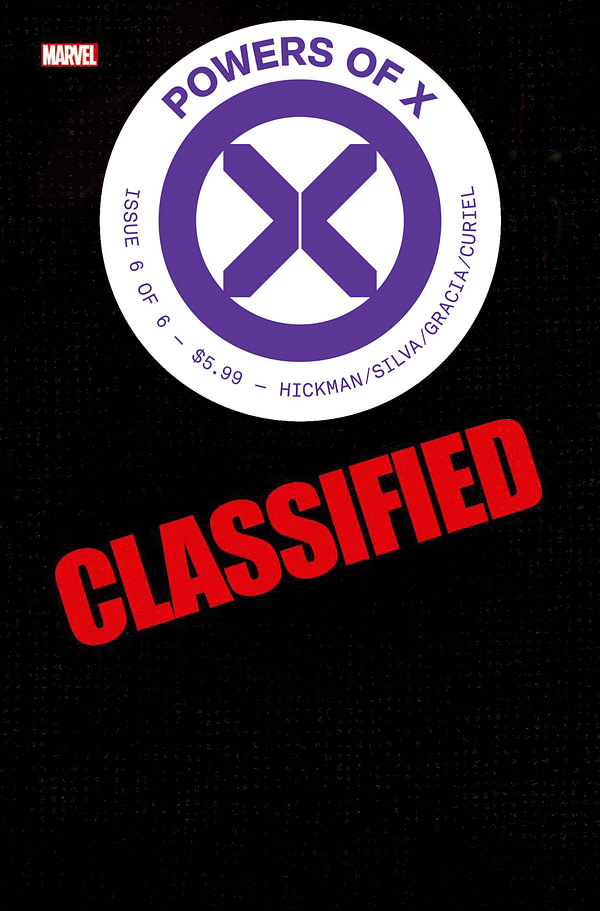 Well, tomorrow? It will look like this.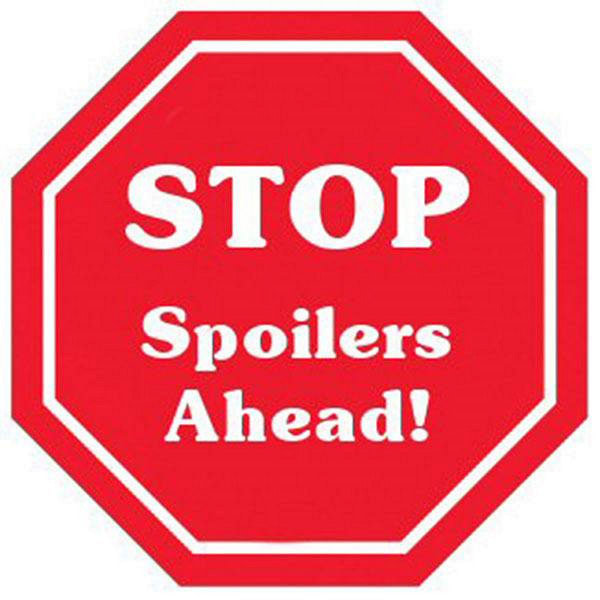 Sorry, that's a spoilery warning, Trying again.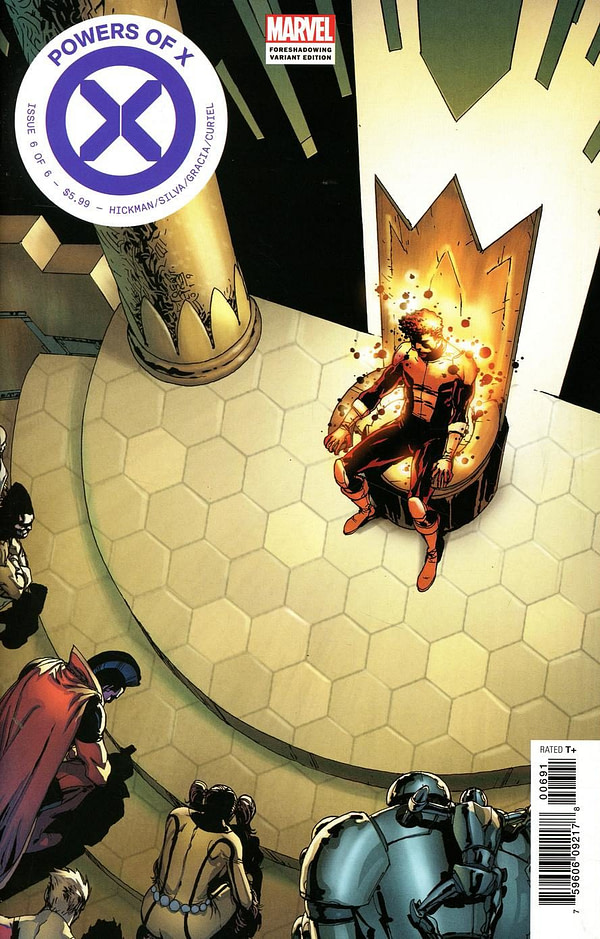 Who sits on the golden Shi'ar throne… will that suffice you for now? Are you not entertained?
POWERS OF X #6 (OF 6) CAMUNCOLI FORESHADOW VAR
(W) Jonathan Hickman (A) R. B. Silva (CA) Giuseppe Camuncoli
THE INEVITABLE TRUTH.
The revelatory tale of Mutantkind's fall comes to a conclusion that will lay the groundwork of the X-Men's stories for years to come! Superstar writer Jonathan Hickman (NEW AVENGERS, FF, INFINITY) and rising star artist RB Silva (UNCANNY X-MEN) wrap the series that reveals everything!
Rated T+In Shops: Oct 09, 2019
SRP: $5.99