Bleeding Cool alumni writer Joe Glass will be at Thought Bubble in Leeds this coming weekend. As will I. The big difference is that he will have new comic books to show off.
The Pride Volume One Paperback Edition, which just finished a successful Kickstarter, is launching at Thought Bubble.
As is The Pride Adventures #5, the first new issues of stories of The Pride since the release of the first volume. It also features a new story by Sina Grace.
After Thought Bubble, the new issues will be available on The Pride Store. Kickstarter backers will be seeing theirs come in the mail from now too, aaaaand it will be on ComiXology soon…
Let's take a look.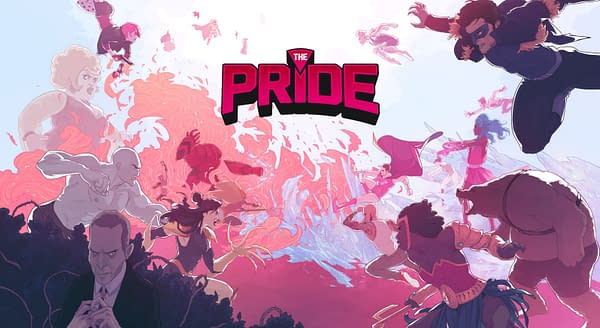 THE PRIDE VOLUME ONE TPB
Written by Joe Glass, PJ Montgomery and Mike Garley
Art by Gavin Mitchell, Maxime Garbarini, Hector Barros, Dan Harris, Ryan Cody, Christian Wildgoose, Cory Smith, Kris Anka et al.
Colors by Kris Carter, Elizabeth Swann, Hector Barros, Nathan Ashworth, Ben Wilsonham
Letters and Design by Mike Stock
Wraparound Cover by Ricardo Bessa
Follow the adventures of FabMan, Wolf, Muscle Mary, Frost and the rest of the team as they face off against threats like the Reverend, Poker Face, Basher and more!
All this while proving how vital and important the LGBTQ superheroes of the world really are!
Collecting The Pride 1-6, The Pride Adventures 1-4 and behind the scenes material!
280 pages.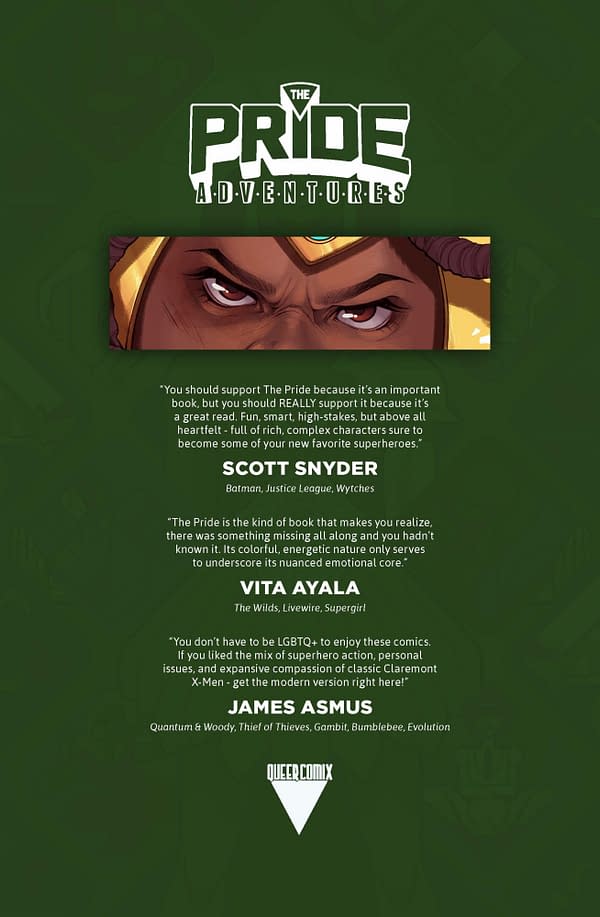 THE PRIDE ADVENTURES #5
Written by Joe Glass & Sina Grace
Cover by Jemma Salume
Art by Cem Iroz, Elizabeth Beals, Jon Scrivens, Jon Cairns, Rhys Wootton and Ben Wilsonham
Letters by Michael Stock
The Pride are back again with more adventures as the heroes come up against hate groups, bank robbers and bad dating!
With art from a ton of amazing artists, plus a special story written by Iceman's Sina Grace!
-The team share just why Pride is necessary
-Wolf & Twink face a bank robbery that's more complicated than it appears
-White Trash stands up to a hate group march and makes a big decision about himself
-Muscle Mary fights to save an influential Senator
-And FabMan goes online dating in Manchester, UK!
Enjoyed this article? Share it!