 The hardback edition of Zenith Phase One by Grant Morrison and Steve Yeowell, out later this month, has sold out from their US distributors and Rebellion are preparing a second print. In the mean time, they are withdrawing what copies remain from US distributors and sending them across the pond.
It's the first Rebellion book to sell out in the US before hitting the shelves, and the first second printing they've had to order before the first goes on sale. Turns out a poster distributed to retailers through Diamond worked a treat. Other publishers take note. Zenith Phase Two is due for December and they are expecting similar numbers for. Spider-Man 2099 #2 and #3 have both gone to second printings, after selling out all copies available from Diamond Comic Distributors.
As have Edge Of Spider-Verse #4, Thor God Of Thunder #25, New Avengers #24, Figment #5 and Men Of Wrath #1.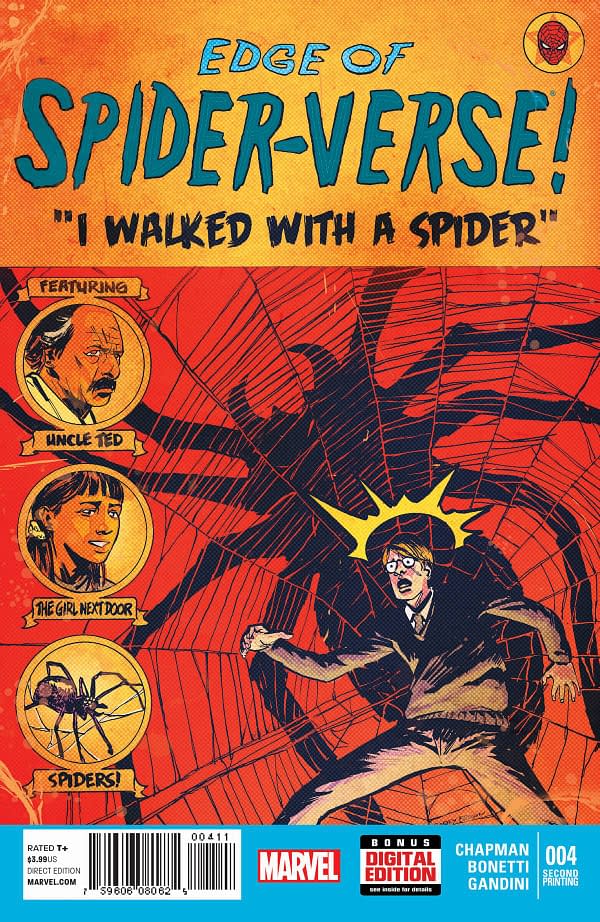 Enjoyed this article? Share it!