Pumpkinhead #1 Review: Some of Writer Cullen Bunn's Finest Work
A group of young girls are sent out by an old witch-like woman to pick their demon from a pumpkin patch. One girl, named Haggis, is disliked by most of the other girls, but she finds one pumpkin atop a small plateau.
In the present, there has been a hit-and-run murder of a pair of Amish children. The local sheriff's department is having trouble tracking down the perpetrator, who we are shown is a skinhead now hiding out in a cabin with family.
The grandfather of the murdered kids finds the now-aged Haggis and requests that she takes care of the murderer.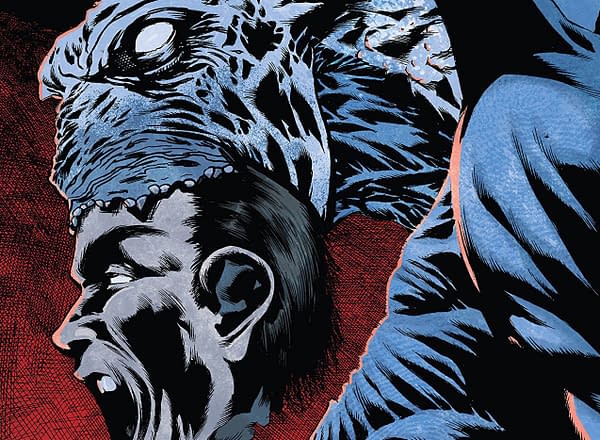 Disclosure time: I've not seen the Pumpkinhead film. I didn't know it was based on a film until last Wednesday. I just thought Cullen Bunn was onto another occult and demonic idea. As such, bear in mind that this evaluation comes from someone who is unfamiliar with the source material.
That said, Pumpkinhead #1 is awesome. It is that right mixture of southern gothic and occult horror of which Bunn has proven himself a master with his long-running Harrow County.
The cold opening with the young girls choosing their demon is strange and unnerving. The overall plot has that pulpy vibe where each character is holding something from everyone else. You have the sheriff trying her best to keep this small town together, but they adhere to their old ways, making it difficult for the sheriff.
The skinhead murderer is enough of a monster in his own right that you can't help but look forward to the demon ripping him apart. Admittedly, it could become a problem after the fact for everyone else looking into this case, which builds a tension for the long haul.
There's a short section at the end that deals with the demon of gluttony, and it brings a Tales from the Crypt vibe to complement the main tale.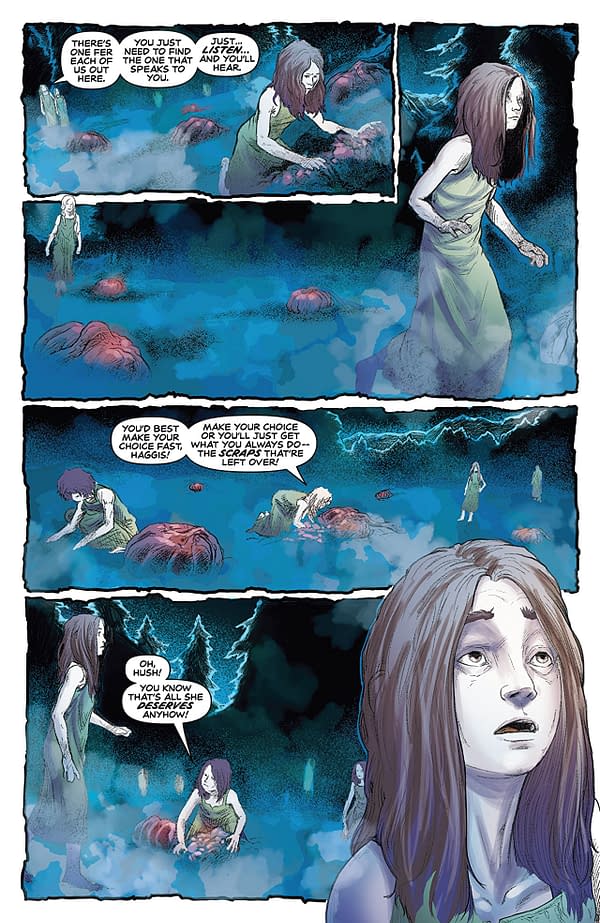 Blacky Shepherd's artwork is great. The world is highly detailed, and each character is very expressive. The environments flip between conventional and unnerving. The murder scene is played very well, as we never see the bodies. We only see the blood and aftermath. Thiago Ribeiro's color art is great as well, straying away from extremities but playing in the middle ground of its palette. It creates a unique atmosphere of wonder in addition to horror which makes it reminiscent of some of Clive Barker's output like the wonderful Nightbreed.
Pumpkinhead #1 is a fantastic opening for this miniseries of murder, vengeance, and demons. The story and players are set up well. The pacing is brisk, and the dialogue is very solid. This one gets a recommendation. Give it a read.