I've grown up around churches and cathedrals, they are a perfectly natural part of the landscape to me. The spires working like advertising billboards of the first two millennia, they're getting drowned out now by skyscrapers, office blocks and bypasses. My parents local church from a few centuries ago has a large sign outside indicating the hypermarket carpark next door, clearly where all the moneylenders have been thrown out to. But in some places and, they are still a financial centre, a focal point for the citizens, where money flows in and up and out from the local area – occasionally trickling back a little.  But someone has to pay for those golden eagle lectern stands…
Matt Hawkins and Rahsan Ekedal are creating a new comic for Top Cow/Image in April, The Tithe, in which such mega-churches are targeted for digital heists, the intent being to give the money to a more deserving poor.
And we have the whole issue to show off, in its construction. First Rahsan's thumbnails.
Then, almost all the pencils, missing the last two pages.
But that's okay, here are all the inks in all their glory.
And finally eight pages of lettered coloured pages….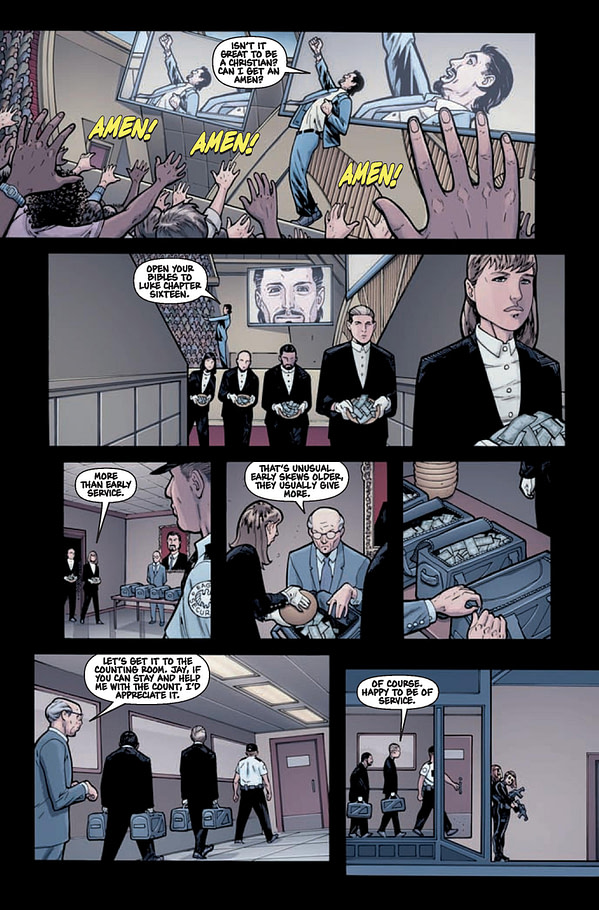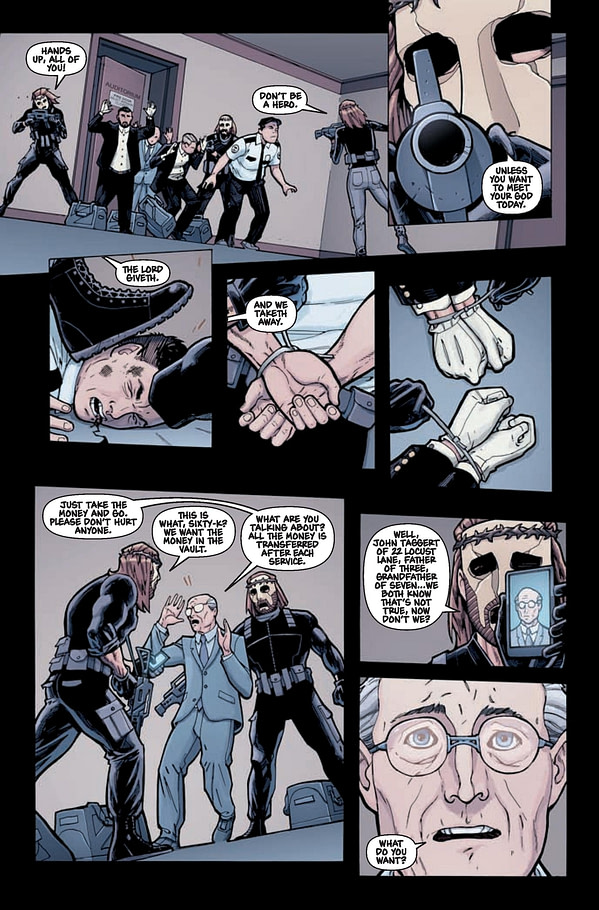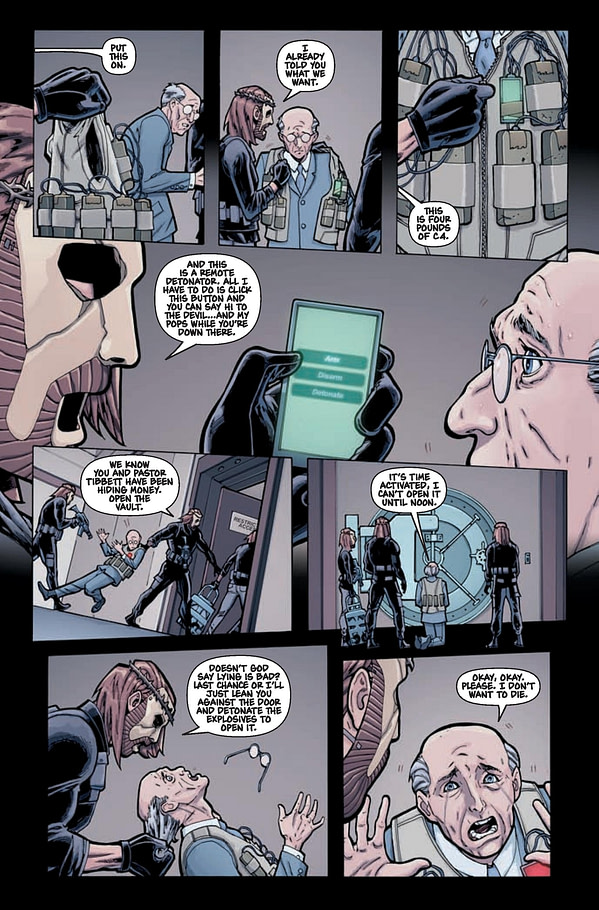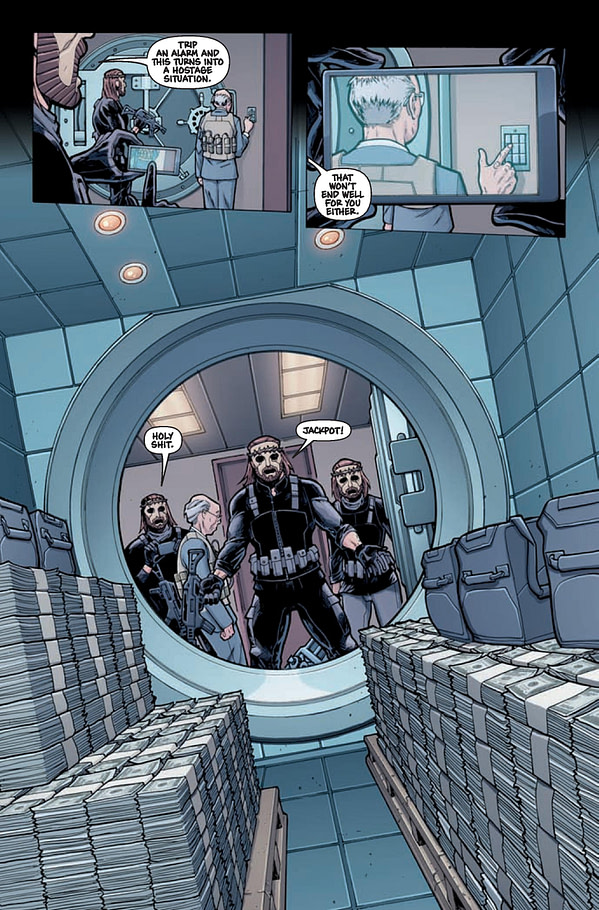 So… can you work out what's going on in the whole comic? The Tithe #1 by Matt Hawkins and is out on April 15th from Top Cow/Image.