Read Doc Savage #1 By Chris Roberson and Bilquis Evely
Nothing better to get you over the middle of the week than a good pulp action comic. Dynamite has given us Doc Savage #1 by Chris Roberson and Bilquis Evely, with a cover by Alex Ross, to share with our readers. The reason is they have a Doc Savage Build-a-Bundle going on now over at Groupees. But today is the last day and by 11 p.m. EST tonight this deal will be no more. 39 different digital Doc Savage titles are offered up and there is a tier that allows you to get some high-end special variant covers of the series sent to you. All featuring the iconic Doc Savage, the Man of Bronze.
The synopsis for the below series reads:
In 1933, readers were first introduced to Doc Savage, the Man of Bronze. Raised from the cradle to be the pinnacle of mental and physical perfection, Doc Savage travels the world using science and sinews to right wrongs, aid the oppressed, and liberate the innocent. With his team of able associates at their headquarters high atop the tallest building in the world, Doc Savage is tireless in his pursuit of knowledge and justice. Writer Chris Roberson brings Doc Savage from 1933 through to today. And with "Easter eggs" along the way that will help pave the future of Doc, in a story only Chris (Roberson) could tell.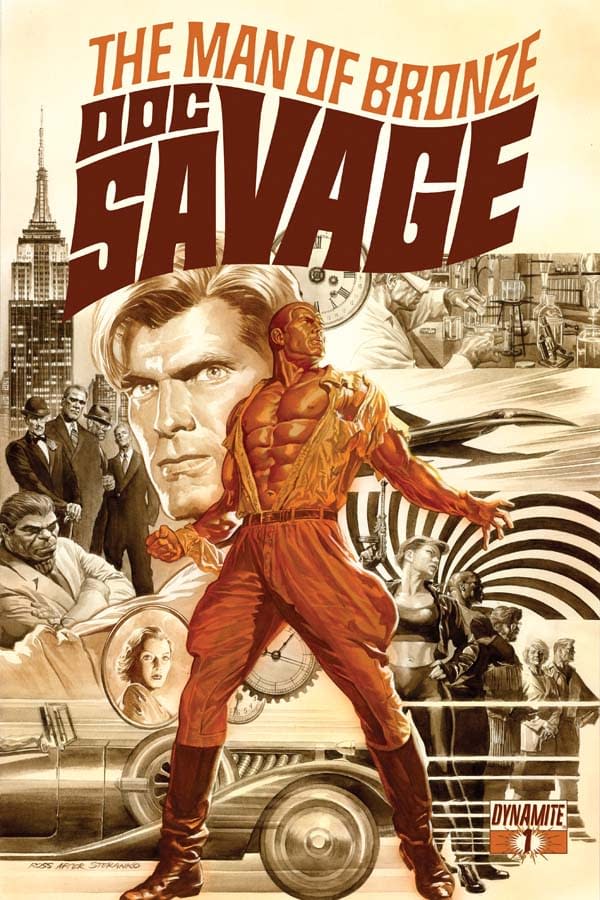 The clock is counting down quickly on this Groupees bundle. Check it out now.