Mindless Speculation – Readjusting The Astonishing X-Men Villain Theory
A while back, when news broke about the new Astonishing X-Men series from Charles Soule and a rotating cavalcade of various artists, I posited a theory as to just who the big bad of the series would be.
I had assumed Cassandra Nova, a character whose first major action against mutant-kind involved genocide of the species on the mutant nation of Genosha, given some of the language used in the promo interviews, that it was a 'familiar menace' 'reborn, renewed and resurrected'.
But now we have the solicits for the first issue in July.
ASTONISHING X-MEN #1
CHARLES SOULE (W) • JIM CHEUNG (A/C)
Variant Cover by ARTGERM
Variant Cover by JOHN CASSADAY
Character Variant Cover by TERRY DODSON
Villain Variant Cover by DALE KEOWN
REMASTERED VARIANT COVER BY JIM LEE
Action Figure Variant Cover by JOHN TYLER CHRISTOPHER
ONLY THE X-MEN CAN SAVE US!
An ancient evil is attacking the world's most powerful minds. It will have them by the time you finish this sentence, and a moment later, it will have us all. A band of X-MEN discovers the truth behind the threat, but there is no time left. PSYLOCKE, OLD MAN LOGAN, BISHOP, ARCHANGEL, FANTOMEX, ROGUE and GAMBIT will attempt to save a world that hates and fears them. Why? BECAUSE THEY ARE THE X-MEN.
From blockbuster writer CHARLES SOULE and joined by a roster of superstar artists beginning with JIM CHEUNG. ASTONISHING X-MEN. It's the X-book you need.
32 PGS./Rated T+ …$4.99
Well, 'an ancient evil' wouldn't really qualify for Nova. After all, she's as old as Charles Xavier and no more. So this would seem to suggest maybe Apocalypse, given that he too is dead with a tendency of coming back, is ancient, a classic, big X-Men foe and major threat.
But then there's the 'attacking the world's most powerful minds bit'. And they've kinda done Apocalypse recently, and it didn't work out so well. So who else? What other major X-Men villain could be brought back and given new life, maybe after a very successful turn in outside media?
How about….The Shadow King.
What with a generally very well received version played by Aubrey Plaza and Quinton Boisclair being on the again critically well received FX show Legion, it would make timely sense for character to return in the comics. Perhaps with a 'renewed, rejuvenated and resurrected' new look.
And whilst the human form of Shadow King, Amahl Farouk, may not immediately be ancient (though certainly a lot older than many other X-foes), there have certainly been suggestions that the psychic parasite/entity aspect of the character is much, much older and capable of living for millennia.
And the Shadow King does like taking minds. And is very good at it, being a psychic power second only to Xavier himself, and even then giving him a damn good run for his money.
So, could we see this new Astonishing X-Men team going up against the Devil with the Yellow Eyes?
Well hell, if it means we get a new incarnation like the one we got on that show, I say bring it on!
---
---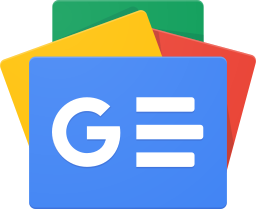 Stay up-to-date and support the site by following Bleeding Cool on Google News today!