Get ready for the 2000 AD summer special with an entire woman team and the 2000 AD June Pack, dive into Alan Moore's work on Future Shock, and check out the reprints of Jinty and Charley's War. All comes from Rebellion this June. Details below.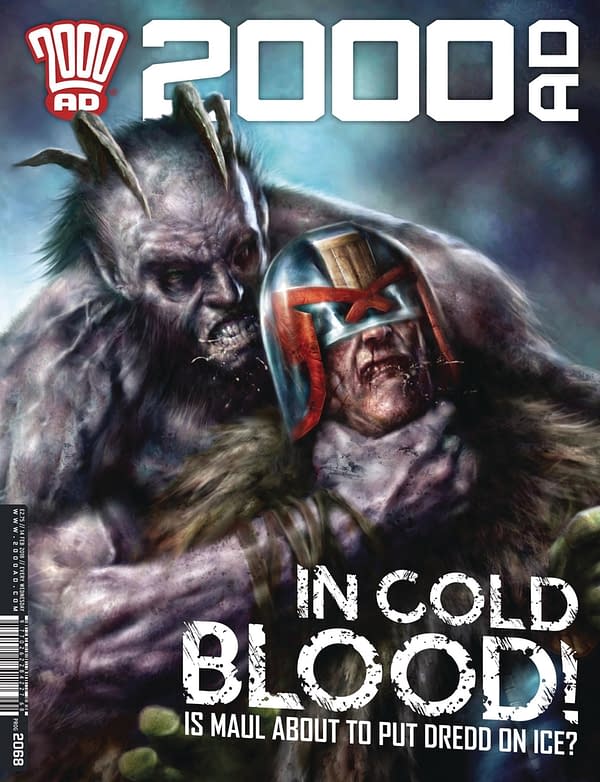 2000 AD PACK JUNE 2018
APR181715
Incredible SF action from the Eisner-nominated UK anthology! The future lawman investigates a case with connections to the dawn of the Judges in "The Paradigm Shift" by Michael Carroll and Jake Lynch; Wulf Sternhammer's son Kenton is finding that being Johnny Alpha's partner can be dangerous to your health in Strontium Dog: The Son by John Wagner and Carlos Ezquerra; Jess is determined to rescue Fairfax from the clutches of Judge Death in Damned: The Fall of Deadworld by Kek-W and Dave Kendall; the dimension-hopping geeks are trapped in the convention from hell in Survival Geeks: Geek-Con by Gordon Rennie, Emma Beeby and Neil Googe; and Nolan Blake plunges deeper into the underworld of The Cube in Skip Tracer: Heavy Hangs the Head by James Peaty and Paul Marshall! Includes Progs 2079-2082.
In Shops: Jul 11, 2018
SRP: $21.60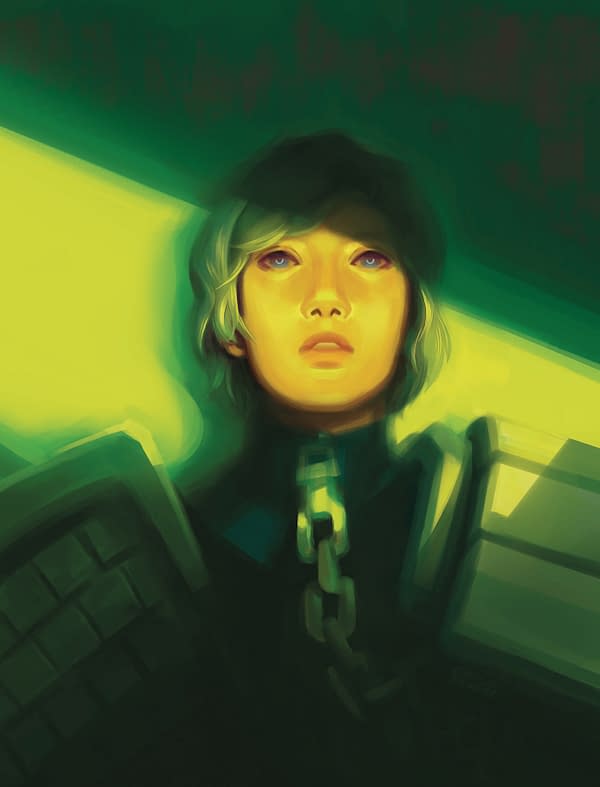 2000 AD SCI-FI SPECIAL 2018
APR181716
The 2000 AD Summer Special returns with a very special line-up: for the first time in 2000 AD's 41-year history, an entire issue will have an all-female roster of writers, artists, colorists, and letterers. With covers from Tula Lotay and Emily Zeinner, and all-new stories featuring Judge Dredd, Rogue Trooper, Psi-Judge Anderson and DeMarco, P.I. by Alex De Campi, Maura McHugh, Tillie Walden, Katy Rex, Laura Bailey and many more, no holiday is complete without this thrill-packed anthology! Includes free poster.
In Shops: Jul 11, 2018
SRP: $9.99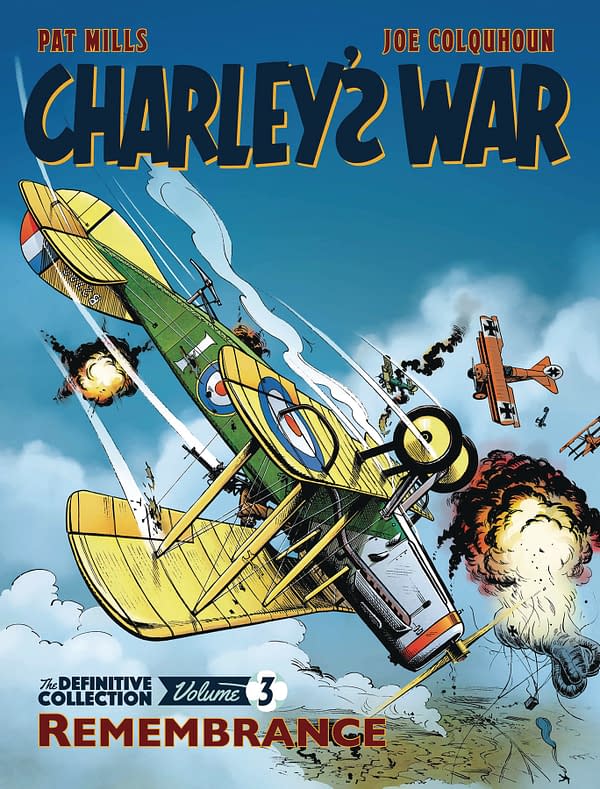 CHARLEYS WAR DEFINITVE COLL TP VOL 03 REMEMBERANCE
APR181718
(W) Pat Mills (A) Joe Colquhoun
The greatest anti-war story ever told. This third and final volume of Pat Mills and Joe Colquhoun's masterpiece continues to tell the story of an ordinary soldier's experiences in World War One, including the vibrant re-mastered colour pages from the original comic. This is both a thrilling comic for readers of any age and a sensitive chronicle of an extraordinary struggle. This new edition features original colour spreads added back in to complement the extraordinary black and white artwork.
In Shops: Jul 11, 2018
SRP: $26.99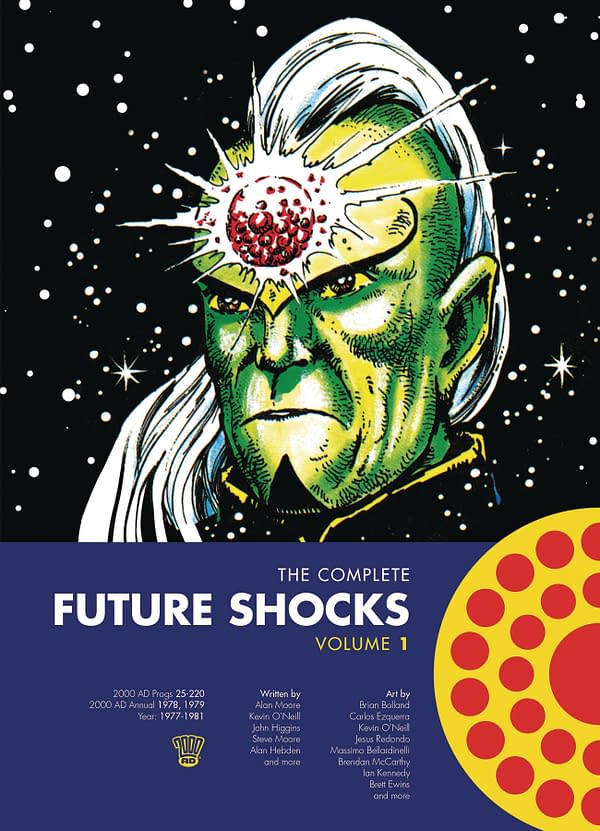 COMPLETE FUTURE SHOCKS TP VOL 01
APR181719
(W) Alan Moore, Various (A) Brian Bolland, Various
From Alan Moore to Al Ewing, Kevin O'Neill to Jon Davis-Hunt, Future Shocks have been a staple of the UK's best-selling comic 2000 AD! This exciting first volume takes us back to the earliest days of the strip and showcases the burgeoning, immense talents of such luminaries as Steve Moore, Alan Moore, Brett Ewins, Brian Bolland, Dave Gibbons, John Cooper, Carlos Pino, Jesus Redondo, Steve Dillon, Peter Milligan and many, many more. The all-time greatest selection of the ground-breaking graphic short stories which were the backbone of the UKs best-selling comic 2000 AD.
In Shops: Jun 27, 2018
SRP: $25.00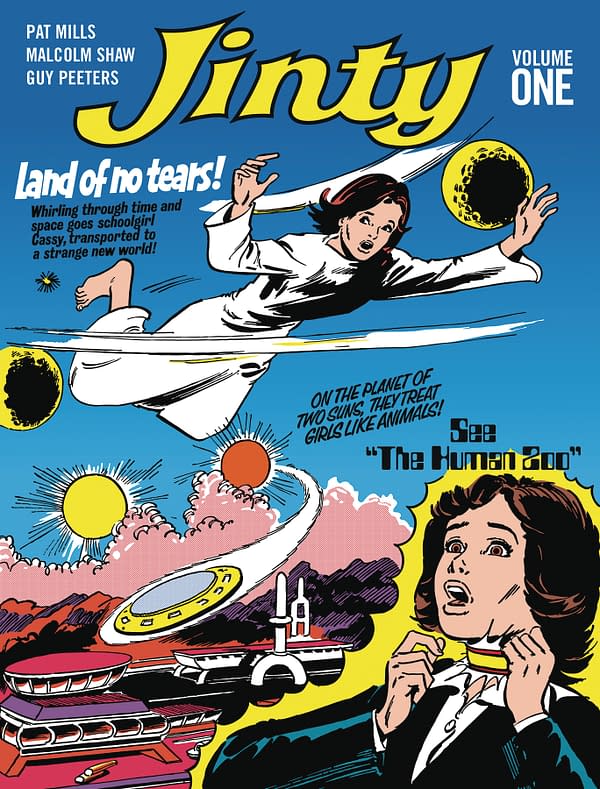 JINTY TP VOL 01 LAND OF NO TEARS & HUMAN ZOO
APR181720
(W) Pat Mills (A) Guy Peeters
A luxury treasury collection featuring stories from the bestselling British girl comics phenomenon – restored and remastered for the first time! While undergoing surgery on her lame leg, Cassy Shaw is transported into a dystopian future in which people with genetic defects are regarded as second class citizens. Unable to accept such objectionable discrimination, Cassy attempts to rally her peers (the Gamma girls) into beating the Alpha girls in several sporting events. Can she win the Golden Girl award and prove herself an equal? Lost science-fiction tales of alternate realities, of the strange and uncanny! All starring the female lead characters of British 70s comics.
In Shops: Jul 11, 2018
SRP: $15.99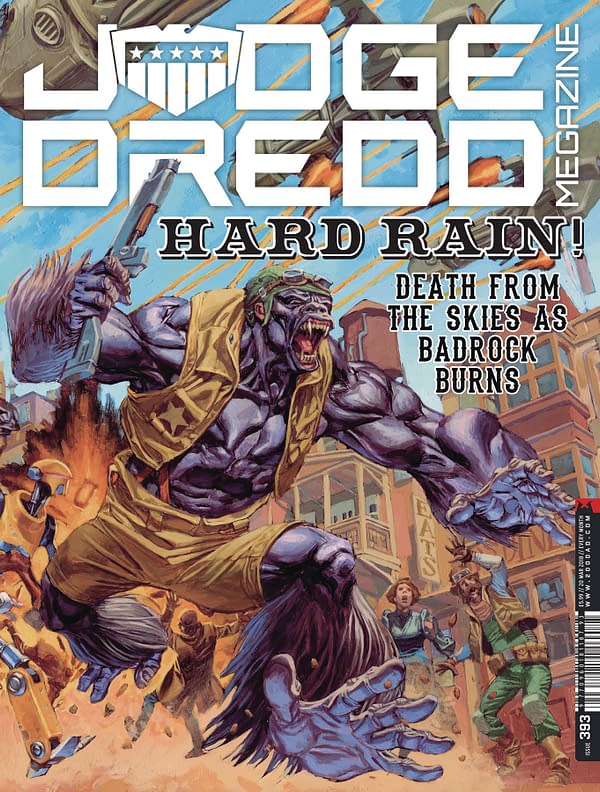 JUDGE DREDD MEGAZINE #397
APR181717
More action and adventure in the future-shocked world of Judge Dredd! The lawman battles demons from a nightmare dimension in the epic Razorjack crossover "This Corrosion" by Michael Carroll and John Higgins; Devlin Waugh returns and gives his date a night he won't forget in new story "Kiss of Death" by Rory McConville and Mike Dowling; the mysterious temple sheds more secrets in "The Returners" by Si Spencer and Nicolo Assirelli; a terrible threat arises from Uluru in Chopper: "Wandering Soul" by David Baillie and Brendan McCarthy; and an author has uncanny predictions in Tales From the Black Museum: Prophet of Stomm by David Baillie and Steven Austin. Plus in the bagged supplement this month, a classic cut from the pages of Battle as an RAF pilot goes undercover: Lofty's One-Man Luftwaffe!
In Shops: Jul 11, 2018
SRP: $13.00
Enjoyed this article? Share it!