10 Things About The New Oz The Great And Powerful Trailer Alasdair Stuart writes for Bleeding Cool
Oh Oz. Oh James Franco. Oh hyper-kinetic pseudo-realistic fantasy. Oh Zach Braff-voiced helper monkeys. Oh Evil Dresses. Oh 10 things about the new Oz The Great and Powerful trailer!
1.The Past is Always Black And White
I love the aspect ratio and color change a third or so into the trailer. What I love more is the handful of flash powder, revealing the Disney logo and the line about magicians. Clever trailers that actually tell you what the movie's about work – Disney marketing department take note. Where the hell were you guys for John Carter Don't Mention Mars I Did Once But I Think I Got Away With It?
2.The Beard of Inept But Blessed Heroism
Franco is clearly the inheritor of the Beard of Inept But Blessed Heroism or BIBBH. Pioneered by Captain Jack Sparrow, it's a beard which says 'This is a man, who wants more from his life and himself. He has problems and may, on occasion, be eaten by a Kraken and be temporarily dead in a massively disappointing and incoherent sequel. However, he will win the day." It looks good on Franco too.
3."I don't wanna die! I haven't accomplished anything yet!"
The character in a nutshell, all piss and wind and desperate self importance combined with a rich streak of self deprecation. The Wizard to be is hugely self involved at this point, and that's about to be ripped out of him. It's also maybe a nice nod and wink about Franco's own, seemingly effortless and frequently arch over-achieving.
4.What a lovely aspect change and fade into colo-What the HELL is that?!
I don't normally react to this sort of thing, but that floating lump of CGI type left over from the Narnia movies is one of the ugliest things I've seen in a trailer this year. The previous teaser had that as a title card which worked far better, even evoking the old-fashioned air of the movie. Here, it just looks like a lump of louche anti-gravity statuary that the Wizard is about to plaster himself over.
Even if it's in there as an element to 'pop' on a 3D trailer it's cackhanded. 3D can be used with wit and creativity as Dredd proved for the fifteen people who bothered to go see the poor thing. This just doesn't cut it.
5. Theodora the 'Good' Witch
Sure, with your big hat and intense eyes and pseudo-English accent. You're the 'good' witch alright. Top marks for the costuming though. Theodora is being dressed here halfway between a 1920s female racing driver and a femme fatale. It's feminine and authoratative and different, and it's certainly costume accenting character. I dig it.
6. Evanora, the 'Good' Witch
Weisz almost had me. I love that she's so Jolly Hockeysticks and chirpy when she first turns up and then just chokes on 'I'm here to…serve you.' Nice, understated, knife-in-a-smile menace. And of course the Wizard is eating this all up with a spoon…
7. Storm In A Teapot Town
I love the architecture here; realistic yet absurd and a little nightmarish. Also interesting to note that the green hand 'reveal', which screams 'closing fight scene' to me, has been dropped into this sequence.
8. Things Get Dangerous
A quick-cut sequence of images, starting with the wizard healing the porcelain girl then jumping through bright-eyed, carnivorous plants, the reveal on Glinda – who is slightly underwhelming but she isn't wearing The Most Evil Frock In The Universe like Weisz so she has to make do – and some evil flying monkey unleashing. Incidentally, it's clearer on the other trailer but that tower the monkeys are flying from has one of the witches in its top chamber. Difficult to tell but it looks like Evanora.
9. The Magician Goes To War. Reluctantly.
As a former stage magician myself, I really dig how he seems to be using magical effects in the conflict. It's not only a nice callback to the original movie it's actually something several magicians have done. Jasper Maskelyne, for example, spent World War II in British Intelligence, either doing doing things like turning tanks into trucks and moving the Port of Alexandria three miles down the coast or being of marginal use, depending on what you choose to believe.
10. Oz Goes To War Too
Then things go crazy. The porcelain girl is hurled into the air and almost smashed. I swear I haven't worried so much about a character since Teddy in A.I.
There's an explosion. Evanora wears a great, probably still evil, frock and all out magic-war breaks out between an evil sister and Glinda. What really has my attention is the final sting though, showing the fire burning with the witch inside. Either that's the moment when the Wicked Witch is revealed or it's the superhero-esque hideous disfigurement she suffers to stop looking like Rachel Weisz or Mila Kunis.
Oz The Great and Powerful is currently listed for a March 8th, 2013 release worldwide. Start training your flying monkeys now.
---
---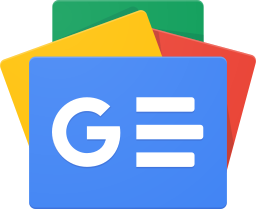 Stay up-to-date and support the site by following Bleeding Cool on Google News today!