A Comic Show – Rocket Raccoon's The Star! Star Lord's A Close Second
Aaron Haaland of A Comic Shop in Orlando, Florida, writes:
Hey Fandom, it's another great week of new comics! Marvel wins the week, specifically Skottie Young's Rocket Raccoon #1! It was fun and whimsical like Young's usual work, but had the dark humor we expect for Rocket. He's sort of like a reverse space Scott Pilgrim here. Also, Humprhies' Legendary Star Lord #1 was exactly what I wanted. He's a quirky underdog who kicks ass in space, but kinda sucks on Earth. The long distance relationship with a Earther worked well too. These books have me wanting the damn Guardians of the Galaxy movie to get here already! Deadpool vs X-Force was another welcome addition to his wacky mini-series family. Deadpool goes back in time messing up American History and a Cable he's never met puts together a strike force of New Mutants (before they became X-Force) to stop him. We also got another installment of Original Sin, it's almost all Fury, but we needed that after last issue's cliffhanger.
At DC, Batman Eternal #13 was on fire. This issue really clicked for me starting with #12, I want more of all the subplots and the main mystery is unraveling at a smooth pace. We got some Gordans, Stephanie Brown and Cluemaster, Harper Row and Red Robin, and more. Both Futures End and Batman/ Superman teased the upcoming Earth 2 war, and EVS drew a super nostalgic Batman 75th cover for Green Lantern #33.
Over at Image, Jason Aaron and Jason Latour's Southern Bastards continued to live up to its name. Keatinge's Tech Jacket #1 is in print, I'm happy Robert Kirkman didn't kill him. And Boom! gives old school Robocop fans exactly what they want in the first issue of the new ongoing.
---
---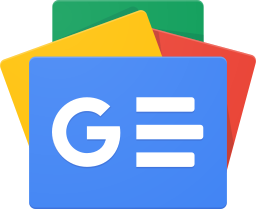 Stay up-to-date and support the site by following Bleeding Cool on Google News today!