A Comic Show – Zodiac Fight Club
Aaron Haaland of A Comic Shop in Orlando, Florida, writes:
Hey Fandom, it's a smaller week of New Comics Now, but a few I really enjoyed. Zodiac Starforce is in the "magic girl team" genre (like Sailor Moon), but is hip, modern and pure fun. I'd recommend it to anyone who likes Squirrel Girl, Ms. Marvel, or shows like Steven Universe. Fight Club 2 #4 goes deeper into the worldwide conspiracy, while hitting very close to home for me. I can totally relate to Sebastian. And The Walking Dead's 24th collection dropped with that crazy major death issue as it's cliffhanger.
Lando's heist on the Emperor is exactly what the franchise needed. I love a story about a scoundrel! The Last Days of Ant-Man one-shot is a perfect start for anyone who liked the movie, and a necessary part of Nick Spencer's run. Hank Johnson, Agent of…Hydra is hilarious. And it should be, because David Mandel wrote it, and he wrote that Bizarro episode of Seinfeld. X-Men (or X-Force) '92 is just crazy fun nostalgia to be enjoyed by anyone who watched the cartoon show.
Over at DC, Cyborg #2 did more to build Vic's character than all his other New 52 appearances combined, and answers if he dreams about electric sheep.
---
---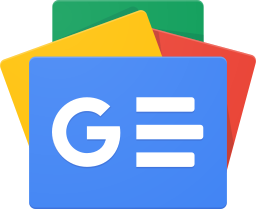 Stay up-to-date and support the site by following Bleeding Cool on Google News today!