ABC's Deception: Jack Cutmore-Scott Talks Cameron, Cooper, and More!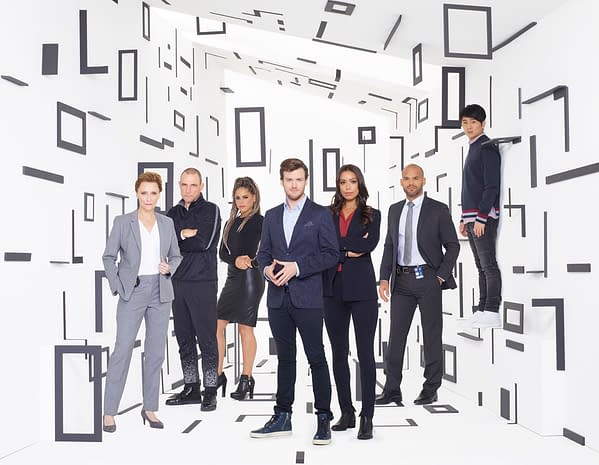 It's mid-season series premiere time, and ABC is hoping it has a new trick up its sleeve (spoiler: probably won't be the last magic pun) in action/drama-series-with-a-twist Deception. From the creative minds of writer/executive producer Chris Fedak (Chuck) and executive producers Greg Berlanti, Martin Gero, and Sarah Schechter, Deception takes one of those righteously cool concepts you sometimes find yourself debating friends over in a diner at 2 a.m.: start using magicians and escape artists as "special consultants" to law enforcement to help them solve the more complex, head-scratching crimes. Think about that for a second — cool idea, right?
Bleeding Cool was invited on set to get a look behind the scenes of the show's production, and you'll find some pics from the areas that were safe to film (spoilers, people). We also had the opportunity to be part of a series of roundtable interviews with some of the cast and crew — all banking on being able to pull a rabbit out of their hat impressive enough to make a second season pickup appear out of thin air.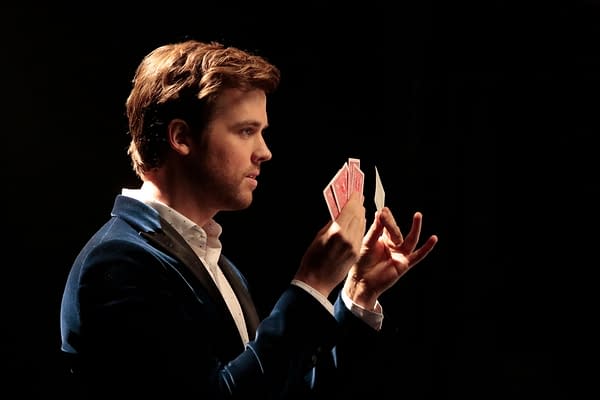 So over the next four days, we'll be posting our reports from the set — and on Sunday, March 4th, I'll post my thoughts on Deception ahead of the series premiere on Sunday night:
Wednesday: East Coast Magic Consultant Francis Menotti
Thursday: Writer/Executive Producer Chris Fedak
Friday: Ilfenesh Hadera (Kay Daniels)
TODAY: Jack Cutmore-Scott (Cameron Black)
Sunday: Deception Season 1, Episode 1 'Pilot' Review
Deception also stars Lenora Crichlow as Dina Clark; Amaury Nolasco as Mike Alvarez; Justin Chon as Jordan Kwon; Laila Robins as Special Agent Deakins; and Vinnie Jones as Gunter Gustafsen.
https://youtu.be/zHCOOUxv8MY
When his career is ruined by scandal, superstar magician Cameron Black has only one place to turn to practice his art of deception, influence and illusion — the FBI. Using every trick in the book and inventing new ones, he will help the government catch the world's most elusive criminals while staging the biggest illusions of his career.
Without spoiling the series premiere, let's just say that Jack Cutmore-Scott's Cameron Black lives up to the show's title – and we're not talking about his stage act. Making his feature film debut in Matthew Vaughn's Kingsman: The Secret Service, the accomplished British actor recently appeared in Christopher Nolan's Dunkirk; and in the indie film Good Match from David Chirchirillo. On the television side, Cutmore-Scott has appeared in Fox's Cooper Barrett's Guide to Surviving Life; Fox's comedy pilot Cabot College, produced by Tina Fey; and Showtime pilot Vatican, from Ridley Scott.
Over the course of round table interview, Cutmore-Scott covered a wide range of subjects including: the importance of having on-screen and off-screen chemistry on a set; the similarities between Cooper Barrett and Cameron Black; his interest in going back to the theater; the delayed response in working in series television as opposed to theater; the competitive stress that comes with premiering after ABC's American Idol reboot; and how great it feels when an "impossible" trick turns out to be possible:
As part of Bleeding Cool's set visit, I was also given a walk through several of the sets and take pictures of what I first thought was a really cool-looking lounge/cafeteria, but turned out to be the set for Cameron's "fortress of solitude", or base of operations. Here's a look at some of the details you might miss while you're watching — and no, they're not renting it out. I already asked.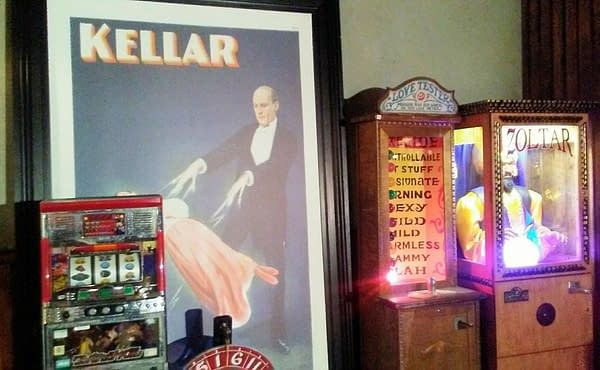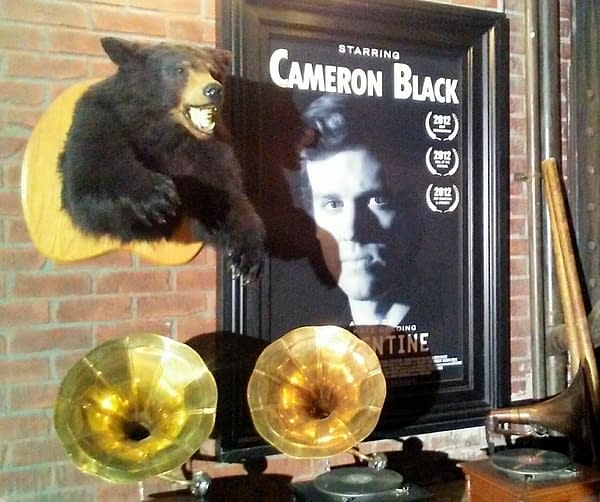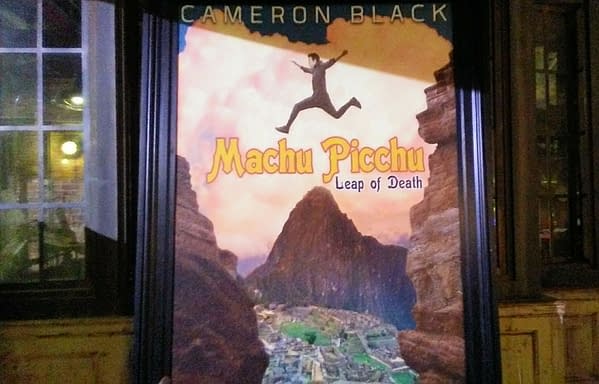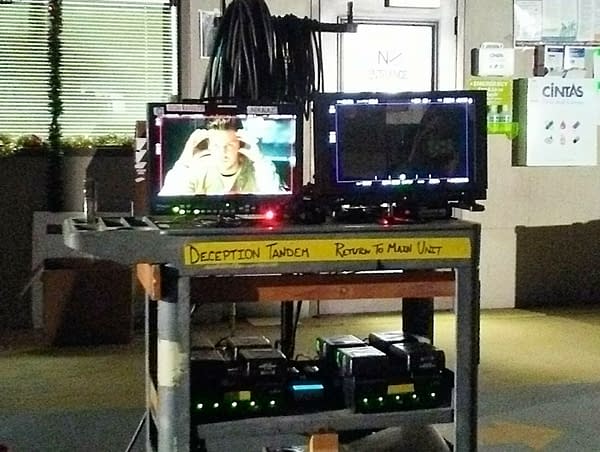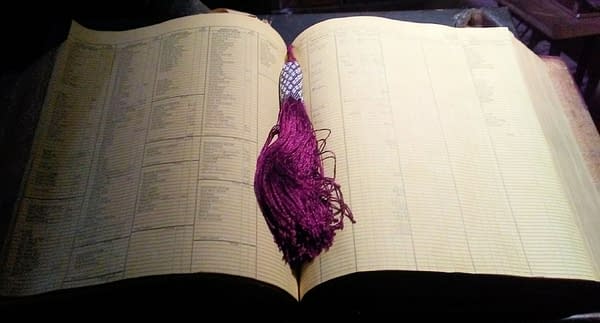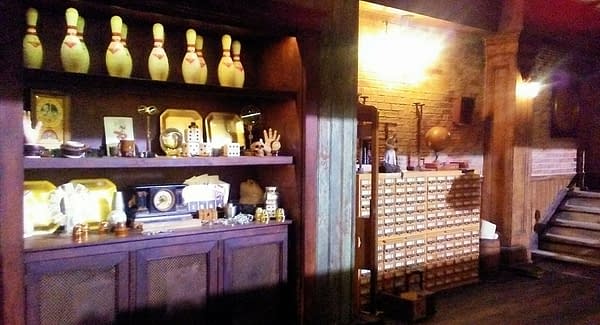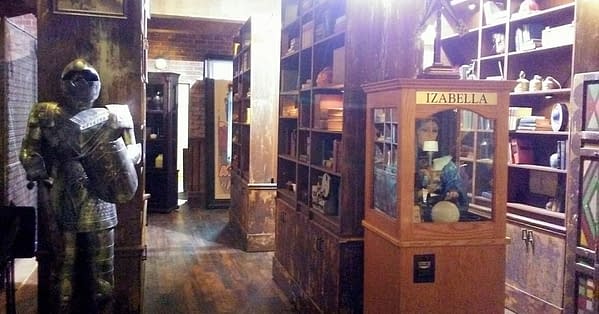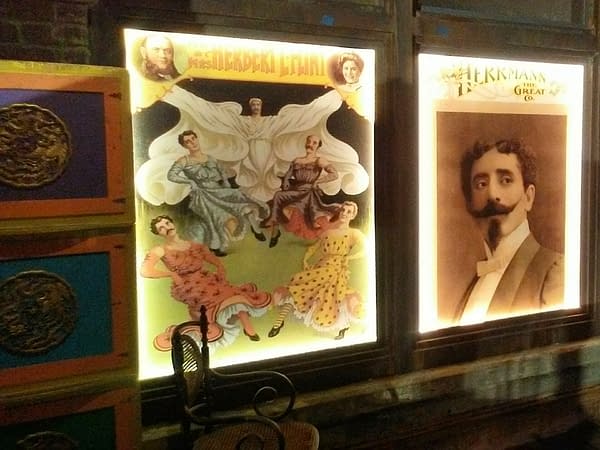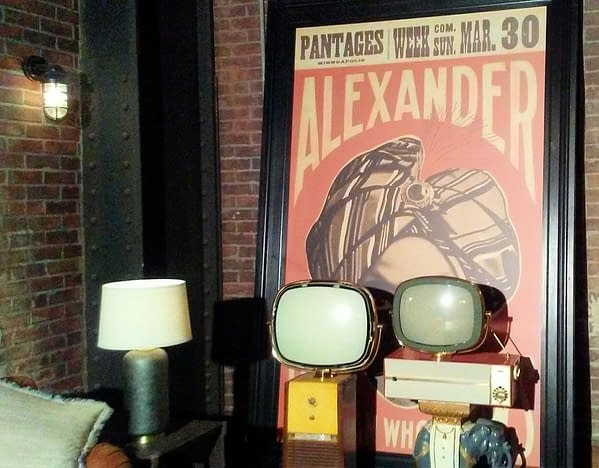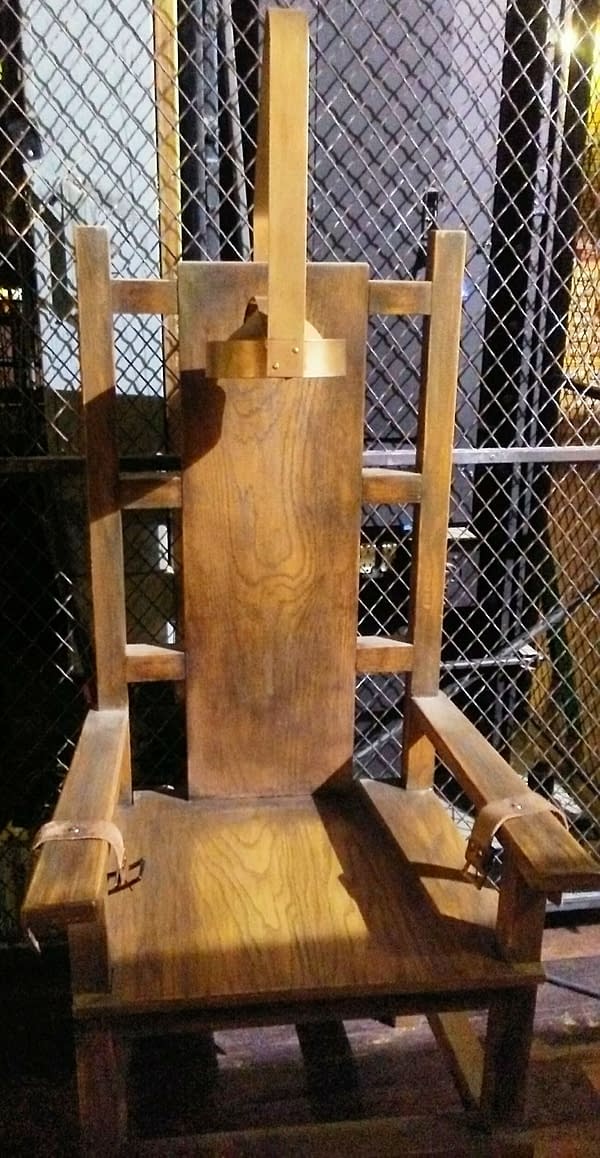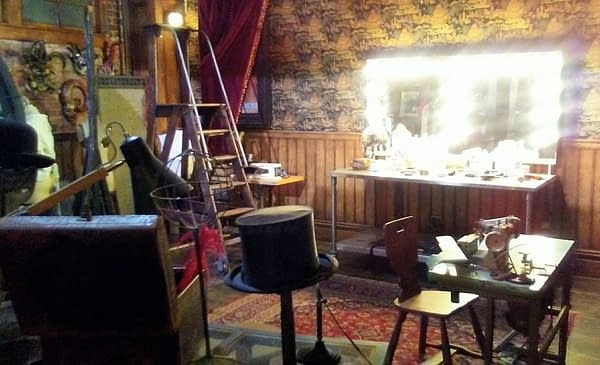 ABC's Deception premieres Sunday, March 11th at 10 p.m. ET, immediately following the network's premiere of the revamped American Idol.