AMC Develops Black Lives Matter Book 'They Can't Kill Us All' For Series
Wesley Lowery's ground-breaking 2016 bestseller They Can't Kill Us All: Ferguson, Baltimore, and a New Era in America's Racial Justice is coming to television. AMC announced that the nonfiction book has been ordered to development as a potential dramatic series. LaToya Morgan (Into the Badlands, Turn: Washington's Spies) will serve as series writer, and will also executive-produce with Makeready founder/CEO Brad Weston and creative heads Pam Abdy and Scott Nemes. Written by Morgan, the potential series would use the facts and personal anecdotes from Lowery's book to reflect the realities of current events and the honest state of race relations through the stories and voices of fictional characters. Published in November 2016 by Little, Brown & Company, the book is described by the publisher as:
"A deeply reported book that brings alive the quest for justice in the deaths of Michael Brown, Tamir Rice, and Freddie Gray, offering both unparalleled insight into the reality of police violence in America and an intimate, moving portrait of those working to end it.

Conducting hundreds of interviews during the course of over one year reporting on the ground, Washington Post writer Wesley Lowery traveled from Ferguson, Missouri, to Cleveland, Ohio; Charleston, South Carolina; and Baltimore, Maryland; and then back to Ferguson to uncover life inside the most heavily policed, if otherwise neglected, corners of America today.

In an effort to grasp the magnitude of the repose to Michael Brown's death and understand the scale of the problem police violence represents, Lowery speaks to Brown's family and the families of other victims other victims' families as well as local activists. By posing the question, "What does the loss of any one life mean to the rest of the nation?" Lowery examines the cumulative effect of decades of racially biased policing in segregated neighborhoods with failing schools, crumbling infrastructure and too few jobs.

Studded with moments of joy, and tragedy, They Can't Kill Us All offers a historically informed look at the standoff between the police and those they are sworn to protect, showing that civil unrest is just one tool of resistance in the broader struggle for justice. As Lowery brings vividly to life, the protests against police killings are also about the black community's long history on the receiving end of perceived and actual acts of injustice and discrimination. They Can't Kill Us All grapples with a persistent if also largely unexamined aspect of the otherwise transformative presidency of Barack Obama: the failure to deliver tangible security and opportunity to those Americans most in need of both.

They Can't Kill Us All is a galvanizing book that offers more than just behind-the-scenes coverage of the story of citizen resistance to police brutality. It will also explain where the movement came from, where it is headed and where it still has to go." Lowery was a lead reporter on The Washington Post's "Fatal Force" project, a database that tracked 990 police shootings throughout 2015. The project would go on to win the Pulitzer Prize for National Reporting in 2016.
---
---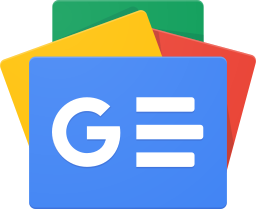 Stay up-to-date and support the site by following Bleeding Cool on Google News today!