Bill Willingham Clarifies New Fantasy Comic Tease From ComicsPRO At ComicsPRO, F1rst Comics/Devil's Due teased a new fantasy comic book series for 2017 by Bill Willingham, his first since the end of Fables – but without any more details forthcoming.
In comments, replying to Bleeding Cool posters who pointed out a number of similar projects that hadn't been published, Bill Willingham wrote,
I'll be happy to admit to the existence of the new series, with details, once the book is well underway, meaning several scripts written, at least the entire first issue drawn, lettered, colored, etc, with artwork well begun on subsequent issues, and a finalized publishing deal. Lacking even one of those elements can spell the end of a new project even before the thing is truly born. Poor Philip above doesn't even know half of the projects that have fallen through (because at least in some cases, we were smart enough not to rush to announce) in recent years and months.

Really this is all Mark Buckingham's fault. He was so damned reliable, for an impressive 13 years on Fables, he clearly spoiled me for working with other people. As one of the nearly complete flakes of a comic book artist in the past, I can attest that a 13 year "always there, always bringing the top stuff, and always on time" record is unusual, to say the least.

Letting such things be announced before at least that much is done (as was the case with that "Gods from Image" thing mentioned above) has caused embarrassment in the past, when one or more of the usual reasons new comic deals fall through occurred. Sometimes we let our enthusiasm for new projects override our better judgment.

First Comics is in talks with one of the bigger upcoming conventions to see if they might accommodate what we need to make the big announcement. Assuming such talks go swimmingly, we'll be blabbing about the details (and have even more of the series in production). Then folks can believe it, when they see it'
Thanks Bill!
---
---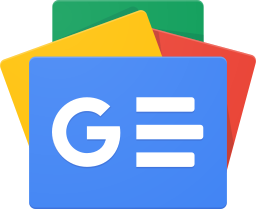 Stay up-to-date and support the site by following Bleeding Cool on Google News today!