Ch-Ch-Changes At The DCU For February Rob Liefeld writing and drawing an issue of Hawk And Dove! With Batman in it! With big bat thighs that are wider than… Dove.
Federico Dallacchio off Suicide Squad!
Tom Raney on Suicide Squad!
Keith Giffen not drawing O.M.A.C!
Scott Koblish and Scott Kolins drawing it all now!
Ivan Brandon off Men Of War! (But not till March)
Aaron Lopresti and Matt Ryan off Justice League International!
Marco Castiello on Justice League International!
Cliff Chiang off Wonder Woman! (But only for two issues!)

Tony Akins on Wonder Woman! (Ditto!)

Ron Marz off Voodoo because they want a "change of direction"!
Josh Williamson on Voodoo because he is that change of direction.
Change of direction including a crossing over, in part, with Stormwatch and Grifter!
Voodoo artist Sami Barsa not going anywhere!
Their editor, Rex Ogle, leaving DC Comics! Probably for Scholastic.
Gail Simone off Firestorm! (But also not till March)
Dan Jurgens off drawing Green Arrow (though he is still co-writing it)!
Ignacio Calero drawing Green Arrow!
Paul Jenkins and Bernand Change finishing their DC Universe Presents stint on Deadman for a three parter Challengers Of The Unknown from Dan DiDio and Jerry Ordway!
Gianlua Gugliotta and Wayne Faucher off Mister Terrific!
Jesus Saiz off Birds Of Prey!
Javier Pina taking over all art duties on Birds Of Prey!
Oliver Nome on Mister Terrific!
Marco Rudy, the first casualty of the DCU is on Swamp Thing instead of Yanick Paquette or Victor Ibanez! Yay Marco!
(Update: Scott Snyder underlines that Yanick is not off Swamp Thing in any permanence but that Marco is drawing #6… and it seems #4, not Victor Ibanez as DC lists)
John Paul Leon and Jeff Huet assist Travel Foreman on Animal Man!
Chris Spouse and Karl story replace… whoever is meant to be drawing Legion Of Super-Heroes!
Sholly Fisch replaces Joshua Hale Fialkov on the Action Comics backup before he even got a page printed
Nicola Scott and Trevor Scott replace George Perez and Jesus Merino drawing Superman for a few issues.
Some of these will be temporary changes, some are probably one of the "fill-in" issues that DC has been preparing for all the titles to help with schedules, and some are wham, bam, thank you ma'am!
---
---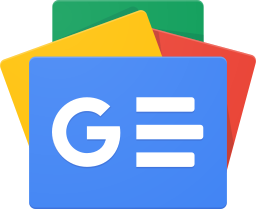 Stay up-to-date and support the site by following Bleeding Cool on Google News today!