Enjoy a few bits and pieces from upcoming comic conventions… are you going to any of them?
Boise have a Library Comic Con on August 31st, at Boise Public Library with Allen Gladfelter, Brian Sendelbach, Dennis Eichhorn, Eric Esquivel, Erick Freitas, Jim Sumii and Ulises Farinas.
The NICE Convention near Northampton is running a "Sketch Roulette"
Sketch roulette will be taking place on both days for up to 4 hours a time and will feature around 25 artists. 1 queue, 4 artists at a time on the Saturday, and 3 artists a time on the Sunday, once you get to the front of the queue you will get a sketch from whichever artist is free.

The cost of this sketch is included in your ticket price, along with your goodie bag that will contain 3 free comics. THIS IS ONLY OPEN TO PREPAID TICKET HOLDERS AND IS LIMITED TO 1 SKETCH PER TICKET.
Marvel may not have had a booth at Fan Expo Canada… but they do in Singapore at the end of August.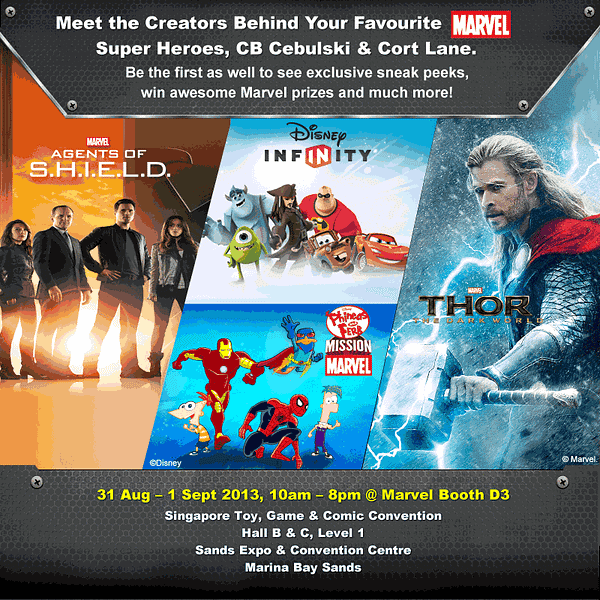 Jim Starlin is going to Baltimore Comic Con in September.
TFAW is launching the Rose City Comic Con with a party…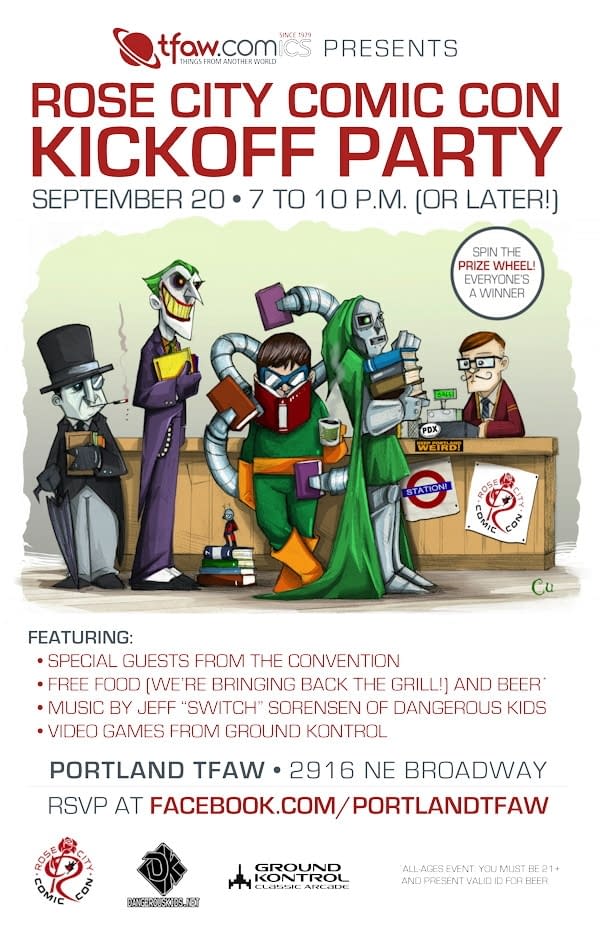 The Lakes International Comics Festival in October has launched its festival programming, including the Comics Clock Tower.
Brandon Graham is going to Thought Bubble in Leeds in November.
Bleeding Cool's panel at NYCC will be at 8pm on the Friday with me, Hannah Means-Shannon, Dan Hart and Alex De Campi, and a rather small audience. Who knows exactly whay we might get away with saying?
There are rumours that the London Super Comic Con may be getting Todd McFarlane as a guest for their show in March.
Enjoyed this article? Share it!