Create Your Own Stories With The Valiant Universe Roleplaying Game
By Christopher Helton The Valiant Universe roleplaying game is out from Catalyst Game Labs and Valiant Entertainment. Based on the Cue System rules originally developed for Catalyst Game Labs' Cosmic Patrol, a game inspired by the Golden Age of Science Fiction, the Valiant Universe game is a standalone game that requires only some funny dice, and your friends.
Let's talk a little about focused design in RPGs. The idea is that you come up with a system to support a certain method or style of play, rather fitting a setting or genre into an already defined game. You might think that this is an odd thing to bring up for a game that takes an existing system and fits it into a setting. I'll unpack this a bit throughout the review. The idea of the Cue System is to create a light weight game system that "gets out of the way" during play, and doesn't interfere with the story that the group is telling at the table. Yes, except for talking about super-powers in Valiant Universe, there isn't a lot of difference between it and Cosmic Patrol. While this is not as focused as a design created specifically to support a style of play build around the Valiant Entertainment universe, because they are looking to support a particular style of play I still consider this to be a focused design choice. This game isn't going to be for everyone. If you are looking for a traditionally-inspired roleplaying system that supports the game aspect of things, or if you are looking for a game that mechanically supports a narrative structure, then this game may hold some disappointments for you. If, however, you are looking for a game that supports a looser, more freeform style of gaming, then you should definitely check out the Valiant Universe roleplaying game. Even if you aren't a fan of Valiant Comics. With the Valiant Universe roleplaying game you aren't playing a collection of powers or stats, you're playing a character in a story. In addition to the statistics for characters, you also have various "Cues" for them. This is where the Cue System takes its name. Cues are hooks into a character, they can be quotes or statements but the idea is to help you understand a character and help fit them into a story. Stories also have their own version of Cues that are called Tags and serve the same sort of purpose. Character creation is simple, and you should be able to make a character from scratch in about 15-20 minutes and be ready for play. With any sort of "create from scratch" character creation system, having a strong character concept in mind will help speed up character creations. Everything in character creation is player driven, which means that each choice has to be made by the player. I think that this is a strength of this game. Even licensed roleplaying games need a character generation system that is more than an afterthought. While the appeal to many with a licensed game is to be able to use their favorite characters, for others the appeal is to be able to tell their own stories within a setting. A good character generation system, like that in Valiant Universe allows people to play in the worlds, as well as with the existing characters. As part of its focus on telling a story during your games, Valiant Universe uses a shared game mastering approach. The person who is the "game master," called the Lead Narrator in Valiant Universe, shifts from scene to scene, with each person in the group being Lead Narrator at least once during a gaming session. Like in any other roleplaying game, the Lead Narrator takes the part of the various characters that the players' characters encounter, take care of any actions during the scene, and describe what is happening in the world around the players' characters. This gives each player a stake in the game, and the ongoing story that everyone is working out during play. This won't be for everyone, but given the loose nature of Valiant Universe, it would probably be easy enough to houserule a traditional approach to game mastering into the game. Some things, like Plot Points (a sort of metaplay mechanic that allows players and Lead Narrators a degree of control over the world itself) might have to be more carefully scrutinized, but it should definitely be doable to convert the structure of the game.
On the Valiant Entertainment side of things, there is a lot of detail in this game. No licensed game is ever going to be completely up to date with what is going on in monthly publishing, but there is a lot of character and setting detail in this book. Valiant Entertainment favorites from Quantum & Woody to X-O Manowar to Ninjak to Peter "Sting" Stanchek to Shadowman are all given write-ups in the Cue System. The world of the comics is outlined in enough detail that even someone who isn't intimately familiar with the setting can run a convincing game after reading the rule book. Everything that you need to start a game set in the Valiant Universe is in this book. Who is this game good for? Obviously fans of Valiant Entertainment who are gamers would be interested in this game. This is also a good game for those who have never tried roleplaying games before, or who are Valiant Entertainment fan who are interested in fan fiction. The focus on telling a story should appeal to those who have enjoyed the stories already told in the comics, and want to explore their own stories in those worlds.
The Valiant Universe roleplaying game is a good game with a storytelling focus that will appeal to those looking for a more immersive quality to their games than what most roleplaying games deliver. If you are looking for a super-hero game that is about story instead of just fist-fights you should check this one out.
Christopher Helton is a blogger, podcaster and tabletop RPG publisher who talks about games and other forms of geekery at the long-running Dorkland! blog. He is also the co-publisher at the ENnie Award winning Battlefield Press, Inc. You can find him on Twitter at @dorkland and on G+ at https://plus.google.com/+ChristopherHelton/ where he will talk your ear off about gaming and comics.
Christopher has a crowdfunding page to help raise money to defray the costs for going to the Gen Con gaming convention and cover it for his Dorkland! blog and Bleeding Cool. Please click here to go to the page and help out.
---
---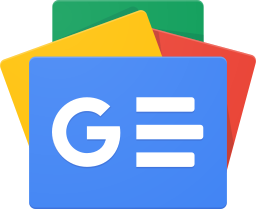 Stay up-to-date and support the site by following Bleeding Cool on Google News today!