DC Relaunch: A Brand New Look For Superman, Supergirl And Superboy (UPDATE)
UPDATE: The full Superman news has been confirmed and corrected right here.
This is the George Pérez cover to Superman #1 that DC will be announcing tomorrow. Bleeding Cool believes that George will be writing and drawing the book.
This appears to show in full for the first time new look for Superman and it fits in with our previous portrayal of him and the specific uniform details we gave. Note the lack of "underwear outside the trousers", the bulky segmented metallic boots, the armour-like seams around the suit, a rejuvenated age for the character and the slightly larger, but more traditional 'S' shield on the costume, rather than the version we saw on the Jim Lee Justice League #1 cover.
UPDATE: Gail Simone seems to confirm much of this, by tweeting to Jim Lee
"Right, I'm sold on most of those, too. Brian and Cliff on Wonder Woman is huge. Batman with Scott, Superman with George."
But we also have the cover to Supergirl #1. Bleeding Cool believes that it will be written by Michael Green and Mike Johnson. But the artist, at least from the cover, appears to be Atom and Dynamo 5 artist Mahmud A. Asrar. Note the more modern asymmetrical hairstyle, the swishier 'S' shield logo, a lack of skirt, the cape forming a collar, exposed legs, platform heels and the strange wraparound boots showing off the knees. And it looks like someone has an exception to the trousers rule. Unless negative online reaction to said news made for a quick change from blue to flesh colour… And here's the cover to Superboy #1. We definitely know that Scott Lobdell is writing it. He has a different look to his appearance on the cover of Teen Titans #1. Built from scratch from mechanical bits? But as for Action Comics #1, and whether CBR are right about Grant Morrison writing it, and if Bleeding Cool is right about Rags Morales drawing it, well, we'll have to wait and see until tomorrow when DC Comics tells Variety, USA Today, CNN, AP, IGN, EW, io9, and Aint It Cool or something.
What a day for a Superman Celebration with Brandon Routh in Metropolis, Illinois!
Links to Bleeding Cool's complete DC relaunch coverage
---
---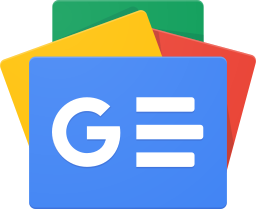 Stay up-to-date and support the site by following Bleeding Cool on Google News today!