Acme Comics of Arizona is turning Free Comic Book Day into a mini comic convention, with Erik Larsen, Eric Canete and, well, all these people below…
FUBAR are pushing their comic creators out all over the place for Free Comic Book Day, on May the 4th.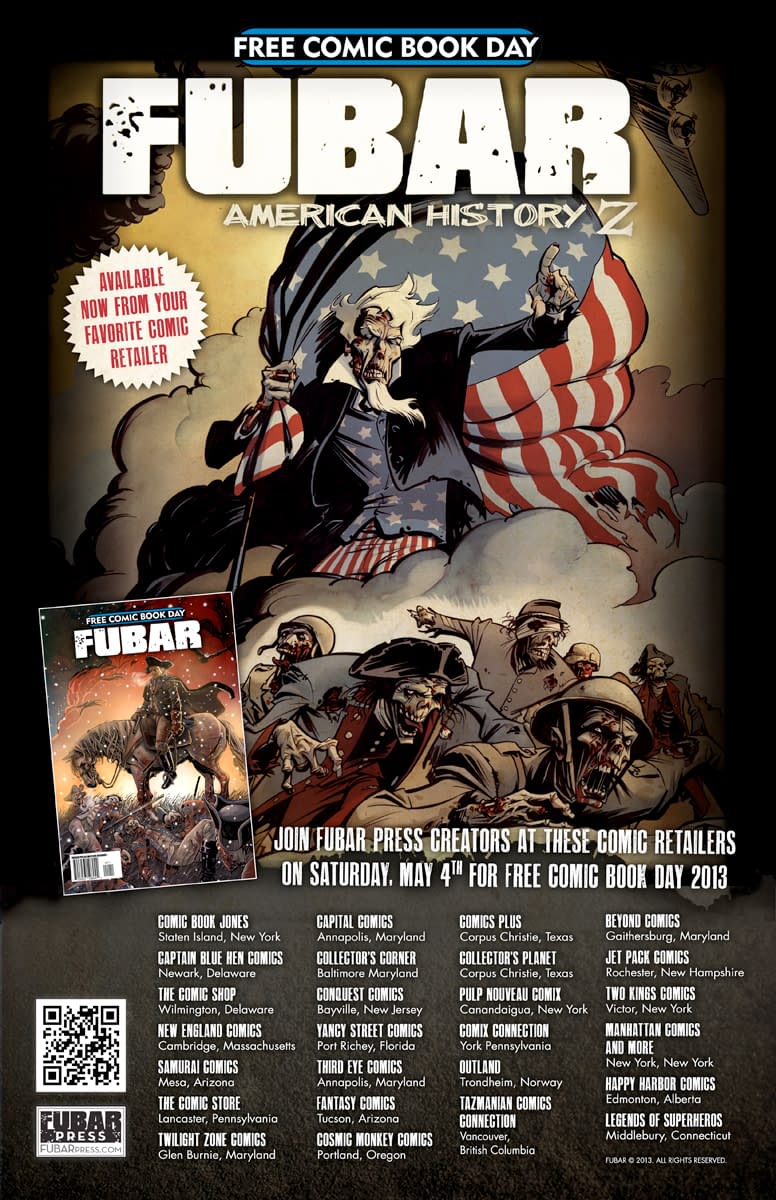 Earthworld Comics of Albany New York, will have real life superheroes Silver Sentinel and Golden Valkerie on hand with a charity fundraiser for "Things of My Very Own" – a non profit organization that provides impoverished children who are victims of abuse and/or neglect with crisis intervention services. They will ask people who take the free comics to donate the likes of  coloured pencils, crayons, markers, folders, and loose-leaf paper followed by toiletries and of course, comics or other age appropriate books, or make a dollar donation.
Gotham Central Comics of Ontario, will have signings and sketches from David Finch,  Jason Fabok, Mike el Mundo, Johnny DeJardins, Marco D'alfonso and Leonard Kirk.
While Collector's Paradise of Winnetka and Pasadena, California, are extending Free Comic Book Day into Free Comic Book May, with this offering;
So… what will your store be doing on Free Comic Book Day? Let me know!
Enjoyed this article? Share it!