Frank Miller Dark Knight Returns Original Art Splash Page Sells For Record $448,125
The iconic splash page of Batman and Robin from The Dark Knight Returns #3 , penciled by Frank Miller and inked by Klaus Janson, sold at Heritage Auctions just moments ago for a record $448,125.
That's the largest amount ever paid at public auction for any piece of original artwork from an American comic book. The sale surpassed the expectations of virtually all experienced observers by a huge margin.
The public record for an American comic book cover was set last year with the $380,000 sale of the cover of EC title Weird Fantasy #29 by Frank Frazetta.
The previous record for a piece of interior American comic art was also set last year by the pivotal splash page from Amazing Spider-Man #50, the famous "Spider-Man No More!" story, written by Stan Lee and drawn by John Romita Sr, which sold for $88,500 as reported by Bleeding Cool last year.
Giving that some additional perspective, it of course blows away previous amounts paid for any post-1980 American comic art. Bleeding Cool reported that Watchmen #1 page 1 artwork by Dave Gibbons went for $33,460 this past November, and we also reported the sale of Frank Miller's cover to Daredevil #188 for $101,575 last year.
As always in the complicated and secretive world of original comic art, a disclaimer applies: Rumors of private sales and trade deals muddy up the waters on the record books in this area considerably. But for now, this piece clearly holds the record for a public sale of any piece of American comic book art by a wide margin.
Check back with Bleeding Cool tonight for other noteworthy results from the auction. Frank Miller and Klaus Janson Batman: The Dark Knight #3 Batman and Robin Iconic Splash Page 10 Original Art (DC, 1986). Frank Miller'sThe Dark Knight Returns defined the best of 1980s comics, and has since been universally acknowledged as one of the most important and influential stories ever published. Miller is arguably the greatest superhero writer/artist to work during this period, and Dark Knight is his undisputed masterpiece: the four-issue series rejuvenated Batman as DC's most popular character and in the process helped revitalize the comics industry. This splash page is to our minds the single most memorable image from the entire book and the greatest image from the decade ever to come to market — as well as one of the handful of most desirable pieces of original comic art from any era to come to market. A perfect stand-alone image of Batman and Robin (Carrie Kelley, the first female, full-time Robin) soaring high above Gotham City, an icon symbolizing the entire storyline — this one has everything going for it.

As demonstrated by the fact that we've only offered two Dark Knight panel pages previously — and the fact that no splash page, much less a such an undeniably classic image, has never been offered at auction — artwork from the famed series is much scarcer than anything else from the period. This gem has been locked away in a single collection since being purchased upon the series' original publication and is the definition of "fresh to market." And unlike many pages from the series, where differences between the original art and the published version are evident (as a result of Miller making changes on pasteovers), no changes were made to this artwork for publication, and the original contains no paste-ups or stats — it's pure art, just the way it appeared in print.
Definitive is the only adequate description of this masterpiece, and as such, it was chosen to represent the entire time period in DC's recent75 Years of DC Comics: The Art of Modern Mythmaking book, serving as the chapter heading for "The Dark Age: 1984-1998," and reproduced as a glorious color full-page image, leading off the chapter on page 556.
In 2005, Time magazine ranked The Dark Knight Returns as one of the top ten graphic novels ever created. As Alan Moore wrote about the series: "Beyond the imagery, themes, and essential romance of Dark Knight, Miller has also managed to shape the Batman into a true legend by introducing that element without which all true legends are incomplete and yet which for some reason hardly seems to exist in the world depicted in the average comic book, and that element is time… time has come to the Batman and the capstone that makes legends what they are has finally been fitted. In his engrossing story of a great man's final and greatest battle, Miller has managed to create something radiant which should hopefully illuminate things for the rest of the comic book field, casting a new light upon the problems which face all of us working within the industry and perhaps even guiding us towards some fresh solutions."
In short, this is one of the most important pieces of original comic book art Heritage has ever had the pleasure to offer.
This iconic masterpiece from "Hunt the Dark Knight" has an image area of 11.5" x 17.75", and aside from some very light paper aging in the image area and some passages of white-out, the art is in Excellent condition.
---
---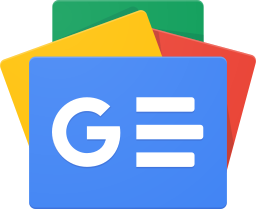 Stay up-to-date and support the site by following Bleeding Cool on Google News today!