Posted in: Comics, Recent Updates | Tagged: Comics, creators, dc, entertainment, female, flashpost, gendercrunching, marvel, relaunch, women
---
Gendercrunching The DC Relaunch
by Tim Hanley
With the full solicitations for DC Comics' relaunch now revealed, we have a special edition of Gendercrunching!! In terms of female characters, it looks decent. Of the 52 new number ones, 7 of the books are headlined by solo women or all-female teams, and several other team books feature female characters (most of them wearing pants, though Supergirl seems to have REALLY missed the memo and even left her skirt at home). But in terms of creators, it's not a good situation. The 52 titles feature 160 credited creators, 157 male and 3 female. Here are the overall percentages: That's a very tiny slice of pie. Now, this is just based on the solicitations, so it's only cover artists, writers, and artists… there may be copious amounts of ladies colouring and lettering and editing these books that we just don't know about yet. But in terms of the names that get you in the solicits and on the cover of these new number ones, it's terrible. Let's break it down by category and chart them up:
Category

Male

Female

#

%

#

%

Cover Artist

73

98.6

1

1.4

Writer

58

96.7

2

3.3

Artist

76

100

0

0 Those tiny bits you can barely see are the women working on these new books. Now, let's be upbeat: 3.3% female writers is actually better than usual for DC. However, it's the exact same thing it's been all year, with Gail Simone writing two books a month. I thought the relaunch might bring about some new names to go along with Simone, but not so much… though it's rather impressive that Gail Simone accounts for two thirds of all the women making these comics!! Good work, Gail!!
One cover artist is pretty miniscule for DC. There are usually a few more, but even with a fair amount of variants it's just the one, Jenny Frison on I, Vampire #1. SIDENOTE: Speaking of I, Vampire, you might be thinking that Andrea Sorrentino is a lady, but he's not. He is Italian, one of many Andreas that make this stats gig occasionally confusing.
Finally, there are NO interior artists whatsoever. This is just weird… DC's employed a few female artists this year, such as Nicola Scott, Sandra Hope, Fiona Staples, Amy Reeder (who will be on Batwoman later on, I assume), Amanda Conner, and some others, but it's all dudes here. I'm really surprised that at least one or two of those gals aren't on a book.
DC isn't great at employing women in these big categories, and I'm sure the overall numbers in September will be a lot higher with all of the other categories factored in. Nonetheless, with such a big push in diversity for characters and styles of books, I thought that might translate into the talent as well. Instead, what we have is basically what we had before, just less so. I'm excited for the relaunch, and I think it's smart for DC to make a big move and mix it up with their storytelling, but I think DC's missed an opportunity to mix up the creative side as well.
Please contact me if you'd like to see the full stats spreadsheets. To learn more about this statistics project and its methodology click here, and to see the regular weekly and monthly stats click here.
---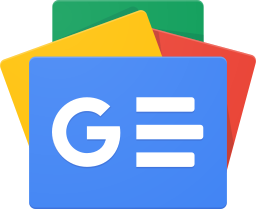 Stay up-to-date and support the site by following Bleeding Cool on Google News today!