Posted in: Comic Show, Comics, Recent Updates | Tagged: Dash Shaw, digital drawing, fine art, Frank Santoro, New School, pompeii, pop culture in comics, Small Press Expo 2013, spx
---
Glorious SPX—Dash Shaw and Frank Santoro Say Comics Are A Pop Culture Collage
Small Press Expo in Bethesda, Maryland, opened to lines for admittance and a happy bubbling flow of conversation laced with plenty of excitement, not just to see the eye-candy floor (walking around SPX feels like walking through a psychedelic comic at times), but also for the panels running this year featuring many fan favorite creators. Early in the day on Saturday, Dash Shaw and Frank Santoro (who were collaborators on the animated Sigur Ros video for "Seraph") sat down in conversation to talk about their new works, but the detailed insights they gave into the creative process on the works was a strange odyssey into art process. Since many of the audience members were artists themselves, it became a kind of workshop experience for everyone as they handed down tips and experience to others. And their takes on producing comics were very different, from the carefully layered and multiple resizing of Shaw's work to the "first take" and direct approach of Santoro's.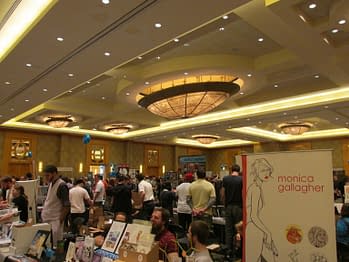 Shaw's release for SPX is the graphic novel New School, so titled because it features an English language school on a remote island where two brothers go to teach. The goal of the school is to staff a history-based amusement park Clock World with English-speaking staff, but is an exploration of roughshod American culture invading a more traditional culture. The title also a play on the young people open to new American ideas and sexuality while the brothers are on the prowl for girls.
Shaw pointed out that when he designs a book, he consciously thinks of getting the attention of the new reader. In this case, the scale of the book was significant, at 8 ½ by 11, to give a "year book" or "library book" in hardback. But the content has many personal elements for Shaw, since it's set in the 90's and taps into his 16 year old experience of living on a remote island in Japan and teaching English. He feels that this was the "last time that books were important" as a physical medium and books are part of the theme of the graphic novel. His experiences are "the juice of the book", but one of his major goals was to capture the "existential feeling of being 16". To create that existential feeling, Shaw turned to colors and investigated the way that color could add separate meanings to the comic. He began to think of color as a "really dramatic film score behind the content of the screen". Shaw compared the color interaction on the page to the film Psycho, where you have the "girl in shower" but at the same time, you have the "in your face sound track". He feels that color should not just be a supporting element, but should "crash into" the line art to "splinter off" into related ideas.
But Shaw also works in multiple drafts to a fairly extreme degree. He writes the "words" of the comic, then lays it out, and goes through a back and forth of translating the images into large and smaller scale. It's a constant process of "cleansing things and looking at things I drew a long time ago" for Shaw.
Santoro's book Pompeii, draws on autobiographical experiences working as a painter's assistant in New York, but is a historical piece, the story of Marcus in 79 AD, working as an artists assistant to the painter Flavius in Pompeii. One of the unusual compositional features of Pompeii is that Santoro drew it in the same size that it is printed. He was particularly interested in the reproduction method for the book, so produced pencil drawings on a printed page to create an "old masters" drawing feel.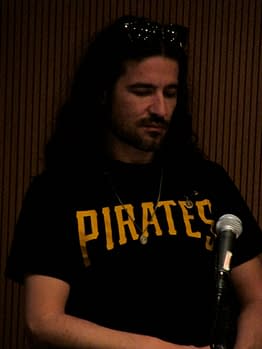 Santoro explained that Art Spiegelmen drew Maus in the same size as the page printed version, so that the "image you draw is the image you see". Following Spiegelman's lead, Santoro feels that this is "the most direct way" to make comics and not something that's common in comics these days. For this book, particularly, Santoro "didn't want any translation" between the artist and the reader, so avoided all digital processes.
Much of the story of Pompeii focuses on relationships between two men and three women. There are the painter Flavius' two love interests, and Marcus' own life with lover Lucia. To produce the texture of the relationships, Santoro created "first take" drawings in single draft for the comic. He's very interested in "the spontaneity of the drawing" to guide the reader. "I want you to blow through this book in half an hour", he commented, to laughter from the audience.
Santoro is also not concerned about consistent drawing style in the book. "I want it to be about the scene that's happening", he said, meaning that "sexy scenes are rough and ready" whereas "painting scenes are precise". Using pencils only on this book is part of Santoro's reaction to the conventions of comics in relationship to fine arts techniques. "So much of comics that I find unappealing is this inking we've seen for a hundred years", he said, and so he produced a work without inking. Technology is such now that a comic can be produced clearly without the involvement of inking, if so desired by the artist.
Friends and collaborators Shaw and Santoro broke into a heated discussion of the relationship between high and low culture in comics after introducing their new books. Santoro defined "high culture" as painting in this discussion, whereas the "gutter" of "low culture" are comics. But Santoro feels that he comes from a slightly older and more limited generation of thinking about comics than Shaw. For Santoro, at school his teachers called comics "bullshit" but painting desirable as a medium, but he found himself in trouble in the 90's trying to produce "painted" style comics. Comics publishers told him to go to galleries instead, since they weren't suited to the medium.
Shaw draws widely on pop culture influences to produce his comics. If he likes a movie, he says, he proceeds to "riff off of it" in a comic. He sees and uses "everything together" to produce comics. "I don't think I'm a fine artist. I don't think what I make is art. It's comic books, but it can take from other mediums", he said. Both Santoro and Shaw agreed on using the term "collage medium" to describe comics. They feel this is the wave of the future in comics that's already here but slowly gaining ground, a "stew" of pop culture influx that produces a freer medium.
Hannah Means-Shannon is a regular contributor at Bleeding Cool, writes and blogs about comics for TRIP CITY and Sequart.org, and is currently working on books about Neil Gaiman and Alan Moore for Sequart. She is @hannahmenzies on Twitter and hannahmenziesblog on WordPress. Find her bio here.
---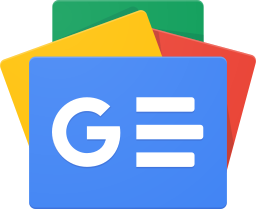 Stay up-to-date and support the site by following Bleeding Cool on Google News today!