Guggenheim: X-Men Relaunch More About "X-Men As Heroes" Than "Struggling Minority"
Marc Guggenheim, writer of X-Men: Gold, one of the two core X-Books spinning out of the post X-Men vs. Inhumans super-mega-crossover event as part of the ResurrXion X-line-wide relaunch (if you understood all of that you read too much comics news), spoke about the upcoming series in an interview on Newsarama. In describing what makes ResurrXion different than the dozens of past X-relaunches, Guggeheim said "It's more about the X-Men as heroes than the X-Men as a struggling minority fighting for their very existence.
"That existential crisis is tabled for the time being," Guggenheim elaborated on the post-IvX status quo. "It's been a while since the X-Men have really been able to catch their breath and not worry about the end of mutantkind."
Guggenheim's description of the event sounds similar to the "meat and potatoes" style of DC's Rebirth: "We're really going back to the days where the X-Men could just be heroes, and play softball games, and have soap opera stories and romantic relationships. It's something you haven't seen in the X-Men books for a while. So for super longtime fans – A.K.A. old people, like myself – it's an exciting return to the basics. And for fans that are younger, it'll be exciting to see the X-Men in a way that they might not have really seen in recent memory."
Don't take this to mean the book won't be political (sorry bro who wants politics out of his comic store), though in what way it will be political is hard to tell. Addressing criticism, Guggenheim goes on to say that he was "colorblind" when picking the team and didn't take diversity into account, though he says he should have, and notes that he "loves the amount of diversity in Marvel's line," crediting Axel Alonso, the Marvel Editor-in-Chief who recently proclaimed that he was "the last thing from a social justice warrior, for the record." However,Guggenheim says that the very first story in the book will deal with "extremism," and specifies that a story can be told about extremism without being about equality or civil rights.
"It shows that there's more than one way to tell a story about prejudice. If you look at what's going on in the world right now, there's prejudice that takes many different forms," Guggenheim said, adding, "If I've done my job correctly, people will finish the arc and see parallels to some of the rhetoric that's going on in the world right now."
What should fans make of all this, and does it signal the beginning of a rollback of Marvel's push to be more progressive (to the extent that a corporate mass produced intellectual property factory controlled by a man who funded the campaign of and serves as an advisor to Donald Trump can possibly be)?
We'll find out soon, as the ResurrXion relaunch starts with the X-Men Prime one-shot on March 29, followed by X-Men Gold #1 on April 5 and X-Men Blue #1 on April 12. X-MEN GOLD #1
MARC GUGGENHEIM (W) • ARDIAN SYAF (A/C)
HIP-HOP VARIANT COVER BY ANDRE LEROY DAVIS
VARIANT COVER BY David Marquez
CORNER BOX VARIANT COVER BY LEONARD KIRK
VARIANT COVER BY BILLY MARTIN
VARIANT COVER BY TBA
YOUNG VARIANT COVER BY SKOTTIE YOUNG
FROM THE ASHES OF INHUMANS VS X-MEN, AN ALL-NEW TEAM OF X-MEN RISES! Xavier's dream comes full circle as KITTY PRYDE takes the reins and assembles a squad of the most iconic X-Men to fight at her side. STORM. COLOSSUS. NIGHTCRAWLER. OLD MAN LOGAN. PRESTIGE. They are X-MEN GOLD! And they're on a mission to be Earth's finest heroes, even when that means defending those who hate and fear them. Brought to you by an all-star creative team of Marc Guggenheim (X-MEN, S.H.I.E.L.D., television's Arrow) and Ardian Syaf (BATGIRL, SUPERMAN/BATMAN, BRIGHTEST DAY), a new beginning for the strangest heroes of all starts here!
40 PGS./Rated T+ …$4.99
---
---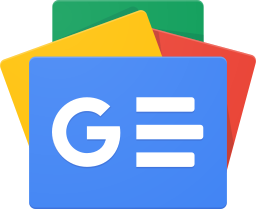 Stay up-to-date and support the site by following Bleeding Cool on Google News today!