We like to keep an eye on Jean-Marc Lofficier's Hexagon Comics USA line, European comics mostly written by Jean-Marc Lofficier, translated into English and distributed solely through his website, Amazon page or at conventions. Selling enough copies to make it more than worthwhile, as well as making certain comics available to a wider English speaking audience. Retailers can purchase them at a 40% discount from distributor Ingram or from the publisher.
And for November, that means two books starring Scarlet Lips – that's The Dark Hive by Jean-Marc Lofficier, José Luis Ruiz Pérez, and Juan Roncagliolo Berger. and a spotlight on Hexagon's Alfredo Macall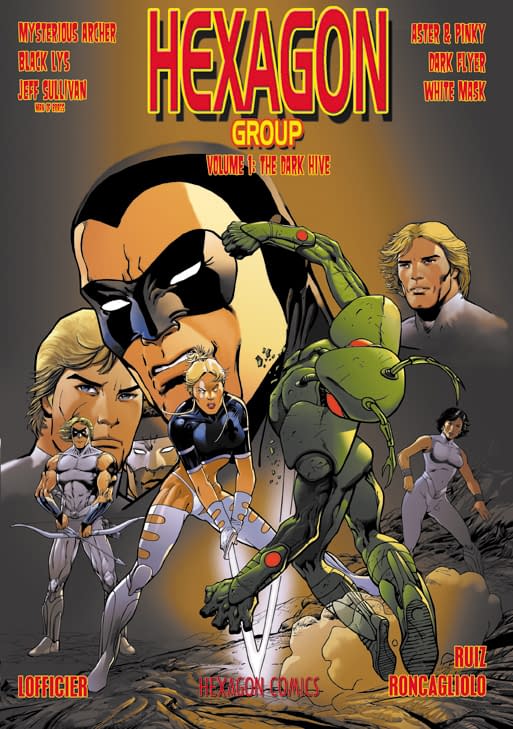 HEXAGON GROUP # 1 of 2: THE DARK HIVE
7×10 squarebound trade paperback, 164 pages b&w. ISBN-13: 978-1-61227-928-2. US$12.95.
Story by Jean-Marc Lofficier; Art by José Luis Ruiz Pérez, Juan Roncagliolo Berger.
The Hexagon Group was born either in 2002, when they made their first retroactive appearance in Strangers #1, or in the 1960s, depending upon how one looks at it. Like The Justice Society of America and The Avengers, the group gathered together a single team of different heroes published by Editions Lug in their own series between 1964 and 1974.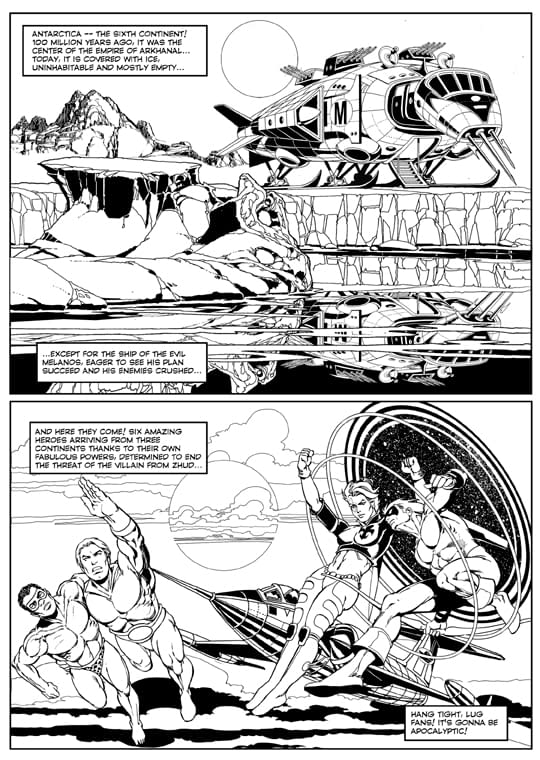 There is Aster from the negative dimension of Zhud; Jeff Sullivan, a.k.a. the Man of Brass, descended from a long line of heroes; the powerful Dark Flyer; the beautiful Black Lys from France; Dax, the Mysterious Archer; and White Mask from the African Republic of Zambola, all brought together to fight the evil Melanos, Aster's archenemy.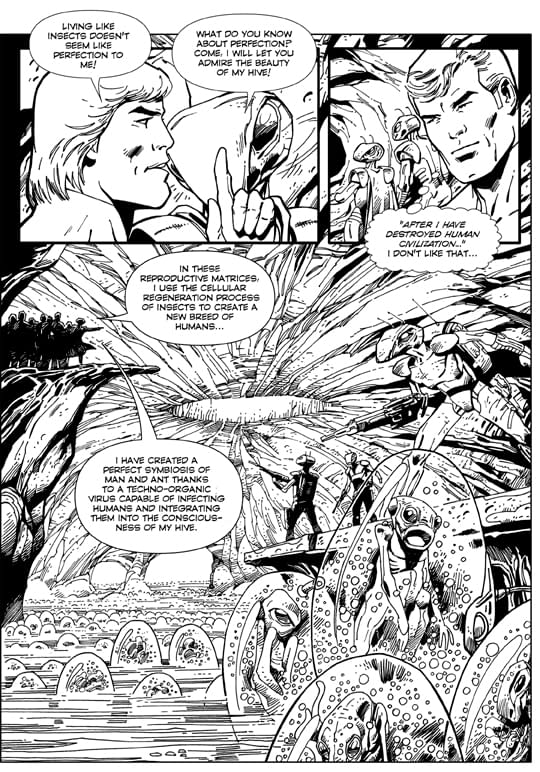 Later, Hexagon finds itself in Zambola facing a terrifying new threat… A mysterious insect-like civilization threatens to overwhelm the Earth, turning its inhabitants into a hive. What past secret connects the Dark Flyer to the Hive Queen? What fateful decision must Black Lys take to save the planet? And what compels White Mask to leave Hexagon forever?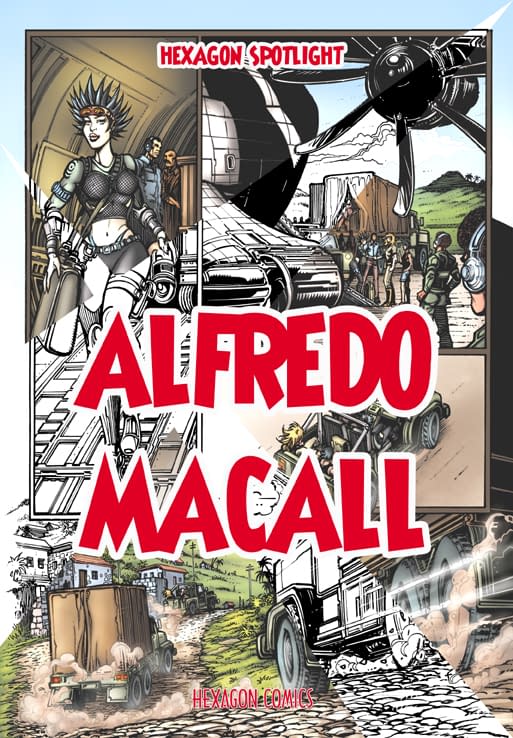 HEXAGON SPOTLIGHT ON… ALFREDO MACALL
7×10 squarebound trade paperback, 68 pages color. ISBN-13: 978-1-61227-947-3. US$12.95.
The Art of Alfredo Macall.
Mexican artist Alfredo Macall has been one of the major contributors to Hexagon Comics since taking over the adventures of the pirate Dragut in 2002. Since then, he has contributed to the award-winning series Strangers, as well as the popular Guardian of the Republic, Kidz, Phenix, Galaor, etc. His dynamic story sense, wonderful lay-outs, great character design, have made him one of the French public's favorite artists.
In addition to his comics work, Alfredo has also contributed over 50 covers to the Hexagon Classics archival collection reprinting classic series from the 1950s to the 1980s. This new Spotlight issue includes all of the covers drawn by Alfredo to date, plus numerous sketches and character designs.
"Henri Matisse said: 'creativity takes courage,' and certainly I've never met anyone more courageous than Alfredo Macall." Jean-Marc Lofficier.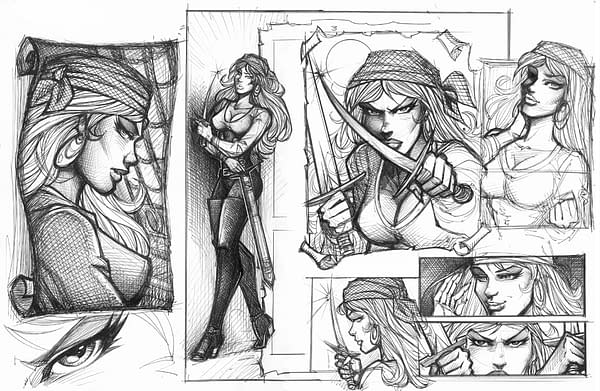 Enjoyed this article? Share it!