Traveling Circuses And Nomads – A Conversation With Andrew MacLean Of Head Lopper
By Mike Federali
Andrew MacLean is the artist/creator of Head Lopper and Department O. Recently, his comic book Head Lopper became available to the whole wide internet on Comixology and we got to talk about his influences and the convention scene. Mike Federali: Give me a meat and potatoes breakdown of Head Lopper.
Andrew MacLean: Sure thing. Head Lopper follows a Nomadic warrior, Norgal and his reluctant companion, the severed head of Agatha Blue Witch. In this initial arch they are liberating a small Scottish Island from their "plague of beasts." And by liberating I mean, cutting off their heads – haha.
MF: Who are your artistic inspirations?
AM: Mike Mignola has been a major one, as well as Gabriel Ba, Toby Cypress, Rafael Grampa, Eric Canete, Jaime Hernandez, and a small army of others, of course.
The Mike Mignola influence is definitely there but it's more like a gateway into Andrew's art. This isn't someone trying to BE Hellboy, this is someone who like most of us was heavily inspired by Mignola's work.
MF: How long have you been an artist? Any pro training?
AM: I've drawn constantly since I was very very young. I've just always done it. But I have never received any formal training, save for a few life drawing classes I took.
MF: What is your favorite success to date?
AM: My greatest success is surely finishing what I started. Setting out to do this Head Lopper series while simultaneously drawing a couple other books has been quite the undertaking, for both HL1 and 2. Seeing it come together and exist in a tangible form is really rewarding. Success in terms of how the rest of the world views it, I have work in three of the anthologies that were nominated for 2014 Eisners. I worked on Nobrow 8: Hysteria, Outlaw Territories, and Dark Horse Presents. Odds are in my favor, though I'm not sure who gets to claim an anthology as their own. Maybe I can claim like a sixteenth of an Eisner. MF: Do you get into the whole stickers and tshirts thing to help push your book?
AM: I never really understood stickers and t-shirts in conjunction with a comic but I wanted Head Lopper to be "metal" and the idea of a Head Lopper shirt that looked like the metal shirts I used to wear was too enticing. So I started doing shirts. It makes no sense really but its fun.
MF: I'm surprised indie creators don't make more comic bookmarks. Or Bobblehead Loppers! I know that stuff is pricey, but it's like that giant dinosaur statues out in Arizona. You just HAVE to stop and see those.
AM: Hahaha. I did bookmarks and business cards at one point. Like it was just art with a little contact info and they were free, but, no more.
MF: Do you hit up a lot of conventions? And do you feel that is a "must" these days for independent creators?
AM: Yeah I do. I try to look at awareness as an obstacle. When you are starting out no one knows who you are, and that right there is enough of a reason for some people to not give your work a passing glance. It can feel gross but you have to put yourself out there over and over again, make yourself available and visible at every opportunity, or it will be very difficult to continue doing what you love. So yeah, cons are a must for sure. Plus they are crazy fun.
MF: I've compared it in the past a little to a traveling circus. Going town to town trying to get out and meet the fans. What's your favorite fan interaction moment?
AM: HaHaHa yeah, it is a bit like that. More and more so it seems! Where my books have had pretty limited releases, I have relatively low expectations of people being aware of my work. So when someone has come to say hi, or I was one of the reasons someone came to show, my mind is blown. I've never really expected anything like that, and so I've been pretty unprepared.
MF: What's next for Head Lopper?
AM: When we leave Norgal and Agatha at the end of Head Lopper 2, its pretty clear where they are headed next and what they hope to accomplish. I hope to wrap up that story line with three more installments. But the way I try to design it, each installment stands alone pretty solidly while still moving the larger plot forward. Almost as if Norgal and Agatha go through a series of trials. SO, three more trials before the end of this road. I've got a few others projects I have to work on before I can return to Head Lopper but I will be returning as soon as possible.
MF: To wrap this all up, what advice would you give to everyone out there trying to make a creator owned comic?
AM: To new creators looking to get started and get noticed, I would say use ALL available resources, first and foremost. It seems like a no brainer, but get accounts on all social media sites and just FILL it with your art/comics. Post as much as possible in as many places as possible. You have to just get as much out there as you can or no one will ever know you exist. And if you only post sporadically, they may enjoy your work but forget about it quickly. Then, create an actual comic. Be it something you wrote or a sample script you found on the internet, make actual comic pages to show people you can tell a story.
It doesn't need to be a full 22 pages, 5+ is fine. Post those pages everywhere for free. And finally, if you still haven't found work, actually make a full length comic, self-publish or whatever. Make something tangible to bring to shows to show around. You need to show people that not only are you talented but you see things through. If you hope to get the attention of publishers, they need to know you're not a flake, that you can actually complete something you set out to do… also, draw every single day. Every. Single. Day.
Check out Head Lopper on Comixology
Check out Andrew's work at http://andrewmaclean.tumblr.com
Follow Andrew Maclean on Twitter: @andrew_maclean
Mike Federali is the Organizer for Tidewater Comicon
---
---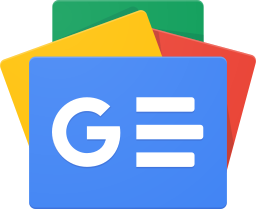 Stay up-to-date and support the site by following Bleeding Cool on Google News today!