iZombie Season 4, Episode 11 'Insane in the Germ Brain' Review: Got Change on the Brain!
https://youtu.be/qmAU4plgrM8
iZombie s04e11 'Insane in the Germ Brain': Liv (Rose McIver) does Clive (Malcolm Goodwin) a solid and agrees to consume germaphobe brain during flu season. Ravi (Rahul Kohli) continues his role as surrogate father to Isobel (guest star Izabela Vidovic). Major (Robert Buckley) finally gets to the bottom of things, and Chase (guest star Jason Dohring "Veronica Mars") continues to spiral out of control. Lastly, Peyton (Aly Michalka) struggles with a very important decision.
This week's episode of the CW's iZombie was nothing less than a tear jerker. I wish I would have gotten the memo and had time to pick up a box of tissues…but that's okay: being cleverly adaptable, I used a roll of toilet paper instead. In this episode, terminally ill Isobel (Izobela Vidovic) passed away. Now, I know she has only been on for a few episodes and it's rare that I get drawn in to a character so quickly, but she had a way about her: very sweet, charismatic, and pure. Throughout the episode, Isobel fakes dying multiple times; and props to her for doing it in a dramatic way: blood puddles on the floor and all. Unfortunately – and most obviously – all of that (as well as her mother being smuggled into 'New Seattle') led to her inevitable death. It sucks to lose a good character so quickly; and I wish they would have introduced her a little earlier so she had more camera time. Let's be real: there are plenty of other characters – like Bozzio or even Major – I's rather say good bye to before her.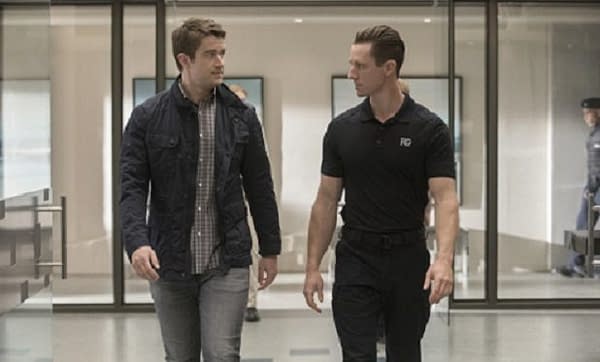 "Let's hear it for Lilywhite, he gets the job done." – Graves
The show is known for creating hype and great plots, but not always doing a good job at resolving them or even addressing them at all: meaning more cliffhangers. It's like that friend that texts you to tell you she's in trouble and disappears for 72 hours leaving you hanging wondering what the hell happened. For example: In this episode, we finally set eyes on the man responsible for running the brain stealing operation.
As you might recall, Graves (Jason Dohring) ordered Major (Robert Buckley) to cozy up to Russ Roche (Giacomo Baessato): a henchman who's stealing brains and selling them on the black market, creating a serious shortage for the legit business of feeding the zombie population. In a brilliant move, Roche takes Major to his boss who rightfully decides to test Major's honesty by having him ingest the brains of someone on truth serum. In what I feel was one of the best scenes the show's had so far, Major eats the brains and goes off on how he's been playing Roche; that his loyalty is to Fillmore-Graves; and that Roche is essentially an idiot who allowed him to infiltrate the operation. The ease with which that played out – as Major is tied to a chair – was enjoyably epic, and I'd love to see more of that. Major then admits he swallowed a tracking device: soldiers swarm and all the bad guys get taken down.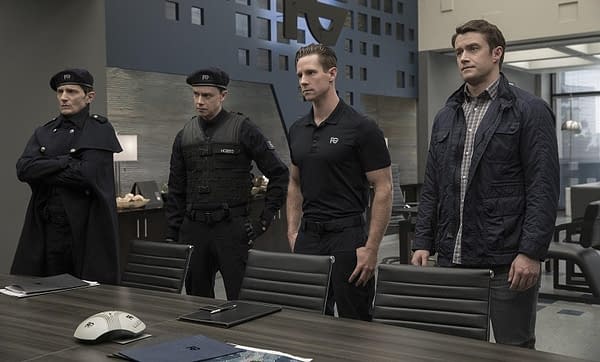 The celebration is short lived when Graves learns that Major's trainees allowed Roche to escape. In a fit of rage – and in front of a room full of people – Graves shoots them both: injuring one, killing the other. It's the first time this season that we've seen Major seriously question his loyalty to a Graves who's growing more unstable with each passing day. My prediction: the season finale will involve a showdown between Major and Graves – with Major become the new face of Fillmore-Lilywhite (…just a hunch).

I like that we are now seeing more of Don E (Bryce Hodgson), Blaine's (David Anders)right hand something. I happen to really enjoy watching his character and find him to be refreshingly funny; with his idiotic ideas and inflated ego, he very often makes me go "aww". This week, Don E eats the brain of an entertainment industry director so that he can film Angus (Robert Knepper) sermons and have him go global. The video features Angus preaching the new world order – and should be appropriately titled 'Humans are Food'. The message is for zombies to take what is rightfully theirs and to essentially treat humans like cattle for the taking. Within 24 hours, the video gets nearly 57,000 views; as Angus' cult begins to grow – killing off the whole "can't humans and zombies get along?" idea.
https://youtu.be/FYr2pJeQud4
Clearly, Peyton's (Aly Michalka) relationship with Ravi (Rahul Kohli) is getting serious since she introduces him to her parents. Hmmm…let me try out my Magic 8 Ball: checking to see if Ravi and Petyon are getting married… "Check again later"…..damn.
Since the mayor's "untimely demise", Peyton has been acting mayor of 'New Seattle' (side note: no mention of the murder investigation into the mayor's death; another example of an unresolved plot). Peyton has to travel to Washington to mend bridges and convince them that zombies and humans can live together peacefully. Basically, she's there to convince them not to nuke "New Seattle". That said, it's pretty safe to say that Angus's viral video dropped at a really bad time. Peyton believes that if zombies are kept fed, things will all be. Okay, that's cute and all…but unrealistic. Curious about next episode: wonder if General Mills knows his daughter's a zombie living in "New Seattle". Can't imagine that will help Peyton with the negotiations.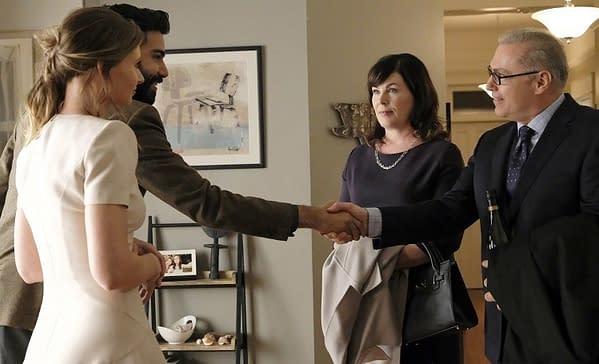 Some additional highlights from the episode were:
• Bozzio (Jessica Harmon) breaks up with Clive (Malcom Goodwin) after finding out that he really wants children; and unfortunately, staying with her doesn't give him a family in his future.
• Clive waits about…ummmm… two minutes before sleeping with Michelle (Christie Laing): looks like the best way to get over someone is to get under someone.
• Liv (Rose McIver) consumes the brains of a germaphobe transvestite during flu season (very funny).
• Not a lot of attention was paid to solving this week's murder, to be completely honest. Weird.
• Once again, it's that time when I pay homage to Liv's episodic personality-inducing brain feasts! On this week's menu" "Germaphobe", courtesy of a brain burger…hold the onions!
https://youtu.be/e_N6OPdQKm8
iZombie s04e12 'You've Got to Hide Your Liv Away': Ravi (Rahul Kohli) and Clive (Malcolm Goodwin) work together to solve a case. Meanwhile, Major (Robert Buckley) pulls a surprising move on Liv (Rose McIver).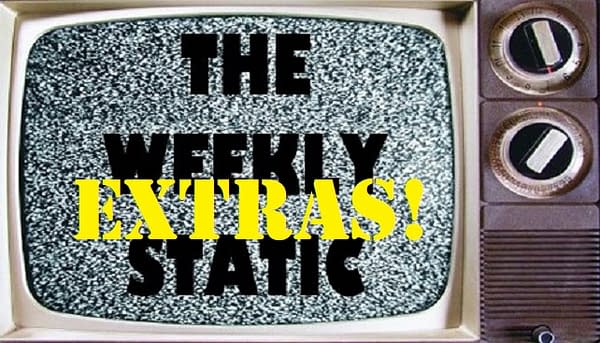 Margo Staten is a Ukrainian born, raised in Brooklyn organically driven, coffee loving, twice divorced mother of one baby Einstein. Has a passion for books, yoga in the park and all things 80's and New Orleans.