James Gunn Twitter-Casts Vincent D'Onofrio, Jason Biggs, And Jaime King In Starsky & Hutch Reboot
Guardians of the Galaxy director James Gunn is handling the official casting of his Starsky & Hutch reboot exclusively on Twitter. James Gunn's social media presence is the source of 45% of all stories in the 24 hour entertainment news cycle. His posts are a wellspring of clickbait stories, with a new one to be found at least daily on his Twitter or Facebook. It's even inspired its own column here on Bleeding Cool, Jumping The Gunn, tracking all of the clickbait mountains made out of James Gunn social media molehills in the entertainment media, and Gunn's Facebook has nearly evolved into an entertainment media outlet on its own merit.
Gunn is always pushing boundaries and changing the way Hollywood works, so it's no surprise that he's broken ground as the first Hollywood director to admit that Twitter has become the new preferred method of casting for projects.
It all started out when a fan suggested that Vincent D'Onofrio would make a good Starsky & Hutch villain, prompting D'Onofrio to reply:
Gunn was quick to reply and seal the deal:
And Jaime King chimed in with a request:
And Gunn accepted her offer:
Jason Biggs auditioned as well:
https://twitter.com/JasonBiggs/status/906193755706875904
Gunn let him know he got the part, and even dropped some spoilers on the fate of their unnamed characters:
D'Onofrio, terrified of the seismic changes sweeping through Hollywood, worried about what he had done:
But Gunn revealed that the change was irreversible, and Twitter-casting is the way of the future:
---
---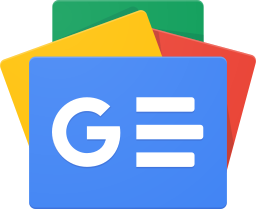 Stay up-to-date and support the site by following Bleeding Cool on Google News today!