Posted in: Comics, Recent Updates | Tagged: Comics, cosplay, entertainment, long beach comic con
---
Long Beach Comic Con Announces Full Cosplay Programming, Horror Focus, And Lots of Guests
By Michele Brittany, West Coast Correspondent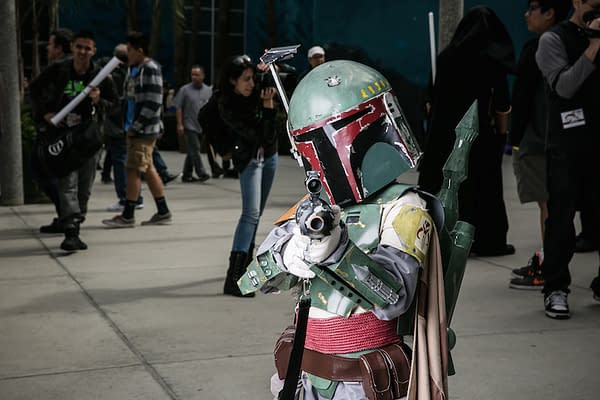 Here in Southern California, Long Beach Comic Con is a fan favorite: it has a bit of everything you like at the big cons – comics, vendors, media, cosplay, and panels – yet retains a small town, family friendly charm. Held at the Long Beach Convention Center the weekend of September 12 and 13, the line up of guests is shaping up to be spectacular!
LBCC's guest list is a who's who in the comic book world that includes David Peterson who is celebrating the 10th anniversary of Mouse Guard, creator of Herobear and the Kid Mike Kunkel, as well as Adam Kubert, who is making his first ever appearance at the con. Do you want to meet the men behind the Man of Action? You got it! How about Marc Guggenheim (Arrow), Tara Butters (Marvel Entertainment's Agent Carter), Michele Fazekas and Kris Anka (Captain Marvel), or Christos Gage and Ruth Fletcher Gage (Marvel's Daredevil)? No problem! Or how about artists, such as Stan Sakai and Art Adams? Yep, they will be there! And let's not forget Brian Buccellato, Joe Harris, Jimmie Robinson, Kyle Higgins, Dustin Nguyen, and Richard Starkings from Image Comics. Wow, what a line up and there is sure to be more announcements coming!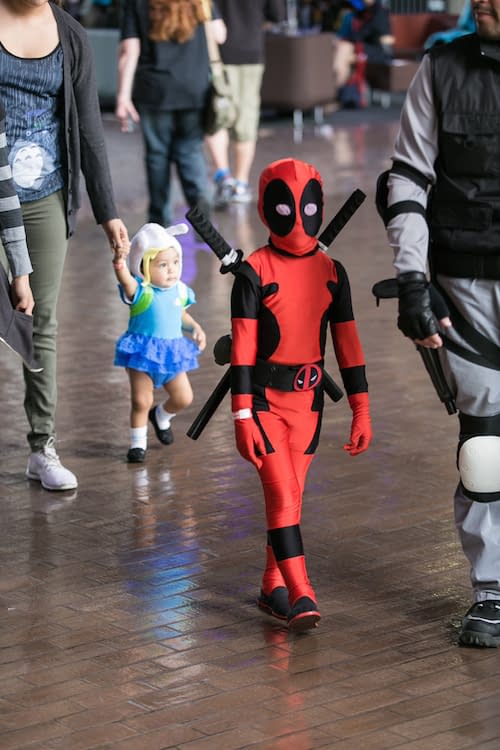 Now, no con would be complete without panels for attendees to listen to creators talk about their craft or perhaps their next big project. Because Los Angeles is so close, LBCC often has high profile panels. For example, Sunday morning at 11:30 AM, The Horror of It All panel will feature guests Eli Roth, film director and founder of CryptTV, and Sandy King Carpenter film producer and founder of Storm King Productions, as they discuss their passion for and provide sage advice on how to succeed in horror.
Again, with Los Angeles just up the road, writing and publishing garners much interest, so on Saturday evening at 5:00 PM, attendees can listen to multi-book author Zack Morrissette and Tony Donley (Tiny Donkey Studios) as they discuss their experiences in self-publishing and navigating all the social media outlets in the panel Independent Publishing & Social Media.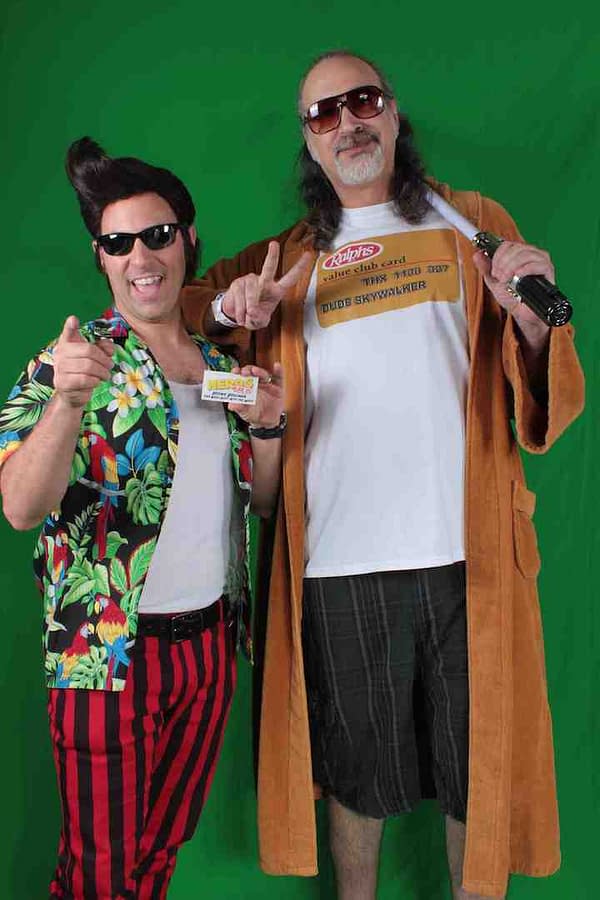 Cosplay is integral to any con experience and LBCC has embraced cosplay by developing their own Cosplay Corner on the con floor. "Cosplay is the fan's ultimate homage to characters they love and respect. We always look forward to seeing their creations," said Martha Donato, Executive Director and Co-Founder of LBCC. "And we're thrilled that Gabe Fieramosco AKA the Dude Skywalker, who does social media for these shows, has been instrumental in bringing so many amazing cosplay stars to the Long Beach shows. The Dude abides, both in a galaxy far, far away and in Long beach."
"We have a passionate community of cosplayers and cosplay fans that support our convention. Cosplay has become a big part of what we do," Fieramosco said. Hence, there are several cosplay oriented panels scheduled throughout the weekend (see end of this article for a detailed list).
Tickets are on sale now through the LBCC website and you can catch all the latest news and information on Facebook and on Twitter. See you there!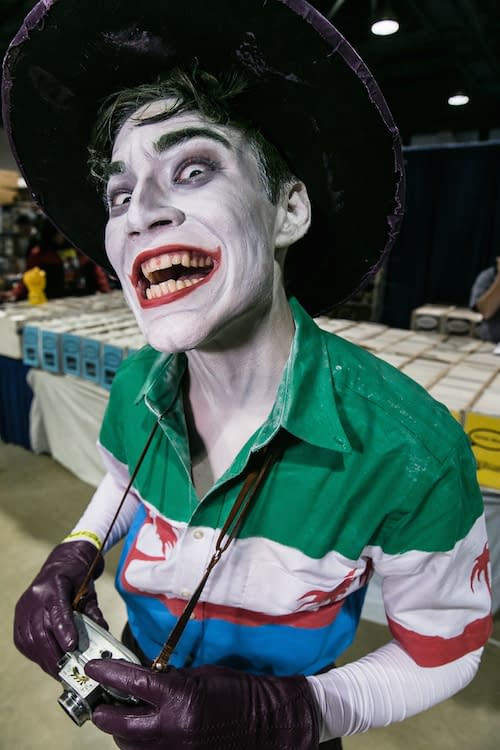 Panel: F/X Makeup
Panelists: FaceOff cast members, Allana, Laney, Frank Ippolito, and lead FX Artist on the hit TV show Teen Woolf- Erik Porn
Description: Learn cosplay makeup tips from the best in the business! Cast members from FaceOff, and the lead FX artist from hit TV show Teen Wolf come together on one panel to tell you everything you need to know…plus some!
Time: Saturday 10:30 – 11:30 AM
Panel: Evil Ted Talks Foam Fabricating Tips & Techniques
Panelists: Evil Ted Smith
Description: Professional movie prop and costume maker Evil Ted Smith demonstrates the techniques he uses for realistic-looking armor, weapons and other items. He'll pick an audience member to build with him, talk everyone through the process and then take questions.
Time: Saturday 1 – 2 PM
Panel: Cosplay Makeup Magic with Kat Sketch
Panelist: Kat Sketch
Description: Makeup whiz Kat Sketch brings the magic of her YouTube channel live for cosplay enthusiasts to see. Watch as she transforms a live model into Scorpion from Mortal Kombat. If you've ever been curious about the magic of makeup, this is the place for you!
Time: Saturday 1:30-2:30 PM
Panel: Breathing Life Into an Old Character Through Redesign
Panelists: Ela Pasion (Sonico), Brit Bliss (Captain America), Vertvixen (Nova)
Description: This panel by members of Ashen Phoenix will go over what it takes to redesign or create a new character for the purposes of cosplay. Covered in this panel is analyzing a character; what makes Superman Superman? What is important to keep in the design to make sure the character still reads as them? We will go over gathering reference, the basics of concepting, Thumbnails → Iterations → Multiple full designs → Final sketch → Laying in color, and go over basics of the steps of taking that concept and making it real. Panel ends with a Q&A!
Time: Saturday 2-3 PM
Panel: Cosplay 101 For Beginners
Panelists: Bernie Bregman, Misseyru, Marvin Villanueva, Crystal Rose Schaefer
Description: Moderated by Bernie Bregman and presented by Nerds Like Us, this introductory guide to cosplay answers the questions on how to research characters and materials, how to cosplay on a budget, an introduction to basics of prop making with readily available materials, hunter/gatherer methods, and Q&A to follow.
Time: Saturday 3:30-4:30
Panel: Cosplay Photography and Modeling
Panelists: Deborah Anderson (Debshots), Jon York (York in a Box)
Description: Moderated by Bernie Bregman and presented by Nerds like Us, this panel will focus on Photography practices, tips, and tricks, for convention cosplay photography. We will also discuss the two most popular editing platforms Adobe Lightroom and Adobe Photoshop; their benefits and drawbacks, as well as how to know when to stop. The panel will be segmented into three parts: Photography/modeling, Editing, and Question/Answer.
Time: Saturday 6- 7 PM
Panel: Weathering 101: The Art of Taking a Perfectly Good Prop or Costume and Ruining It
Panelists: Meisha Mock, Beer Money Props, Frost Cosplay, Hiro Creations
Description: In most fandoms, the props and costumes of many of our favorite characters are clean and pristine looking, but often dirty, shredded, and ruined. This panel brings 4 SoCal cosplayers together share their favorite tips and techniques in weathering weapons, armor, and clothes to look more real. Moderated by Bernie Bregman and presented by Nerds Like Us.
Time: Sunday 12 NOON – 1 PM PT
Panel: An Overview of Building Cosplay Armor
Panelist: Vertivixen
Description: Ashen Phoenix's Vertixen beings you a general outlook on the full process of armor building from start to finish, covering reference gathering, taking that reference and turning it into patterns, buying materials, safety tips, different mediums and how to use them, painting/ sealing, and attaching/ wearing armor. Q&A to follow!
Time: Sunday 2 – 3 PM PT
Panel: Cosplay: Prop Making & Cowls
Panelists: Sean Reeves
Description: Moderated by Bernie Bregman and presented by Nerds Like Us, this panel will focus on the art/skill of prop making featuring the pre-eminent cowl maker in all of cosplay Sean Reeves of ReevzFX, who will speak on live-casting and mold making for facial prosthetics, cowls, and masks. Join this interactive discussion with a prop being constructed during the panel!
Time: Sunday 3 – 4 PM PT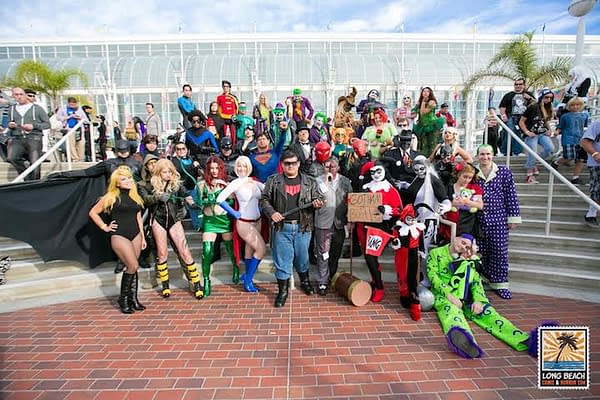 Michele Brittany is an independent popular culture scholar and semi-professional photographer and editor of James Bond and Popular Culture: Essays on the Influence of the Fictional Superspy (McFarland & Company) as well as the forthcoming book Essays on Space Horror in Films, 1950s – 2000s. Read her reviews and analysis on the spy/espionage and space horror genres via her blogs at Spyfi & Superspies and Space Horror Films. Follow Michele on Twitter: @mcbrittany2014.
---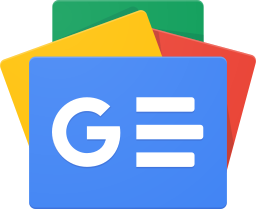 Stay up-to-date and support the site by following Bleeding Cool on Google News today!