Posted in: Recent Updates | Tagged: Comics, conventions, long beach comic con
---
Long Beach Comic Expo: Prelude To The Next Big Con
Daniel Nieves writes;
In the 90's and early 2000's San Diego Comic Con was there to be my comic book Disneyland. Today, SDCC has welcomed everything popular outside of comics and expanded like when the Power Rangers zords all join to form the megazord. While mainstream exposure is a great thing for the industry; comics sometimes get overshadowed at SDCC, to me anyway. That experience of shopping through a strangers collection for deals on comics I lost or missed, then being able to get them signed by the same creator at the convention and talk their ear off till they issue a restraining order is my example of comic book show utopia. The quest to replace that experience in So Cal just got easier.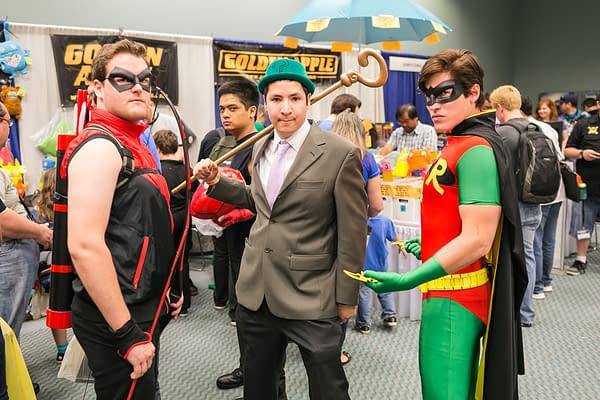 This past Saturday I attended the Long Beach Comic Expo, a single day celebration of comics. While it was held at the copious Long Beach Convention Center, this teaser show was crammed in to three its bigger meeting rooms above the exhibit hall. In a way it gave the show a nostalgic feeling harkening back to the days when conventions were held in the wedding reception rooms of nicer hotels.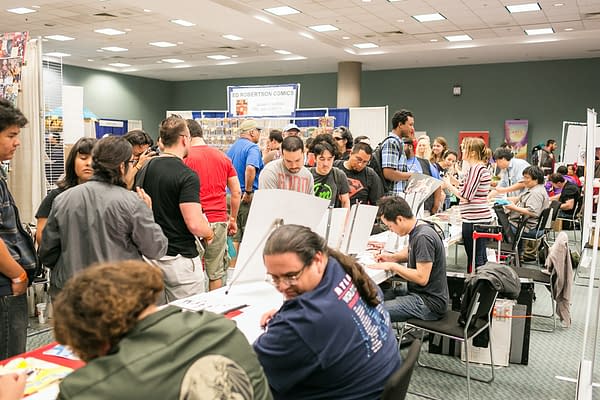 In this case tiny convention equals huge talent. Exhibitors included the likes of Dustin Nyguen, Todd Nauck, David Mack, Brian Buccellato, Joe Benitez, Matt Hawkins, and most of Aspen Comics incredible talent roster. Fans definitely got their share of face time with their favorites, getting sketches and taking pictures, which you just can't do at a lot of the larger conventions these days. I even spotted the Conan show's Pierre Bernard taking in the deals and posing for pictures with fans.
Like most of the bigger cons, cosplayers were plentiful; ranging from comics, anime, and Star Trek all the way to Star Wars. Check out the photos, my personal favorite was the hilarious Kid Deadpool.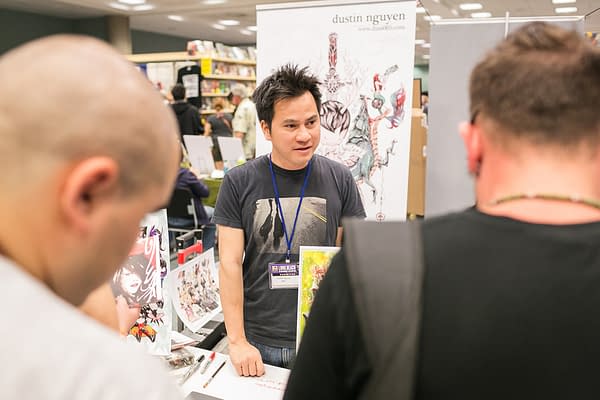 Typically one-day shows don't have any kind of panels and just focus on being a collectible flea market. However this was not the case Saturday, would be comic makers were treated to panels like "Full Time Work on a Part Time Schedule," while those of us fascinated by the remote controlled R2D2s that roam con floors got an inside look at what goes into Star Wars cosplay with some of the 501st Legion.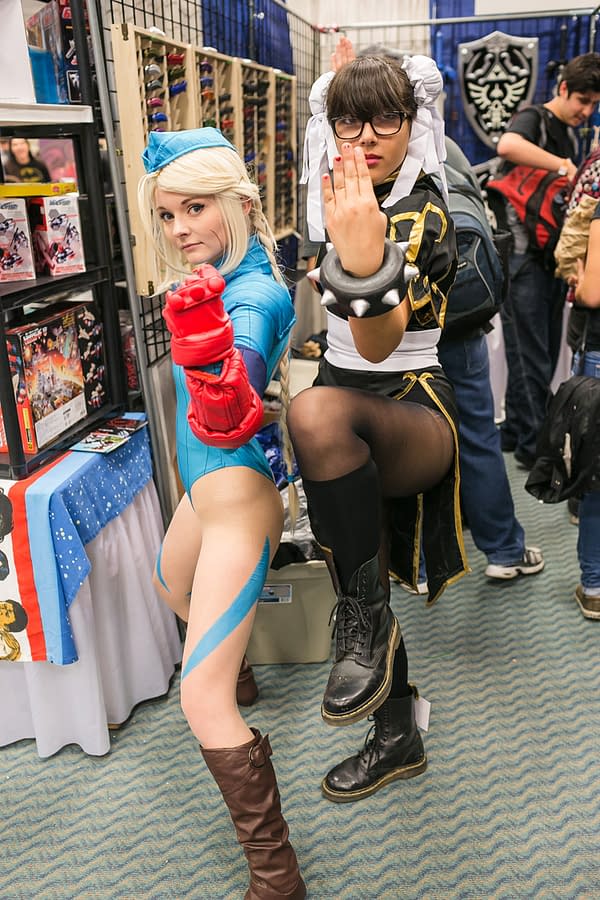 I've been looking for something in So Cal to fill that comic show experience void left by San Diego's continuous mainstream media expansion and I've found it ten miles down the 710 freeway. If you find yourself visting California in November, the same people put on a full sized show at the Long Beach Convention Center. If this intimate show is an indicator of what it can be, then the Long Beach Comic Con in November will jam-pack the exhibit hall with comic book, anime, sci-fi, and horror goodness for all.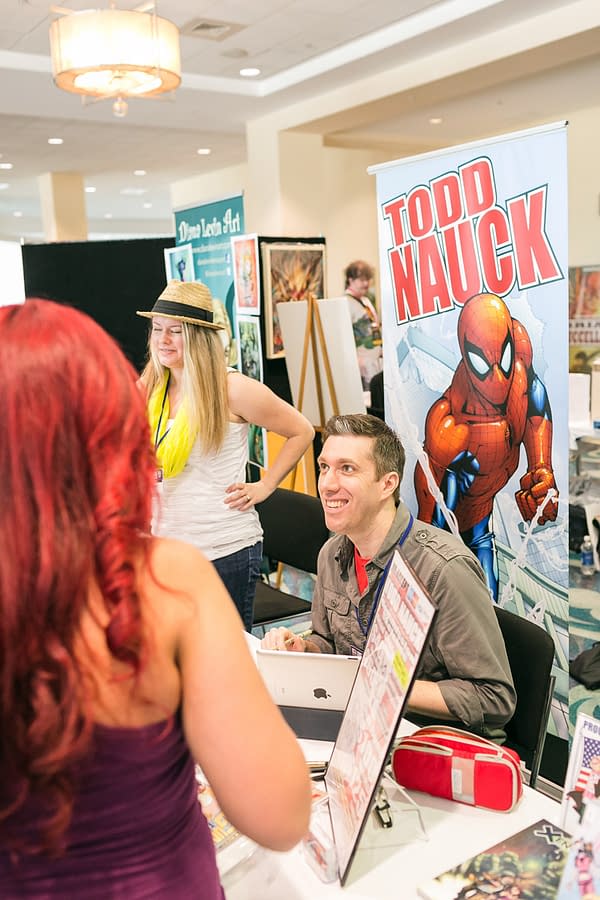 A big thank you to Ning Wong for sending over the gorgeous photos from the show, as my own camera was at Canon's repair facility. Check him out at http://www.ningwongphotography.com. Join me on twitter @daveynieves to find out who I'll be having a beer with at the Long Beach Comic Con in November.
---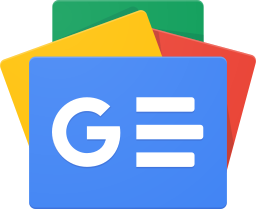 Stay up-to-date and support the site by following Bleeding Cool on Google News today!