NBC's 'Manifest' Allows Viewers to Board Early with Release of Opening Act [WATCH]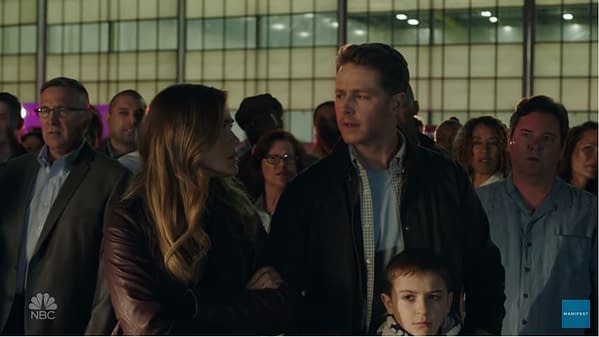 With Jeff Rake (The Mysteries of Laura) and producer Robert Zemeckis' (Back to the Future) supernatural airline thriller Manifest scheduled for take off next month, NBC is giving interested viewers a sneak preview by releasing the opening nine-minutes-plus of the series premiere (which you can watch below). Exploring the mysteries and ramifications resulting from the disappearance and then reappearance of a plane filled with passengers, the series sets the tone for what's to come in this opening sequence – which is also available across a huge number of other options as part of NBCUniversal's major marketing strategy.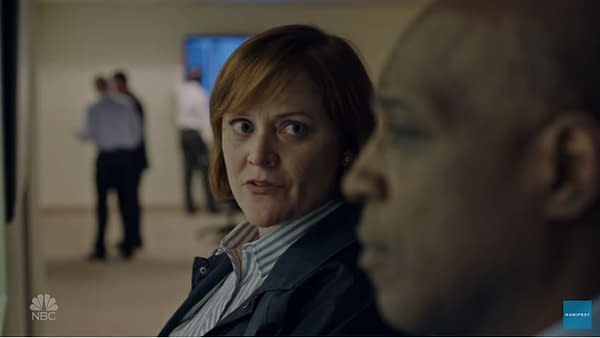 You can check out the first nine-plus minutes of the Manifest premiere below, with the series set to premiere on Monday, September 24th at 10 p.m. ET/PT on NBC:
Of course, if you need to watch intro again and you don't have easy access to this article (not going to get into why you didn't bookmark it), no worries because NBCUniversal has you covered by making it available across a righteous number of platforms, including: YouTube, Facebook, Twitter, Instagram TV, the NBC App on Amazon Fire, Roku, Apple TV, DirecTV, Xfinity, MVPD's, E!, Bravo, Access Hollywood, USA Network, Universal Pictures Home Entertainment, Xfinity, Oxygen, Telemundo, Fandango, and Rotten Tomatoes.
The Manifest preview will also be made available to NBC's 240 affililate stations; as well as at theme parks, resorts on hotel room screens, CityWalk, Tram tours and more.
https://www.youtube.com/watch?v=Dwc27Lsr1EY
When Montego Air Flight 828 landed safely after a turbulent but routine flight, the crew and passengers were relieved. Yet in the span of those few hours, the world had aged five years and their friends, families and colleagues, after mourning their loss, had given up hope and moved on. Now, faced with the impossible, they're all given a second chance. But as their new realities become clear, a deeper mystery unfolds and some of the returned passengers soon realize they may be meant for something greater than they ever thought possible. From Robert Zemeckis and Jack Rapke comes an emotionally rich, unexpected journey into a world grounded in hope, heart and destiny.

Manifest stars Melissa Roxburgh, Josh Dallas, Athena Karkanis, J.R. Ramirez, Luna Blaise, Jack Messina and Parveen Kaur; with a pilot written by Jeff Rake and directed by David Frankel, who executive produce with Robert Zemeckis and Jack Rapke. The series is a Warner Bros. Television/Compari Entertainment production.