Matt Wade And His Issues – Talking With A Comic Shop Themed Webshow Creator
By Mike Federali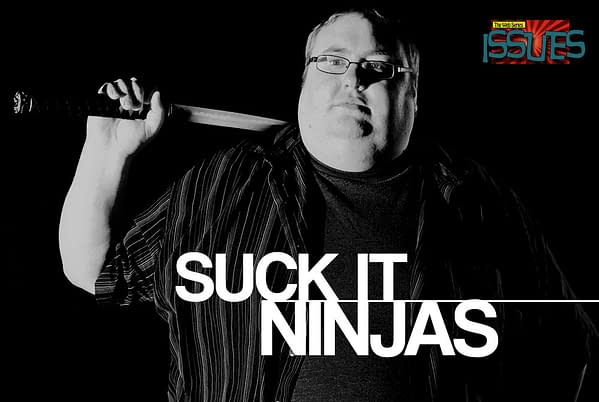 Matt Wade is the creative force behind Issues, a web show about a troubled comic shop owner and his uncanny co-workers. Matt and I talked about the shows origins and where the show is headed.
Mike Federali: Tell us a little bit about how the show came to be.
Matt Wade: I wanted to tell a story about people steeped in geek culture, but make it about the characters and not the culture, while at the same time shine a light on social anxiety and what it's like to live life with the stigma of a mental health disorder. I was watching a lot of web shows that were nothing more than a bunch of pop culture punch lines thrown into a five minute piece of fluff. That got me thinking that I should write a piece that attempted not just to be funny, but also had relatable characters. That's the DNA that became Issues.
MF: Are the stories pulled from real life experiences?
MW: Not really, at least not literally. I pull the feelings behind the episodes from stuff that happened. Like there was a period in my life where I had to start seeing a therapist, and that led to a misdiagnosis of Asperger's. I go in for depression and get told that I'm mildly autistic…Thanks, Doc.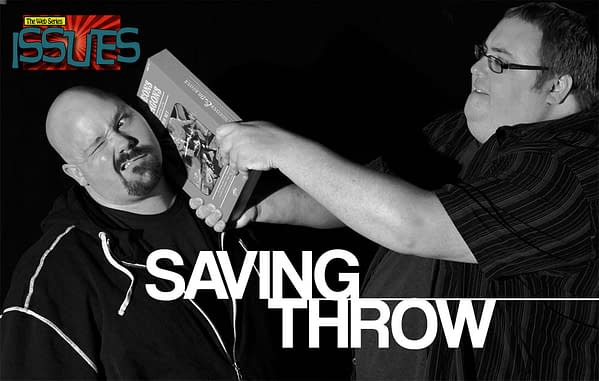 MF: Who is your favorite character in the series?
MW: I feel required to say Scott, but at the end of the day Joe comes in and steals a lot of scenes. The actor that plays him, Kris Shrader, just makes me laugh and I've blown a ton of takes because I can't keep a straight face. We do a decent amount of improvisation and he never fails to surprise me.
MF: Favorite episode?
MW: So far it's a toss-up between episode 1 and 4. The first episode was our first, and I think there are a lot of interesting things that we did, and it was the first time that these guys I had created came to life. That is a pretty awesome feeling. 

But then the fourth was the one where everything started to come together. The production started to tighten up, we all started to really get comfortable with the characters, and there was some solid little moments that make me proud to be working with these guys. We had a major production shake up where we lost some key people, and I didn't know if we could recover. When I watch episode four I feel like we pulled out of that funk and started delivering the type of show I wanted to put out.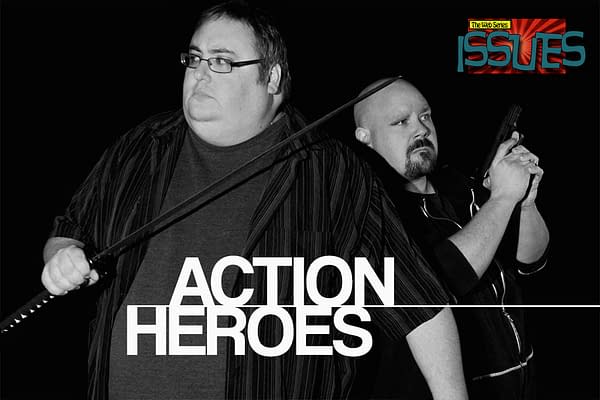 MF: What do you see next for Issues?
MW: Season one only has one more episode, and that'll lead into season two, which is going to be longer, more personal. We did a lot of silly episodes in season one and we plan on continuing that in two, but with a lot more emphasis on taking these guys on a bit of an emotional journey. Things are going to get a little rough for Scott Barnes, and we've got a season long story arc that's going to play out. Season one was about finding our footing and season two is going to be about heartbreak.
MF: Where can people see Issues?
MW: You can watch all the episodes at IssuesWebShow.com. And if people want to tell me what they love or hate about the show they can always find me on Twitter @IssuesWebShow where I'm often complaining about the popularity of cat videos.
You can watch the first episode of Issues right here, actually:
Mike Federali is a comic book writer, podcast host and always on the lookout for Tidewater Comicon guests on Twitter @mikefederali