Missing Mel Ramos Batman Painting, Traded For Comics, To Sell For Over $100,000
A famed and long-considered missing early Mel Ramos Batman painting, A Sinister Figure Lurks In The Shadows, 1962, has surfaced in southern California and may well bring more than $100,000 when offered at Heritage Auctions in November,
It was 1962 and California resident Bill Steinfelt found himself in the area where an undiscovered young painter named Mel Ramos, then a teacher, had set up shop. The two talked comic books – Ramos was a collector and Steinfelt had comics – before agreeing, at the end of Steinfelt's stay, to trade a pile of his comic books for one of the super hero paintings Ramos had in his workshop.
"He had all of these comic books drawn up quite well," said Steinfelt. "When I went to leave later that month he wanted a bunch of my comic books. I didn't want to sell my collection, but I said 'I'll take one of your drawings and you can have these comic books.' He had a bunch of them, but I thought this was the best one."
Steinfelt chose wisely, setting his eye on A Sinister Figure Lurks in the Shadows, a heady and dynamic rendering of Batman that he has had with him for more than half a century. That pile of comic books, which Steinfelt describes as "a bunch of old books," is now potentially worth $100,000 or more.
"This painting of Batman not only epitomizes the truly incredible talents of Mel Ramos, but also exudes the simplicity and invincibility of all comic book heroes with whom we have grown to love," said Leon Benrimon, Director of Modern & Contemporary Art at Heritage Auctions, New York. "This work poignantly reveals one of Ramos' five missing paintings from his comic book series, the artist's first mature body of work. It's got a great story to tell."
As a California born artist, Mel Ramos has distinguished himself as an Expressionist with a fascination with popular culture and mass media images. A Sinister Figure Lurks in the Shadows is a powerfully rendered canvas with strong impasto and dramatic brushstrokes, indicating the impending action and sharp instincts of our hero. Here, immersing us into his fantastical world and placing our omnipotent hero against a fleshy, cream-coloured background, Ramos truly brings Batman to life, ready for action.
It is estimated to sell between $80,000 and $120,000.
---
---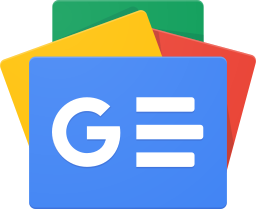 Stay up-to-date and support the site by following Bleeding Cool on Google News today!